Discover Bellaire: A Pure Michigan Itinerary
Driving north through Michigan's Lower Peninsula is a scenic route like no other. When towering pines and white birch trees begin to fly past the car window and the peaks of hills give way to rolling, rustic landscapes, you'll know you've arrived in Northern Michigan.
This is what you can look forward to in Bellaire, a charming village about an hour northeast of Traverse City.
Named after the "clearness and purity" of the air, Bellaire is set against incredible scenery filled with a myriad of lakes, rivers and protected forests. The closer you get to this Northern Michigan getaway, the more you can sense an unforgettable adventure is about to begin.
Adventure on the Water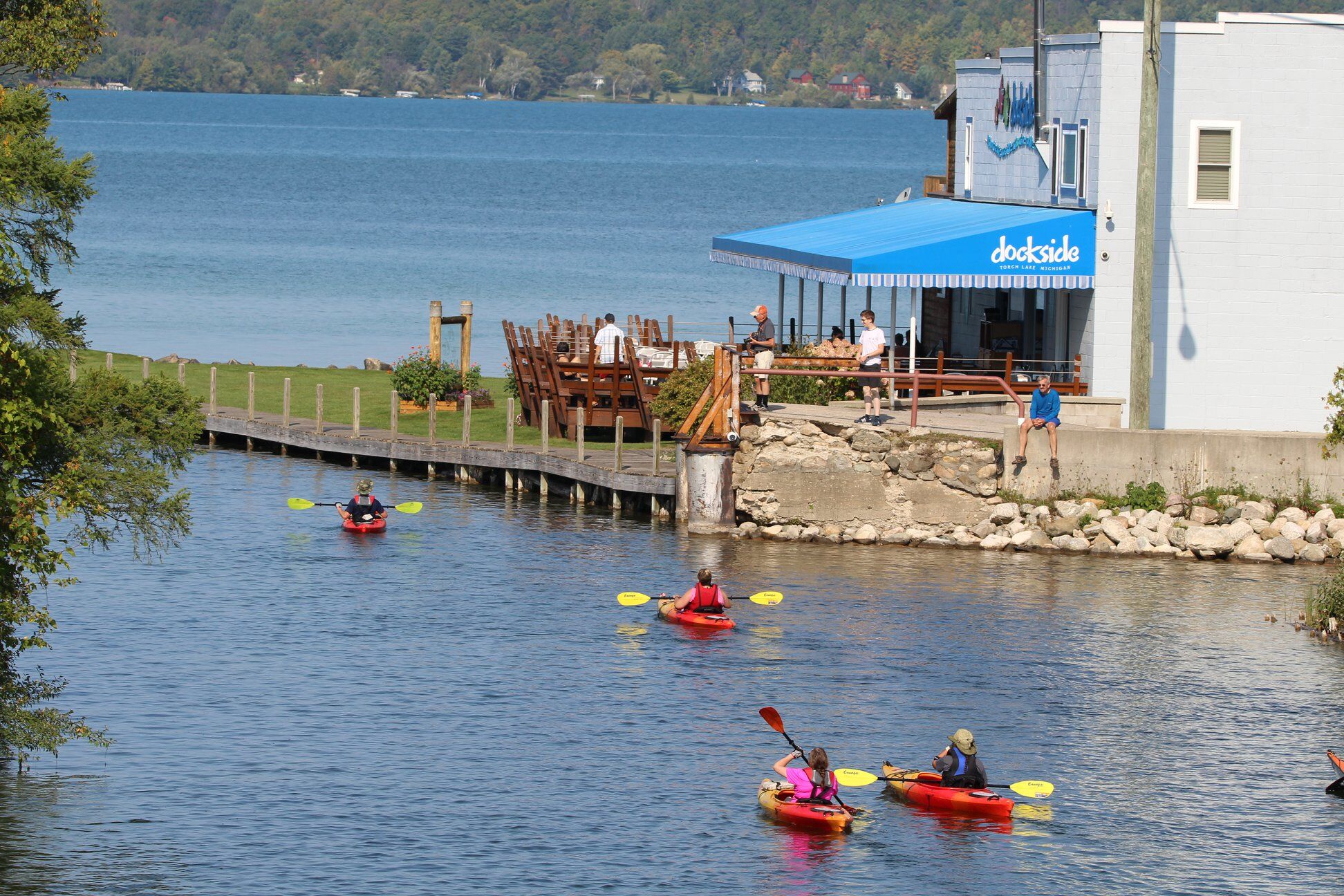 Bellaire gives visitors prime access to the Chain of Lakes in the surrounding area. This extensive water system is made up of sixteen interconnected and picturesque rivers and lakes throughout the region. Due to its abundance of well-developed access points and communities along the water, the Chain of Lakes was recently designated as one of eight official water trails by the Michigan Department of Natural Resources. The Bellaire area includes Intermediate Lake, Lake Bellaire, Clam Lake and Torch Lake – the second-largest inland lake in Michigan.
If you don't have a kayak or canoe of your own, Paddles & Pedals has all the equipment you need with rentals that include kayaks, stand up paddleboards, canoes, mountain bikes, fat tire bikes and more. You can rent equipment by the hour, day or week to make the most of each moment of your trip. If you would prefer a boating trip—either on your own or with a captain to tour you through the area—Bellaire's Pontoon Boat Rental and Boat Tours and Foxy's Custom Cruises will help you explore everything the Chain of Lakes has to offer with ease.
Hit the Trails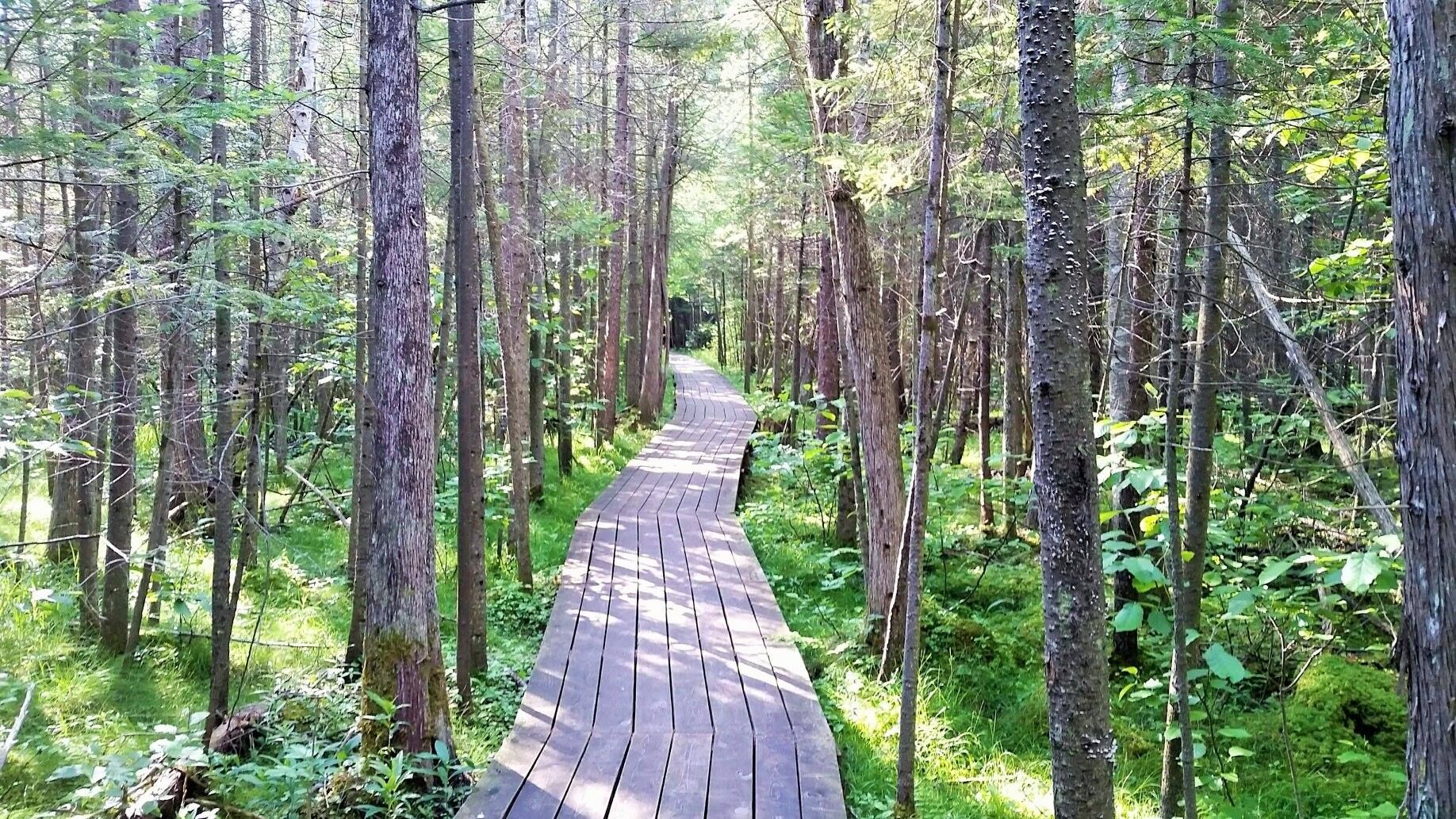 Bellaire has amazing outdoor recreation just outside of the downtown area. Grass River Natural Area (GRNA) is home to more than 1,400 acres of protected nature to explore. The Grass River Education Center helps visitors to learn more about the area, and the friendly staff of naturalists can make suggestions on which trail is best for you. If you're heading towards Grass River, boardwalks give easy access through the terrain and allow up-close viewings of unique wetland plants and wildlife. 
Just west of Bellaire is Glacial Hills Pathway and Natural Area that contains more than 30 miles of trails. Not only will you find peaceful hiking through the protected forests, but great trails for mountain biking as well. When visitors arrive at the trailhead, there is an information board about the area and trails, as well as bathroom facilities and picnic tables for a quick bite to eat before starting off into the forest.
Where to Eat
If you're heading into town for breakfast or lunch, stop by the Lunch Box for some home-cooked favorites. Here you can find all-day breakfast, a classic selection of salads and sandwiches and a pie-of-the-day. The Corner Bistro offers fine dining in a relaxed setting for lunch and dinner. Specializing in small plates inspired by French cuisine and classic cocktails, you won't leave hungry after tasting their carefully crafted menu. Down the street, Terrain serves spectacular contemporary American cuisine rooted in northern Michigan flavors—or, head over to Toonies Fish & Steakhouse which is a local favorite for family dining.
Bellaire's culinary scene is not limited to full-service restaurants on the main stretch of downtown. Just a short drive north is the Bellaire Smokehouse where you can find amazing smoked fish, unique and homemade sausages, a great selection of Michigan craft beverages and more.
Craft Beverage Scene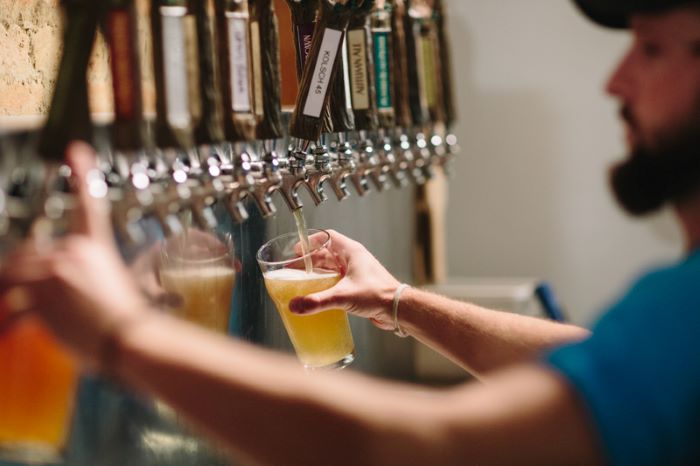 Bellaire is home to the famous Short's Brewing Company. Opening its doors in 2004, Short's has an amazing assortment of Michigan craft beer and a fantastic menu. When you visit the pub you can find a variety of pub-only beers that pair perfectly one of their specialty pizzas, hearty sandwiches or delicious soft pretzel appetizer.
There's more than beer in Bellaire too, and it can all be found on one block of Bridge Street downtown. Visitors can find wine tasting at Hello Vino, which is home to both local and world wines, as well as unique wine cocktails. If your preference is for hand-crafted meads and ciders, head over to the family-run Bee Well Mead & Cider and enjoy a cozy atmosphere created by reclaimed wood décor. For a distilled variety, visit Mammoth Distilling's tasting room just across the street for Northern Michigan inspired spirits and hand-crafted cocktails. Beyond the downtown area you can savor local wines while overlooking expansive, picturesque vineyards at  Cellar 1914 and Torch Lake Cellars.
Shopping and Downtown Charm
Named after Bellaire's proximity to the northern 45th parallel—the halfway point between the North Pole and the Equator—The 45th Apparel is the perfect stop for Michigan-inspired gifts and any outdoor recreation clothing you may have forgotten at home. The 45th Apparel's welcoming staff will be sure to help you find what you need. Uniquely North just down the street has an abundance of décor, clothing, art, jewelry and more that will check off any item on your gift list. Take time to browse the shelves and tables full of treasures that are not only inspired by the beauty of Michigan and relaxed lifestyle of its residents.
If you need a snack, stop by the award-winning Ruthann's Gourmet Bakery for a delicious and artisanal muffin, cookie, cupcake or bread. After you've chosen your treat, head through the door leading into the neighboring shop, The Flying Pig, to browse an assortment of repurposed and refurbished furniture and home décor. You can also take the whole family to Little Treasures Toy and Gift where the shelves are stocked with everything from unique toys and games to nostalgic classics that will have you reminiscing about your own childhood.
Where to Stay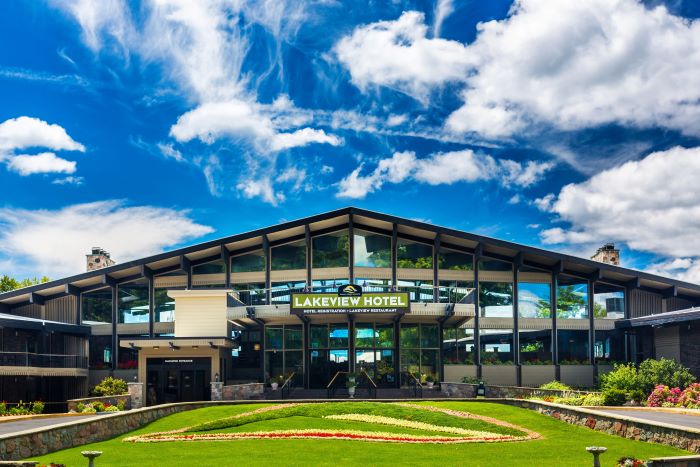 When you arrive in Bellaire, you won't want to leave anytime soon. For a small-town ambiance during your stay, there are many charming bed and breakfasts in the area to choose from. If you're looking for a more central location downtown, Stone Waters Inn offers cozy and uniquely-themed rooms on the bank of Intermediate River.
Another fantastic place to stay is Shanty Creek Resort located just outside Bellaire. Shanty Creek is home to renowned golf courses and a variety of lodging options from hotel rooms to condos. You won't lose any Northern Michigan charm here—as you drive through the winding and wooded roads of Shanty Creek, you won't believe you're staying at a resort. Shanty Creek also offers complimentary shuttle services to and from downtown for convenient and stress-free exploration of Bellaire.
Year-round Attractions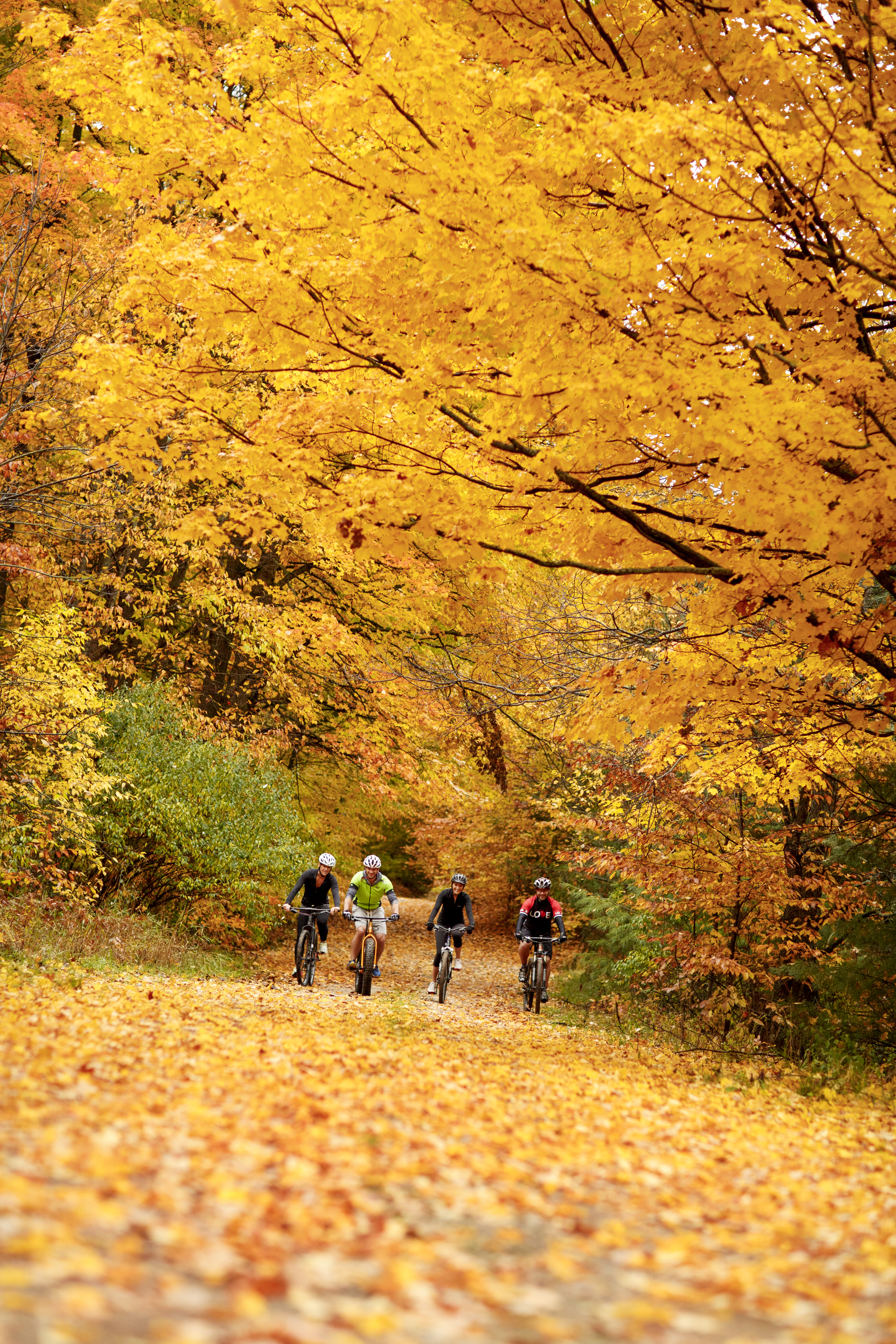 Bellaire is a picture-perfect destination during each of Michigan's four seasons. Fall brings breathtaking scenery with fall color tours of vibrant reds and golds, which can be seen reflecting off the area's lak­es and rivers. When winter arrives, outdoor adventures like skiing, snowmobiling, snowshoeing and more are set against a serene winter backdrop. Learn more about what you can do in Bellaire at BellaireChamber.org.
To learn about accessible travel in Michigan, visit michigan.org/accessibility.
Fun Fact!
Both GRNA and Glacial Hills are designated
Sunset Coast Birding Trails
. With acres of protected and ecologically-diverse habitats, visitors will find many of Michigan's unique bird species perched in the greenery of these areas.