7 Exciting Things to Do at the Ann Arbor Art Fair
Spanning four exhilarating days, The Ann Arbor Art Fair is an art lover's destination filled with original works of art, street performances, culinary treats and a variety of shops featuring sidewalk sales.
Art enthusiasts by the hundreds of thousands will turn out to enhance or start their own collection — discovering a vibrant downtown full of world-class restaurants and eclectic shops.
Here are 7 things for you to experience while visiting the area during The Ann Arbor Art Fair:
 
1. The Art. Pure and Simple.
The Ann Arbor Art Fair features more than 1,000 competitively juried artists from all over the world, exhibiting incredible creative talents for others to appreciate and purchase. Throughout 30 city blocks, you'll discover countless styles and materials including: painting, drawing, glass, sculpture, mixed media, jewelry, fiber and furniture. Don't miss the Potters Guild section of the Art Fair, near Central Campus; It's a visual feast for the eyes!
2. The Food. Ann Arbor is a Food Town.
There are many reasons why Ann Arbor is known as one of the best food towns in the United States. Award-winning restaurants sit throughout the Art Fair's main thoroughfares, but if you want to check out a local favorite, head just a couple of blocks north of the Art Fair to Kerrytown and enjoy authentic Korean comfort food at Miss Kim or omnivore-friendly vegan food at The Lunch Room.
3. The Perfoming Arts.
The visual arts will loom large over this epic weekend in Ann Arbor, but the city is also known for its world-class performance art as well. Check out a show at The Ark, Hill Auditorium, the Michigan Theater, the Purple Rose Theater (founded by actor Jeff Daniels, who resides in Chelsea), the Encore Musical Theatre Company, or one of the many other venues throughout Washtenaw County. A local favorite is the Yellow Barn Theater, tucked away in a hidden spot near downtown, that hosts brand-new works by local playwrights throughout the year as part of Theatre Nova.
4. The Beer & Cocktails.
The Ann Arbor area is not only known for its exceptional foodie offerings, it's a haven for wine lovers, craft beer aficionados and those who appreciate handcrafted spirits. Stick around after fair hours to appreciate the artistry of our local mixologists and brewers. Many restaurants will offer Art Fair-themed cocktails - be sure to check out the drink list at The Black Pearl, The Ravens Club, Detroit Street Filling Station, and Nightcap.
5. The Outdoors.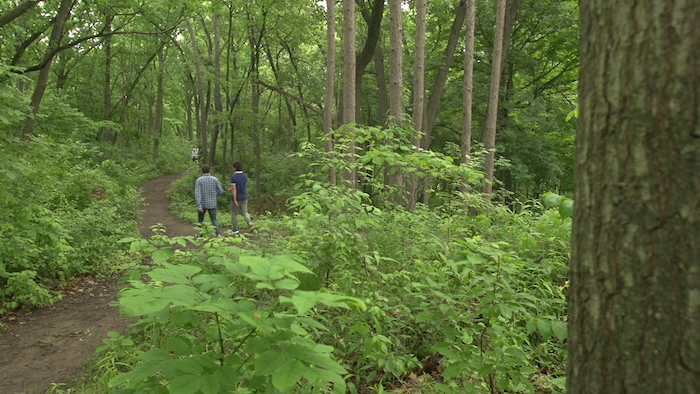 Ann Arbor is also known as "Tree Town" for its numerous parks and verdant landscapes. In addition to enjoying the open-air Ann Arbor Art Fair, explore the urban oasis that surrounds it with a kayaking or canoe trip along the Huron River, a stroll through Nichols Arboretum, or star counting in the Big 400. Ann Arborites love escaping to Bird Hills Nature Area after a busy day of exploring the Art Fair, or spending their weekend mornings hiking through Matthaei Botanical Gardens just outside of town.
6. The Shops.
The Ann Arbor Art Fair is one of Michigan's finest summer traditions, with infinite treasures at artist booths. You'll also uncover great finds in Ann Arbor's shops. From trendy boutiques to specialty bookstores — take home something from an artist and a local shop owner. Some of the most unique shops include Literati Bookstore (recently featured on NBC with Lester Holt), Bivouac (a mainstay for almost 50 years), Hollander's (with the most gorgeous paper and arts supplies you can imagine) and Thistle & Bees (full of one-of-a-kind jewelry and accessories).
 
7. The City Itself.
Don't just take our word for it! Ann Arbor took the #1 spot on the "Best College Cities and Towns in America" list; Esquire recently named Ann Arbor as a "U.S. Town Most Worthy of a Day Trip;" and Livability ranks Ann Arbor #8 on its "Top 100 Best Places to Live" list. Come check it out for yourself!
For more information, visit TheAnnArborArtFair.com or on Twitter @AnnArborArtFair.