Use These Mobile Apps to Plan Your Perfect Michigan Road Trip
Whether you're looking for relaxation or adventure, it helps to know what great finds are in the area. Make the most of your Pure Michigan vacation with these travel apps, and find exactly what you're searching for with one download!
1. Michigan Lighthouses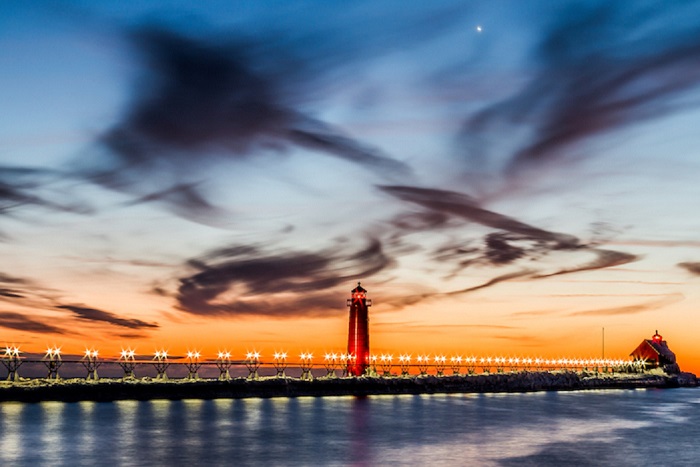 View, learn and visit over 120 Michigan lighthouses on 3,126 miles of coastline! For each lighthouse you'll see photos, historical descriptions, which lighthouses you can visit, towers you can climb, museums to enjoy, lighthouse locations, phone numbers, times to visit, links to national parks, additional sites, and more.
 
2. Michigan Road Trips
Venture away from the everyday norm and into the beauty of Michigan. Find a restaurant whose cherry pie is from fruit grown just down the road or where the chef finds local produce to serve. Discover kayaking along a fast moving river, snowboarding down a Michigan mountain, spending the night in a charming bed and breakfast, or peer through glass bottom boats at shipwrecks from the 19th century. The app takes you on 12 road trips covering 128 destinations each loaded with 5-10 recommendations.
 
3. MI Art Tours
Discover the nearest public art to you, information about each piece, the artist, and directions to get there. The app from the Michigan Council for Arts and Cultural Affairs also has built-in tours highlighting multiple works. Tours can be local or statewide – with over 658 art works and 42 built-in tours.
 
4. The Wilds of Michigan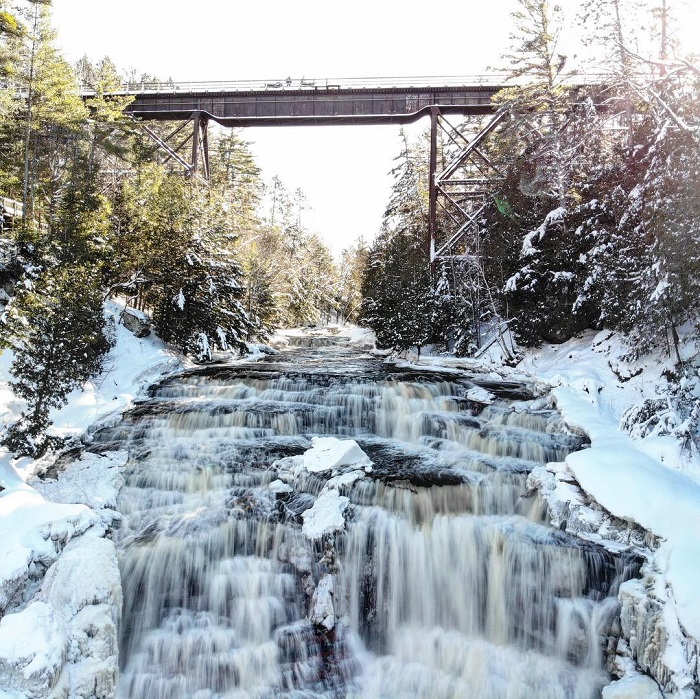 This app is a one-stop shop for travelers to find all they need to know about Ontonagon and Gogebic Counties in the Western Upper Peninsula of Michigan -from hikes and waterfalls to hotels and campsites. With in-depth information at your fingertips, the Wilds of Michigan app will be your guide. 
 
5. Visit Manistee County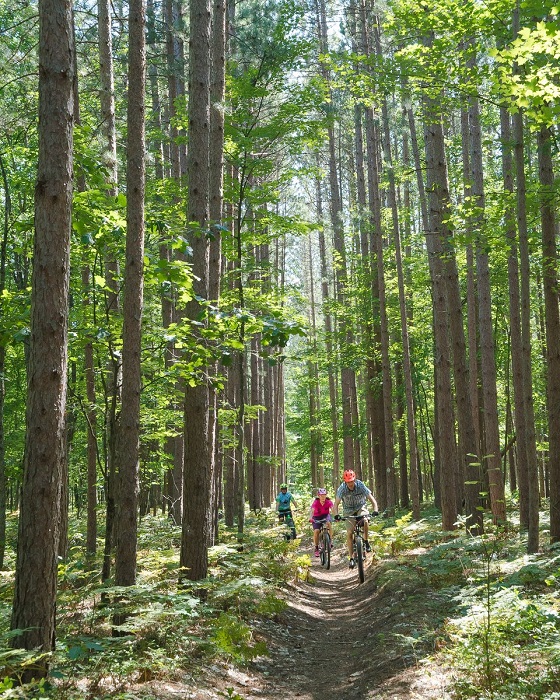 Explore self-guided tours with turn-by-turn directions to over 500 Manistee County outdoor spots. Take advantage of a list of area events, shopping, dining and lodging - this app is a must when visiting Manistee County!
 
6. Michigan By The Bottle
Explore 70+ wineries, one bottle at a time. From the Old Mission and Leelanau peninsula of the north to the rural Lake Michigan Shore and Pioneer wine trails of the west, Michigan truly is wine country. These bloggers will guide you through opportunities available to wine lovers traveling to Michigan, or new spots for locals to check out. Get a glimpse into winery histories, specialties, tasting room atmospheres and more. With a variety of tours and wines to choose from, you're sure to find a new favorite.
 
7. Traverse Traveler
Traverse Traveler will help you plan, discover and navigate your way around the Traverse City, Michigan area. Whether you're a foodie, wine lover, adventurer, history buff, or you are looking for family fun – Traverse City has it all. Find wine tasting, craft beer and spirits, restaurants and bars, attractions, accommodations, shopping, events and more. With geo-location enabled, you can find near-by dining, lodging and activities. 
 
8. Greater Lansing Michigan
Discover hundreds of things to do in the Lansing area with this app. Plan a customized tour and use the "Nearby Me" feature to see listings of things to do, current events, dining, shopping and more, closest to your location. You can also share your experiences to your social networks through the app.
 
9. Experience Alpena, Michigan
Located in Northeast Lower Michigan, Alpena is the Sanctuary of the Great Lakes, a place to relax, unwind, and refresh. Making the most of your trip to Alpena is made easy with this app – find libraries, parking, events, interactive tours, utilize a near me function and more. 
 
10. Explore Frankenmuth
Find self-guided tours that provide suggested stops to make your experience in Frankenmuth unforgettable. Discover things to do depending on your specific interests – from family-fun to foodie stops to adventure. A historical perspective on familiar attractions along with hidden treasures you've yet to discover, offer great new ways to enjoy this fun town! With excitement year round, anytime is the perfect time to visit Frankenmuth, "Michigan's Little Bavaria!"
 
11. Michigan Mitt Maps Road Trip
Plan your road trip adventure, draw your route and place decals on the locations as you explore, discover and experience the ultimate Michigan road trip. This is a free Android app that lets you share your adventure with your family and friends through social media, email and more.
For more ways to take full advantage of your Pure Michigan vacation visit michigan.org.
There are plenty of other great Michigan travel apps – Coldwater. Keweenaw Peninsula, and Pure Ludington, for example – to check out. What is your favorite Michigan travel app?
 
---