12 Stops on a Southeast Michigan Winery Tour
Southeast Michigan is home to the Thumb's Up Wine Trail, spanning approximately 270 miles roundtrip. The trail consists of 12 vineyards, wineries, a meadery and a cider house through the state's thumb and southeast region. With charming bed and breakfasts along the trail and relaxing, distinctive tasting rooms, this trail is putting southeast Michigan on the map for wine connoisseurs with stops including:
 
Using raw Michigan honey straight from the beekeepers and Michigan-grown fruit, Superior Lakes crafts delicious meads, wines and ciders in small batches, allowing them to focus on flavors. They also produce limited releases, so keep an eye out and pick them up before they are gone!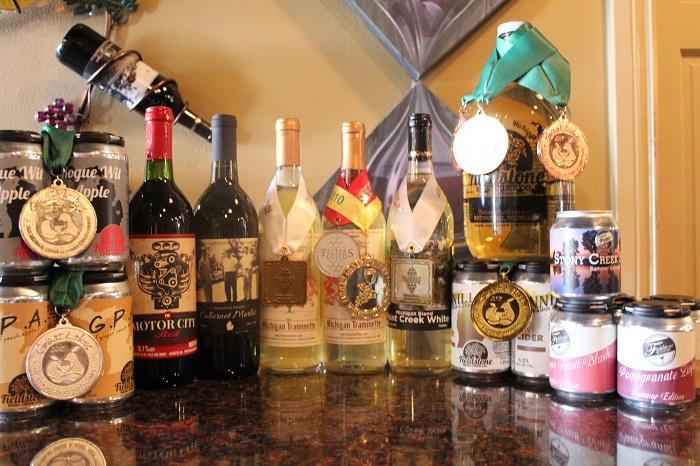 Tucked into the quaint downtown of Rochester, is Fieldstone Winery. Founded by two brothers with a passion for wine, the winery is now award-winning, offers tastings at a reasonable price, bottles for sale and crafts cider.
 
This 188-acre family farm and orchard has not only wine, but fresh fruits and vegetables, baked goods, honey, cider and more or pick your own cherries when they're in season! In the fall adults can enjoy a wine tasting or take the kids through the corn maze and pick pumpkins.
 
Village Winery crafts small batch wines with 100% varietal juices from around the world. Sample different styles of reds and whites while enjoying an appetizer in the tasting room, tucked into the historic downtown of Romeo.
 
Blake's Hard Cider Co. was originally a family home, which the sons transformed into a farm full of experiences for visitors, and hard ciders were added in 2013. Blake's uses Michigan apples grown on-site. Find them in stores or go to their Armada location for tastings and wonderful food. 
 
Tucked in Michigan's thumb area, Dizzy Daisy Winery & Vineyard is home to a wine list with over 50 wines! What started as a retirement project is now a thriving business that has expanded into crafting ciders and port styles.
 
Open seasonally for open airs tastings, 3 North Vines serves up flights of wine, hard cider and sangrias, which can be paired with snacks.
 
Near the waters of Lake Huron, Blue Water Winery & Vineyards has won numerous national wine competitions. While you can taste these delicious wines at the Lexington Brewing Company & Wine House just downtown, their wines are also easily available in the area.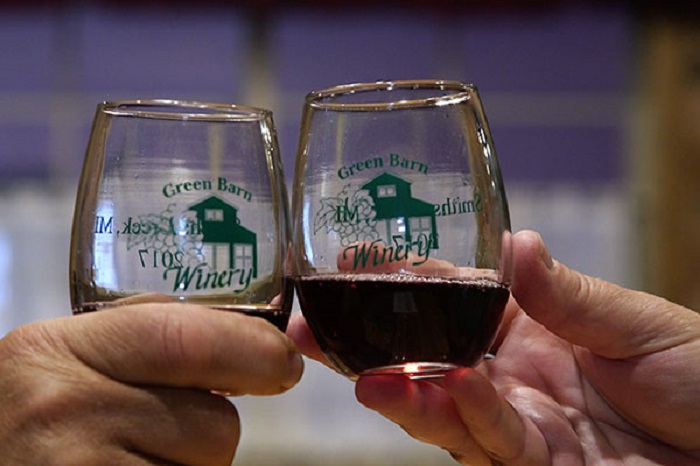 Green Barn Winery specializes in sulfate-free wines, meads and ciders made right at their family-run facility in Smiths Creek. Stop by for a tasting, or to host an event. You can't miss the building's distinctive green color!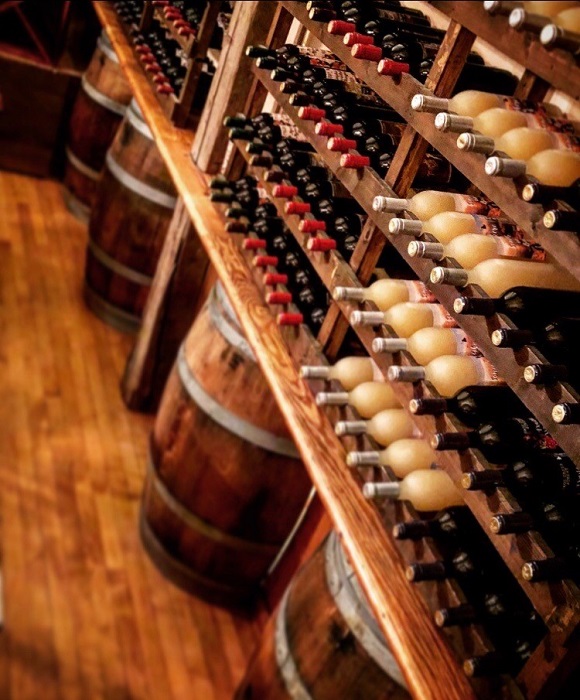 This veteran-owned winery has set up shop with a 130 year old tasting room, where a variety of unique wines can be tasted in their cozy atmosphere, from blushes and sweet reds to semi-dry.
 
Started in 2010, Washington Street Wine House has been producing and selling wines in the town of New Baltimore. This is a one stop shop for all things wine, from tastings and bottles to stoppers, accessories and openers.
 
Filipo boasts 70 varieties of wine, with a "make your own" area where you can create specialized wine for yourself or a friend, making the perfect personalized gift.
 
---