6 Ways to Take a Fall Color Tour in the Great Lakes Bay Region
The Great Lakes State is perfect for a fall color tour, no matter what part of the state you are exploring. From the U.P. to the west side and the Great Lakes Bay Region, just pick your favorite area and hit the road! Here, we dive into a few fun options to make a fall color tour in the Great Lakes Bay region:
 
1. Johnny Panther Quests
See the fall colors come to life from the waterways on a Johnny Panther Quests ecotour. Adventures can range from 2 hours to 7 days depending on the group's preferences. Johnny Panther Quests specialize in trips through the Shiawassee National Wildlife Refuge and State Game Area, and the Cass River in Frankenmuth, plus the rivers and lakes of northern Michigan. Water skiing, tubing, and kayaking options are available, all depending on weather. Be sure to pack layers for the ride!
 
2. BaySail
You can also see fall colors via the water with BaySail. Travelers can take a public sailing excursion, private charter or dinner cruise on the Saginaw River and Saginaw Bay. Sails typically depart from the downtown Bay City dock at Wenonah Park. Ticket sales help support BaySail's mission to foster environmental stewardship of the Saginaw Bay Watershed and the Great Lakes ecosystem.
 
3. Ike's Mobile Kayak Rentals
If you prefer to paddle yourself, take a ride with Ike's Mobile Kayak Rentals. They will drop you at the selected launch site of your choice and pick you up when you're finished paddling. Take your time and enjoy a leisurely afternoon on the river while taking in the colors around you.
 
4. Bike the Great Lakes Bay Regional Rail Trail
Bike or walk the Great Lakes Bay Regional Trail. This trail is connected to other trails, making it perfect for explorers. Bring your own bike, or rent one, or go by foot.
 
5. Explore the Chippewa Nature Center
Chippewa Nature Center is a 1,200 acre are of woodlands, wetlands, rivers and upland fields. Wander over 19 miles of trails to take in the changing fall colors, then stop by The Wildlife Viewing Area to see if any local critters are on the move. 
 
6. Ride Through the Shiawassee National Wildlife Refuge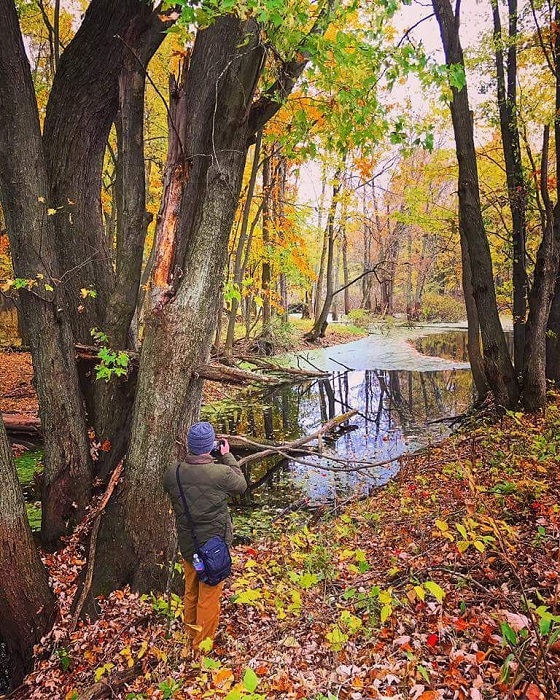 The 6.5-mile Wildlife Drive (Auto Tour Route) has paved the way to a whole new joyride, and the creatures to be spotted and wondrous fall scenery await. You can also walk the paths and explore via foot!
For more information about these six awesome fall color adventures and more—even America's longest canopy walk— visit the Great Lakes Bay Regional Convention & Visitors Bureau.
---