Whitetail Deer Hunting in Michigan
 
Preparation. Anticipation. Camaraderie. A connection with nature.
For hunters who spend time in the woods each fall, Michigan's whitetail deer season presents a challenge that many describe as "therapeutic."
The Season explores the passion and experiences that hunters share as friends and family come together each year to return to the woods. People from all walks of life connect over a shared interest in the outdoors and pursuit of a common goal.
 
With more than 10 million acres of land open to public hunting and 111 wildlife management areas statewide, Michiganders' love of the outdoors and Michigan's hunting legacy are part of an outdoor tradition goes well beyond state lines. Visitors from across the country and around the world travel to Michigan each year to enjoy the Great Lakes State's plentiful natural resources.
 
Helping To Make The Outdoors Accessible To All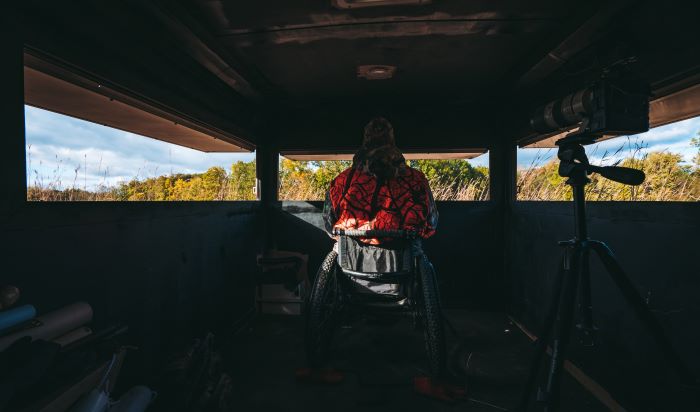 Much of this mini-documentary was filmed during the Independence Hunt, a four-day, statewide firearm deer hunt held each fall in Michigan for veterans and individuals with disabilities. Organizations like Michigan Operation Freedom Outdoors (MiOFO) work to "provide improved outdoor recreation opportunities for wounded veterans and other qualifying individuals during the Independence Hunt."
Utilizing a combination of accessible ground blinds, specially-designed track chairs and careful planning, individuals who would otherwise have difficulty accessing outdoor recreation resources now have the opportunity to hunt and reconnect with nature, thanks to MiOFO.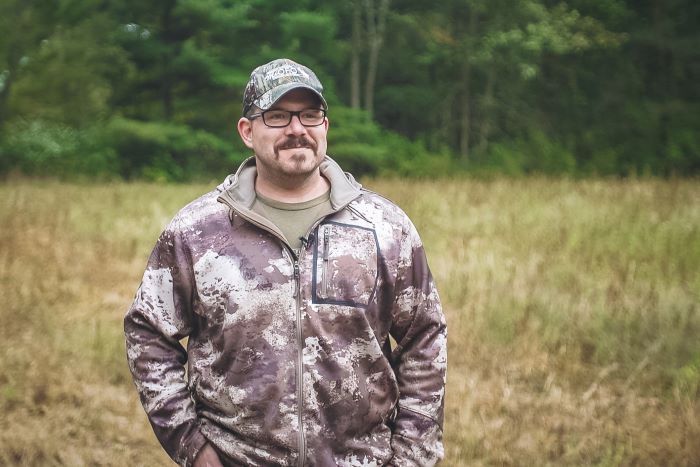 We spoke with MiOFO President and CEO Tom Jones, as well as Independence Hunt participants, to learn more about their appreciation for the outdoors and how accessible amenities have helped veterans and individuals with disabilities reconnect with nature in Michigan.
"We work to make sure everyone has the opportunity to get out here," Tom explains. "We let nature do the rest."
 
Generations of Hunting Tradition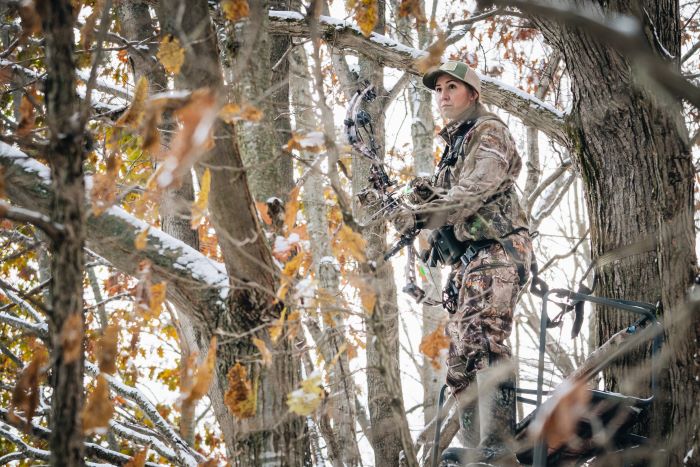 Molly Rinckey's hunting legacy goes back generations. 
Molly spends time with her father, brother and other family members preparing and improving whitetail deer habitat year-round in preparation for whitetail season. For the Rinckey family, hunting and experiencing the outdoors isn't just about connecting with nature. It's also a way to spend quality time with each other. "When you're able to share this with your family and friends, that's what it's all about," says Molly. 
A recent study released by Michigan United Conservation Clubs found that hunting and fishing in Michigan generate $11.2 billion of economic activity each year. The state's nearly 700,000 hunters contribute an estimated $8.9 billion – about 80 percent – of those dollars, which help to support important conservation efforts throughout the state. 
On behalf of MiOFO, a special thanks goes to those who helped make the Independence Hunt possible including the Michigan DNR, Union Sportsmen's Alliance, UAW Ford, Eisenhower Center and Garmin. 
To learn more about MiOFO, visit miofo.org. 
Discover more about hunting opportunities in Michigan to plan your adventure at michigan.gov/dnr.
---