Upper Peninsula Winter Weekend Escapes
Let's winter in Michigan's Upper Peninsula, where you'll find the state's highest vertical drop, 85 runs and posh resort-style frills for five-star natural amenities. Explore area breweries, trendy shops, intriguing galleries, après-ski activities, "hero snow" and too-many-to-count fun and exhilarating winter happenings.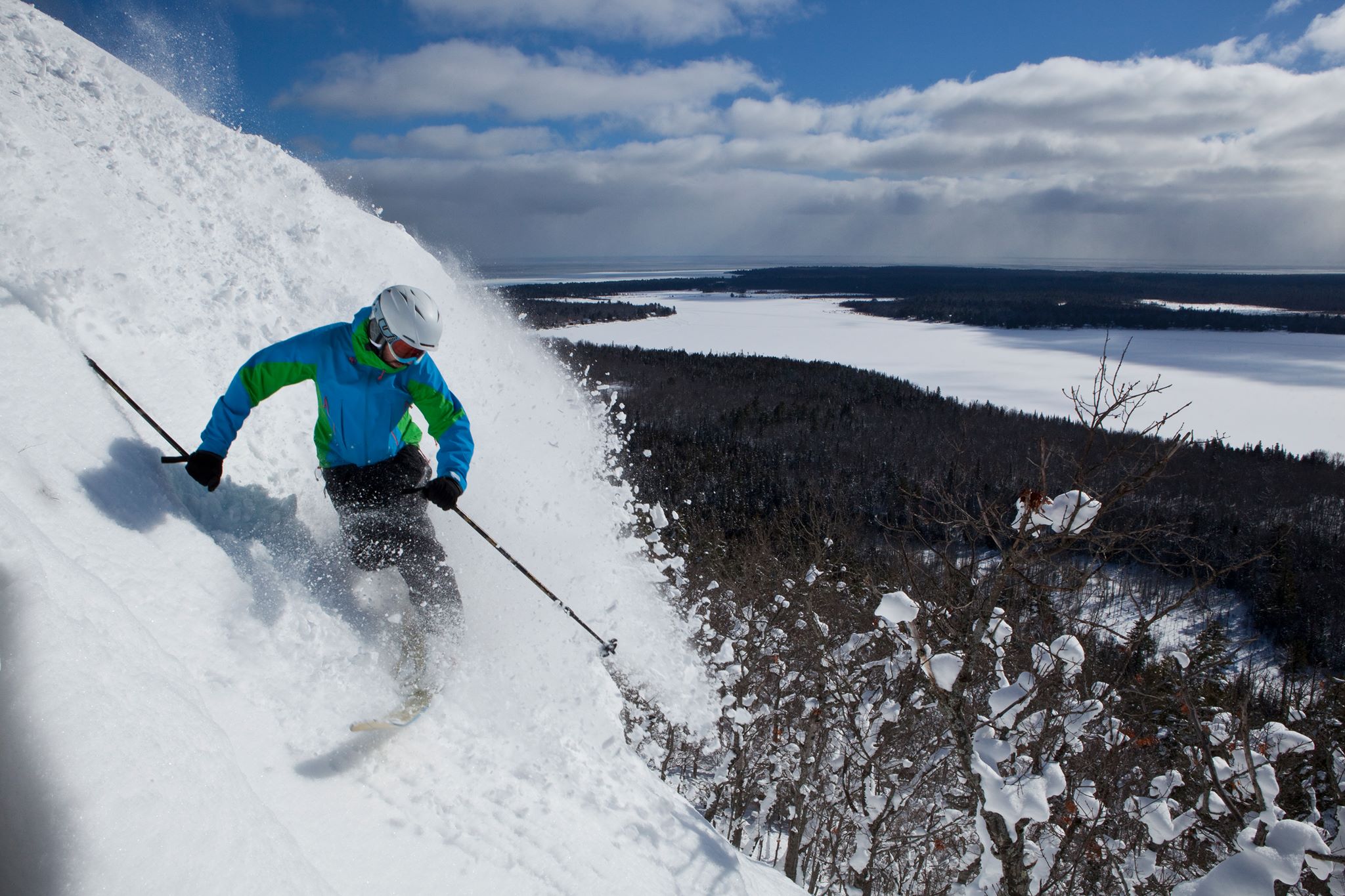 Marquette
As in a just-shaken snow globe, flakes swirl thick and cottony onto the slopes of
Marquette Mountain
, creating "hero snow"—ideal conditions, whether you're mastering a bunny slope or charging a steep tree-lined pitch. My ski buddy and I arc through the fluff in unison, leaving a long chain of figure eights on
Cliff's Ridge
. We ride uphill as the snow fills in our tracks, and do it again. And again.
It's the kind of ski day that keeps us coming back to the
Upper Peninsula
. Thanks to the surrounding Great Lakes, snow here is as close to guaranteed as it can get. And it's falling onto ski areas with some of the longest runs and most substantial vertical in the Midwest.
Three miles north of the mountain, downtown Marquette provides a lively base for lodging and après-ski activities. The 1930s
Landmark Inn
puts us in the heart of this handsome and compact harbor town that's easy to navigate on foot. We poke our heads into sports shops and galleries, stop for a silky porter at
Ore Dock Brewing Company,
and check out the menus of a handful of restaurants before the fish fry at the
Landmark's Northland Pub
lures us back.
A sampling of some other breweries worth a visit across the Upper Peninsula include:
Houghton's
Keweenaw Brewing Company and The Library;
Marquette's
Blackrocks Brewery and Ore Dock Brewing Company; Newberry 's Tahquamenon Falls Brewery & Pub, and Upper Hand Brewery in Escanaba.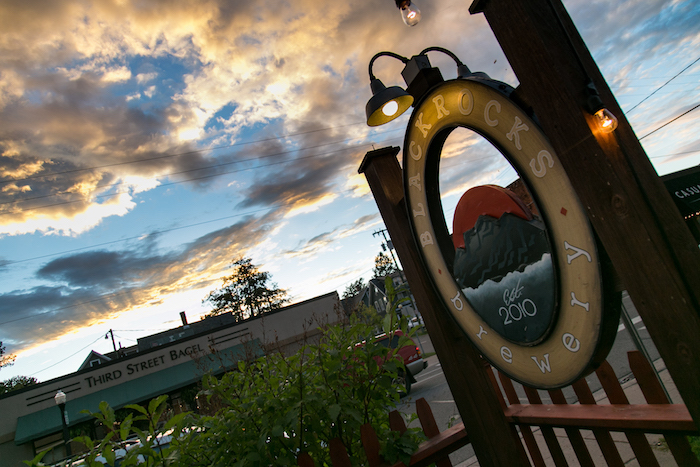 Blackrocks Brewery | Photo Courtesy of Pure Michigan
We cap off the evening at the
North Star Lounge
in front of a fire and a wall of glass framing the mountain where tomorrow we'll again relish hero snow.
More UP Ski Areas and Resorts
Big Powderhorn Mountain Resort, Bessemer
Well-groomed runs, 622 feet of vertical, and ample slopeside lodging and dining have kept this a fave for 50 years.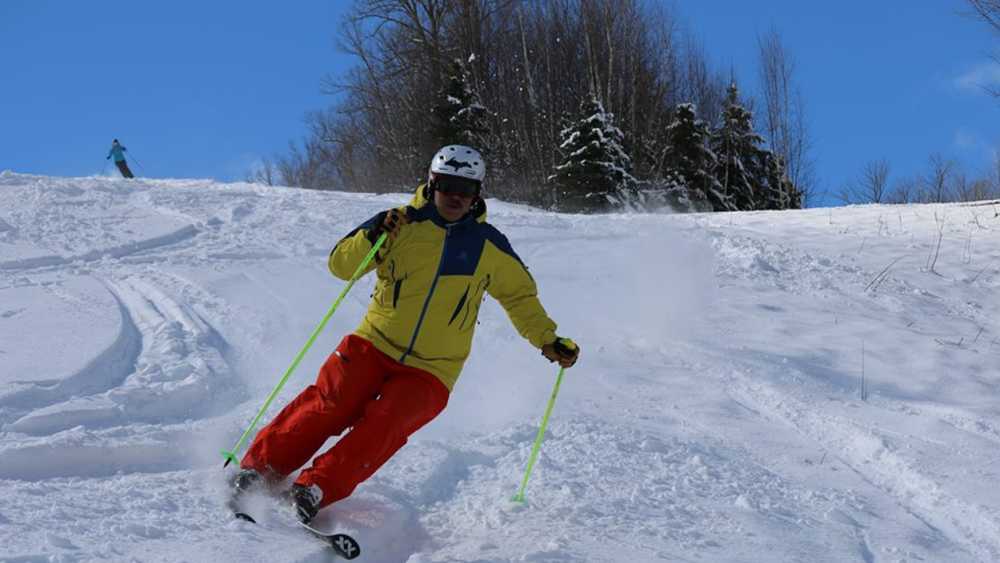 Blackjack Ski Resort, Bessemer
With the 2014 merger with neighboring
Indianhead Mountain Resort
, the pair now has more than 300 acres of runs, glades and terrain parks.
Porcupine Mountains Wilderness State Park, Ontonagon
Skiing within a state park—on Porkies Snow Hill, near Silver City—means eschewing resort-style frills for five-star natural amenities: lake-effect snow, forested runs and grand lake views.
Ski Brule, Iron River
Traditionally first to open the season and last to close in spring, this spot keeps visitors happy with a 500-foot vertical drop and lots of terrain-park features.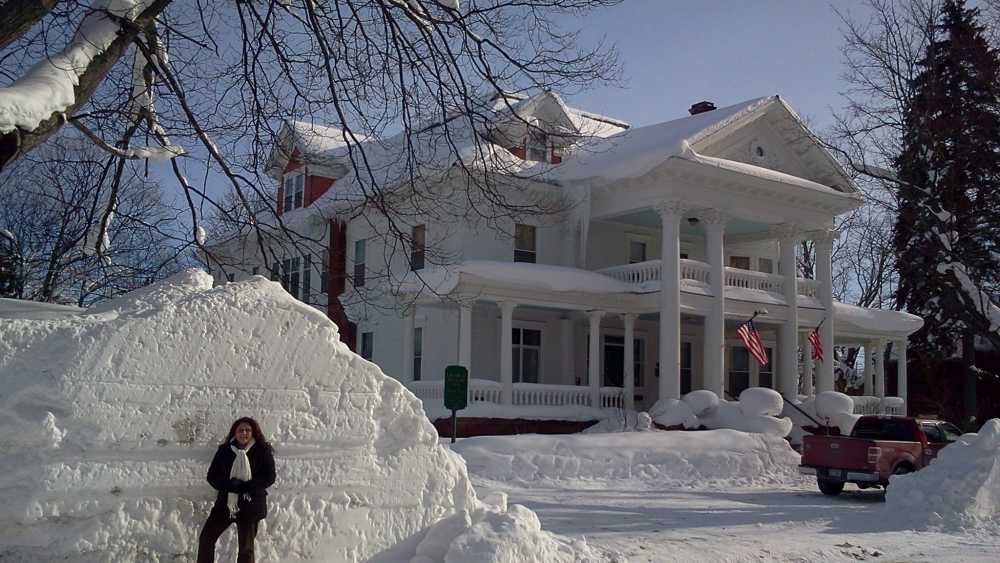 Laurium Manor Inn, Laurium
Ski the steep and slightly wild slopes of
Mount Bohemia
, which has the state's highest vertical drop (900 feet) and most runs (85). Return to the supremely civilized comforts of this copper baron's mansion near Calumet.