Winter on Mackinac Island: 4 Reasons to Visit
Mackinac Island is one of America's favorite summer travel destinations. But did you know it's also one of the country's best Christmas towns?
Although peak tourist season ends in October, there are plenty of great reasons to visit Mackinac Island in the offseason: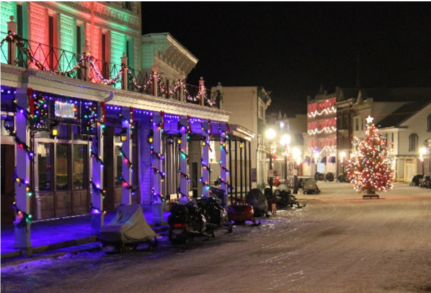 You can ring in the New Year with parties on Mackinac at downtown bars and restaurants. When it falls on the weekend, you can make the celebration inta a long weekend of winter fun and start your new year like you've never started any year before.
Michigan's not known as the Winter Wonderland for nothing. Just like we embrace the splendor of summer and the stunning beauty of fall on Mackinac Island, we make the most of the cold and snow. You can join us for the Mackinac Island Winter Festival full of sledding, snow golf, broom hockey, a bonfire cookout and more!. Or come up any winter weekend and enjoy the island's scenic cross-country ski trails.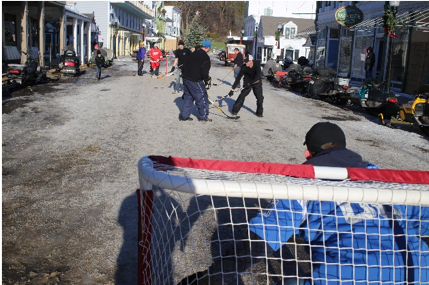 Ferry Service to Mackinac concludes its peak-season schedule of daily trips at the end of October, but you can still catch a boat here out of St. Ignace on Star Line most every day of the week.
A few restaurants are still open on Mackinac Island and a handful of lodging facilities will keep taking reservations through December, while some places remain open all winter. But rooms are limited and fill quickly, so it's best to call ahead for reservations.
Here's a look at the places you can stay
on Mackinac Island this winter and when they're open.