Hats off to these Michigan-based companies that create fun and fashionable cold-weather apparel. From wool caps to rugged attire and from individually created sweaters to scarfs and mittens—we've got you covered. And from stylish felt hats to beautiful eye-catching woolens—you'll find the perfect gear for your next outdoor winter adventure.
For more than a century,
Stormy Kromer
has hand-stitched its wool caps. An 8-foot-wide statue of a red cap signals your arrival in the home of Stormy Kromer, where thriving old-school American craftmanship makes hand-sewn hats as rugged as the hills around this western Upper Peninsula mining town. Tours start with the photo-illustrated story of found George "Stormy" Kromer, a railroad engineer. In 1903, his seamstress spouse, Ida, designed the signature car-flap hat when winter winds kept yanking the ball cap off Stormy's hear. The warehouse reveals a colorful multitude of wools, mackinaw plaids and waterproof oilskin that are cut, sewn and shaped into the hundreds of hats shipped daily to consumers and retail outlets around the country. Freshly stitched Kromer products are also available in the well-stocked company store. Free tours at 1:30 p.m. Monday through Friday.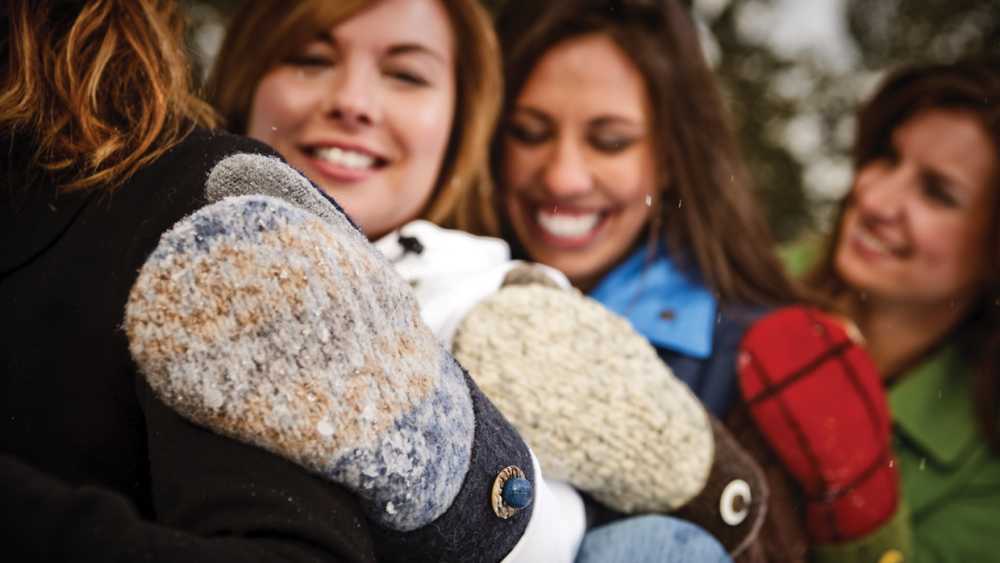 Baabaazuzu
's passion for stylishly upcycling wool sweaters into hats, scarves, mittens and jackets stems from an unfortunate husband-dryer incident. Proprietor, Sue Burns uses 100% recycled wool to design unique wool clothing and accessories. Each piece is individually created, then hand-worked by talented local artisans and is an original design.
Fiber artist Dawn Edwards--and proprietor of
Felt So Right
—shares her passion for the art of felt making and sells her exquisite creations at area shops, including Good Goods in Saugatuck. Each unique accessary is hand-felted and formed using a variety of methods. These adorable handmade items are often noted for their unique style, vibrant colors, textures, and sculptural aspects.