Let's Winter in Pure Michigan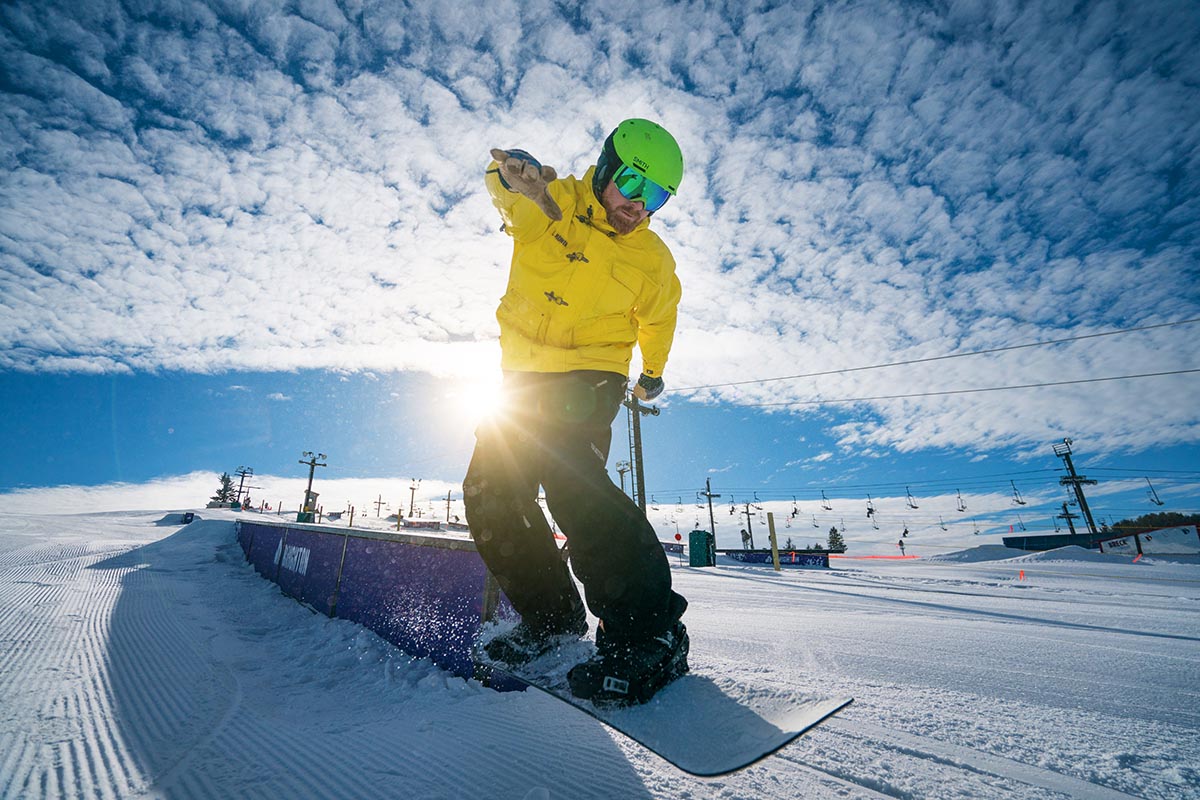 LANSING, Mich. – The snowflakes are flying and it's time to rejoice in another season of exploring the snowy playgrounds of Michigan. Pure Michigan is welcoming winter with the launch of its regional advertising campaign. Digital ads have been promoting winter recreation in the state since November, and potential travelers in key markets across the Great Lakes region will see and hear Pure Michigan on the television and their radio through the holiday season.
 
The advertising campaign features a new television spot titled "Loud" airing in Chicago, Cincinnati, Cleveland, Columbus and Toledo, Ohio; Green Bay and Milwaukee, Wisc.; Ft. Wayne, Indianapolis and South Bend, Ind.; and Southern Ontario.
 
New interactive weather-triggered billboards in the southern part of the Lower Peninsula will update travelers on snow conditions up north. For example, when snow is falling, the boards will read "accumulating moments ahead." The boards will also be triggered by clear and overcast conditions. Other boards will count down the days until the first day of winter.
 
In addition to this year's winter advertising campaign, a Let's Winter landing page has launched to provide visitors with the inspiration and information to plan the perfect winter getaway. A new video highlighting winter recreation offerings is also available on the new landing page and Pure Michigan's YouTube channel.
 
"As winter approaches once again, adventure awaits us in the form of carving up freshly groomed trails, downhill skiing or snowshoeing epic backcountry landscapes," said Dave Lorenz, Vice President of Travel Michigan, part of the Michigan Economic Development Corporation. "Whether you are an enthusiast looking for a new adventure or just looking to beat cabin fever, we encourage everyone to head out and experience the season the way it's supposed to be experienced."
 
Travelers and travel industry partners are being encouraged to use the hashtag #letswinter to highlight winter offerings and adventures across Michigan. Michigan is home to more than 6,500 miles of snowmobile trails, 3,000 miles of cross-country skiing trails and is second in the nation for ski areas boasting everything from familyfriendly bunny hills to the tallest vertical drop in the Midwest at Mt. Bohemia. Last year, winter tourism generated $2.15 billion in traveler spending in Michigan. 
 
Radio ads Snow Day , Snow and 32 Degrees will run in the above markets, and a digital campaign will also run in all markets, as well as in Minneapolis.
The winter advertising campaign features seven industry advertising partners – Michigan Snowsports Industries Association, Detroit, Gaylord, Mt. Pleasant, Muskegon, Sault Ste. Marie and St. Ignace. These partners contributed $277,504 in funding toward the overall winter advertising budget of $2,328,753.
 
About Michigan Economic Development Corporation
The Michigan Economic Development Corporation is the state's marketing arm and lead advocate for business and community development with the focus on growing Michigan's economy. For more information on the MEDC and our initiatives, visit www.MichiganBusiness.org.  For Pure Michigan® tourism information, your trip begins at www.michigan.org. Join the conversation on: Facebook, Instagram, Pinterest, and Twitter.