Afternoon Delight Café
251 East Liberty
,
Ann Arbor
,
MI
48104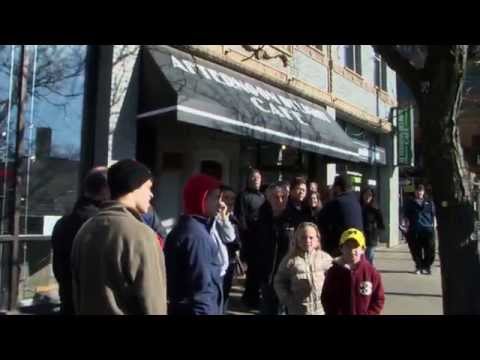 Contact
Body
Voted Ann Arbor's best place to do lunch 3 years in a row. Afternoon Delight offers a scrumptious salad bar, homemade soups, fresh deli sandwiches and a vast selection of delicious desserts prepared fresh daily by our very own master chefs.
Reviews
ed1949 | September 2023
2023 Breakfast
It will be a long time before we return. Prices very high and only one waitress for entire restaurant! She worked hard but I am still waiting for the ketchup I asked for .
243DLP | August 2023
Takes time but Delicious
This place has an order at the counter and find your seat style. They bring out your drinks and then the food. It seemed to take a long time to get our food and refills on drinks or I would have...
jakb1984 | May 2022
Such a fabulous little place!
This restaurant is so cute and has really delicious food. The owner even works here behind the counter and she is very friendly. My parents came with into Ann Arbor and treated us to lunch...
Brigette L | March 2021
Glad to Find Afternoon Delight, Good Food
So glad we found Afternoon Delight because the food was very good. Nothing cookie cutter about it, which we appreciate. While I don't especially like the set up for ordering it's understandable...
Gary R C | July 2020
Fresh, healthy food.
Afternoon Delight is my go to place for breakfast and lunch. The omelettes are delicious. The muffins are baked fresh everyday and they are awesome. The wait staff and owners are friendly and work...
TripAdvisor Traveller Rating
Read all TripAdvisor Reviews
Map
Amenities
Amenities

Season(s) of Operation

Spring
Summer
Fall
Winter