AMTRAK - Jackson Station
501 E. Michigan Avenue
,
Jackson
,
MI
49201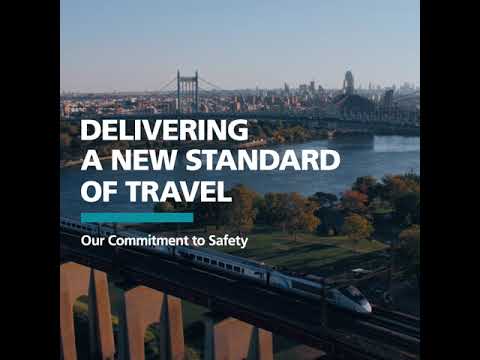 Contact
Body
Jackson has been an important joining point for several railroads since the Michigan Central Railroad (MCRR) made the town its eastern terminus in 1841. By the time the Jackson Union Station was built in 1873, the town had competing traffic from four other railroads as well. Additionally, the MCRR located a roundhouse, freight depot, and repair shops in Jackson. Competition for freight hauling service kept prices down and made Jackson an attractive shipping point in central Michigan for many years.
The Victorian-Italianate red-brick station used heart pine, ash, oak and walnut woods harvested in Michigan for its interior structures. A carved walnut arch separated the ticket office from the newsstand and women's waiting room and crystal chandeliers hung overhead. There was also a telegraph office, baggage room, restaurant and indoor restrooms.
Amtrak restored the station in 1978 and a mural in the waiting room recalls the French-built Turboliner trains used on the Amtrak Wolverine Service in those years. The station has seen several additional renovations since that time. In 2002, the depot was placed on the National Register of Historical Places.
No QuikTrak machine or Checked Baggage Service at this location. Times for train arrivals and departures may change due to unforeseen circumstances. Please check the AMTRAK web site or call AMTRAK at 1-800-USA-RAIL to verify your train's schedule times.
Map