Bicycle Street Inn & Suites
7416 Main Street
PO Box 1420
,
Mackinac Island
,
MI
49757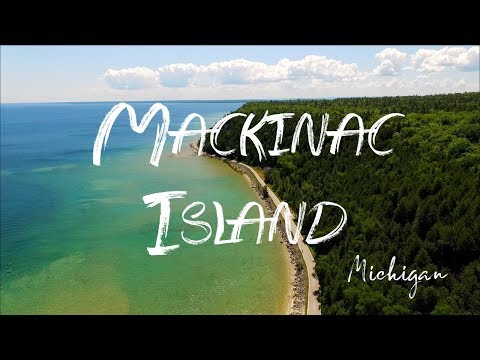 Contact
Body
Bicycle Street Inn & Suites is superbly located on Main Street in the center of downtown Mackinac Island, and features 43 air conditioned guest rooms and suites ranging up to an astonishing 700 square feet. New in 2015, our Waterfront Collection adds 13 luxurious guest rooms located directly across the street at the water's edge. These contemporarily furnished rooms have private walkout balconies with views of Main Street and panoramic views of the Straits of Mackinac. Waterfront Collection's rooms sleep two to four persons in King and Double Queen configurations, while our Bicycle Street Inn offers many suites that sleep up to six persons in one and two bedded rooms with premium bedding and a separate living room with sofa/sleeper. Most of our rooms/suites have generously sized bathrooms with walk-in glass showers, coffee maker, fridge, microwave. All guests receive a free continental breakfast daily. For 2017, we offer a newly expanded lobby, a mezzanine level with seven beautiful guest rooms, fitness room, guest office workstation, and guest laundry. Merchants include Winchester's Restaurant and Sander's Candy Shop. Bicycle Street Inn & Suites has all the right touches today's guests desire for a heightened travel experience. For comfort, style and service, book your reservation with Bicycle Street Inn & Suites and Waterfront Collection ~ the place "where suite dreams come true".
Reviews
994jeffa | October 2023
Convenient, but...
First, let me say, the staff were very friendly and the room was clean and comfortable. Also, it was very centrally located right on Main Street. If you like being in the 'hustle and bustle', this...
IngaMari | September 2023
Over priced for mediocre
We decided to splurge, we got a water view suite with a balcony. We got a water peek! Every room I have rented with a water view is on the water, but not here. We had a peek of the water between...
tahitisteve | September 2023
Very Impressed
From the moment we walked into the older building we were impressed by the renovated modern interior. The lobby was very nice and the reception area and staff were great. Checked in quickly and the...
Maps21420919488 | September 2023
Excellent Rating on Everything
The Best Place to Stay. Everything is first class and the staff is incredibly friendly and helpful. I only wish they would not increase the rates so high during special events. Desk staff is very...
melaniem312 | September 2023
Mackinac never disappoints☺️
This is my second time staying at the Bicycle Street Inn and I can't recommend it enough. Our room was on the main level, it was HUGE, clean and very quiet. I can't say enough about the staff. From...
TripAdvisor Traveller Rating
Read all TripAdvisor Reviews
Map
Amenities
Amenities

Features

Accessibility
Family-friendly
WiFi

Sustainability Initiatives

Season(s) of Operation