Grand Rapids Downtown Market
435 Ionia SW
,
Grand Rapids
,
MI
49503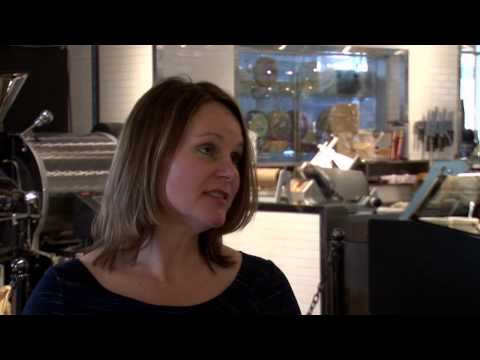 Contact
Body
The Grand Rapids Downtown Market is a delicious destination, home to 20+ indoor food merchants and full service restaurants, serving everything from from early morning coffee to late night happy hours. Private event meeting space and greenhouse wedding venues are available, and a state-of-the-art incubator kitchen is home to food entrepreneurs growing their businesses. Check our website for hours, a list of our food merchants, and our calendar of free public events throughout the year!
Reviews
melissadU8051XM | June 2023
Downtown Market
A great place to find foods you don't typically see at your local grocery store. This is the place to purchase gifts for someone who has "everything" or is hard to buy for. Check it out, at least...
CHowUDoin | February 2023
Very eclectic market!!!
My wife and I went to the downtown market today and had a blast!! There is SO many things to try and amazing shops to check out! From the soda store with 100's of different sodas to the meat and fish...
Marty F | December 2022
Lots of Interesting Food Choices
Visting friends in Grand Rapids, we toured the Meyer May House (Frank Lloyd Wright) and then were brought to Downtown Market for lunch. What a great place! There's an excellent selection of foods...
noxiousburrito | July 2022
Favorite Place for a Quick Lunch
I stop here every time I am in Grand Rapids. Love Field and Fire, Fish Lads, the oil & vinegar place and a lot of the other restaurant stalls. Will continue to try a new place for lunch each time I...
Marglet | September 2021
Okay market
This is a rather small market in an area of Grand Rapids that appears to be gentrifying. There are some really nice "shops". Of course in this setting prices are high. The turnoff for me is that very...
TripAdvisor Traveller Rating
Read all TripAdvisor Reviews
Map
Amenities
Amenities

Features

Accessibility
Family-friendly
Open Year-round
WiFi
Lot/Paid Parking
Street Parking

Sustainability Initiatives

Season(s) of Operation

Spring
Summer
Fall
Winter

Facility Amenities

Outdoor Seating
Within Social District
Accessible Travel
Accessible Travel

Accessible Travel Amenities

Mobility/Wheelchair Users

Ramps
Wheelchair accessible elevator
Wheelchair accessible entrance separate from main entry
Wheelchair accessible entrances at main entry
Wheelchair accessible restrooms
Wheelchair accessible seating