Marquette State Fish Hatchery
488 Cherry Creek Road
,
Marquette
,
MI
49855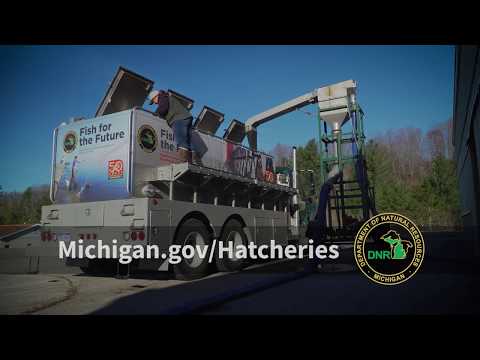 Contact
Body
Open at no charge to
public. Weekdays, 8:30 a.m. to 3:30 p.m. Weekends, 8:30 a.m. to 3:30 p.m. To schedule
group tours, please call 906-249-1611, ext. 324.
This state fish hatchery was established in 1920 and is the primary broodstock and rearing facility for brook and lake trout for both inland and Great Lakes waters.
Areas of interest to the public:
Indoor and outdoor interpretative areas
Broodstock facility with adult brook trout and lake trout on-site
Egg-take activities every October and November (public is welcome to watch!)
House natural albino fish
Uses water from Cherry Creek
Very close to Northern Michigan University and beautiful downtown Marquette
Features Marquette Fisheries Research Station upstairs
Map