Outdoor Adventure Center
1801 Atwater Street
,
Detroit
,
MI
48207-4020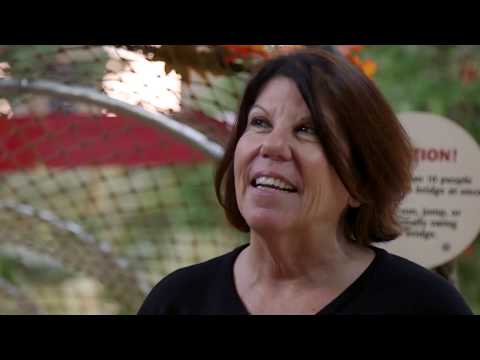 Contact
Body
Located on Detroit's riverfront in the historic former Globe Building, with the Dequindre Cut Trail running through its backyard, the Outdoor Adventure Center gives you a taste of Michigan's great outdoors in the heart of the city.
Experience exciting outdoor adventures with hands-on activities, exhibits and simulators – walk behind and touch a waterfall, step into a fishing boat and reel in a big fish, hit the trail on a mountain bike or snowmobile, and much more. At the OAC, you'll learn about how the DNR manages forests, wildlife and fish as you climb the roots and explore the canopy of our bur oak tree, hop aboard our airplane, and see what's swimming in our aquarium.
Visit the Outdoor Adventure Center and discover all there is to explore in our state's spectacular outdoors, parks, public lands and waters that are yours to enjoy.
Reviews
Stardust86 | October 2023
Membership is a great deal
Visited for the first time last Fall when my little one was 4. After our first visit we had to buy a year membership because she had so much fun here. We've been coming back all year now, have...
pattif141 | February 2020
Hidden Gem
This place was amazing. We brought five kids, ages 5 - 9 and they all had fun for hours! The tree to climb in the middle was a huge hit, but then everything was! They also offered an outdoor free...
Susan R | December 2019
WOW
This is great!! Two hours of wonderful knowledge and fun!! Kids had fun and grandkids even more fun!! The state of Michigan did a wonderful job putting this together. Great family fun and learning.
Storyteller-N03 | November 2019
Returned with Grand Children
This is a great place for a parent and child adventure. Make it a 2 hour diversion off your 'River Walk' experience. Parking is safe and more than adequate ... or, you could come by boat. Some...
mediadon | August 2019
A learning place for kids of all ages
An incredibly creative environmental learning center which teaches everyone about Michigan's outdoor opportunties in a fun way. See what it likes to hand out in an eagle's nest or try your hand at...
TripAdvisor Traveller Rating
Read all TripAdvisor Reviews
Map
Amenities
Amenities

Features

Accessibility
Family-friendly
Open Year-round

Season(s) of Operation

Spring
Summer
Fall
Winter
Accessible Travel
Accessible Travel

Cognitive/Autism Spectrum/Developmental Disabilities

Autism Certification
Break Areas/Quiet Spaces
Dedicated Reduced Sensory Visitor Hours/Days
Noise Canceling Headphones
Sensory Maps

Mobility/Wheelchair Users

Wheelchair accessible elevator
Wheelchair accessible entrances at main entry
Wheelchair accessible restrooms