Palms Book State Park
LAT 46.004772000000003 LONG -86.385047
,
Manistique
,
MI
49854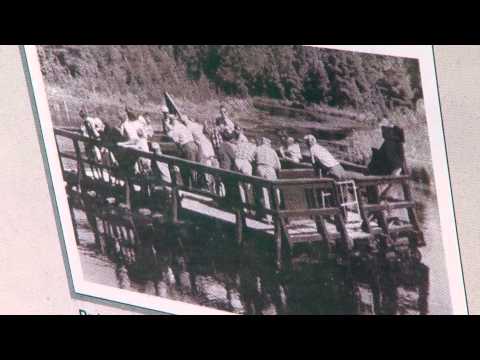 Contact
Body
Palms Book is an exciting side trip for visitors touring the Upper Peninsula. Known as one of Michigan's alluring natural attractions, the park is home to Kitch-iti-kipi or the "Big Spring." It is Michigan's largest freshwater spring spanning 200-feet across and 40-foot deep. The flow continues throughout the year at a constant 45 degrees Fahrenheit gushing more than 10,000 gallons of water a minute from fissures in the underlying limestone.
By means of an observation raft, visitors are guided to vantage points overlooking fascinating underwater features and fantasies. Ancient tree trunks, lime-encrusted branches, and fat trout can be seen as they slip through crystal waters far below. Clouds of sand kept in constant motion by gushing waters create ever-changing shapes and forms - a challenge to the imagination. The observation raft and the trail leading to it are ADA accessible.
Before visiting a state park, boating site or
trail, it's always a good idea to check the latest closures due to
weather-related events, planned improvement projects and repairs. Visit Michigan.gov/DNRClosures.
Reviews
Kevots | September 2023
Short but sweet
We were in this part of the UP to visit Pictured Rocks, but added Palms Book to our itinterary based on the recommendation of a family member who used to work in the state park system...
Jenpet1 | August 2023
Beautiful magic body of water preserved for the ages! Worth the drive.
A beautiful body of water that is magical and special! The woods are preserved and you walk on decking to the special body of water. So grateful for the family and man that came up with the...
Z716QAanitat | October 2022
Beautiful!
Awesome place to visit and we thoroughly enjoyed our time here. Highly recommend checking it out. We will visit again.
Mlstrapp | September 2022
One of Michigan's wonders
The springs is a short walk from the parking lot and a must see if you are in the area. Our earth is pretty amazing!
Lori B | August 2022
Tiny Gem
This beautiful spring is really a one-of-a-kind place. The park is very small with modern restrooms and a gift shop. The raft you ride to view the wonderful clear water is fun and relaxing. It all...
TripAdvisor Traveller Rating
Read all TripAdvisor Reviews
Map
Amenities
Amenities

Features

Accessibility
Family-friendly
Open Year-round

Sustainability Initiatives

Season(s) of Operation

Spring
Summer
Fall
Winter