Rippling River Resort & Campground
4321 M-553
,
Marquette
,
MI
49855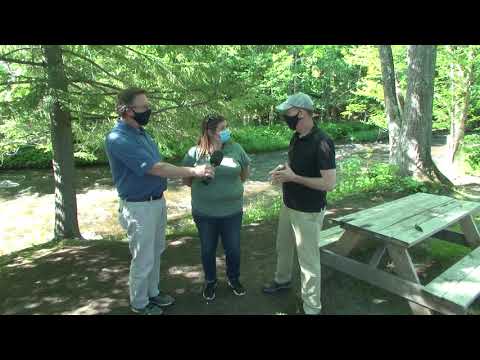 Contact
Body
Just minutes from downtown Marquette you will find the secluded beauty of Rippling River Resort and Campground. Nestled on the flowing waters of the Carp River, there are over 35 acres to relax and enjoy the natural beauty. From rustic tent sites to luxury log cabins, there are options for all types of campers. Enjoy the many amenities and nearby recreational activities that make your next getaway convenient, relaxing and most of all, fun for every age. Access miles of mountain biking and hiking trails within the Resort grounds. Ski out of your cabin at the base of Marquette Mountain. Bask in the sun with your favorite book down by the river.
Whatever way you relax, Rippling River Resort has something for you.
Reviews
Joyce T | September 2023
Nice Campground & Easy Access
Nice Campground - very well maintained. Plenty of room for a 45' 5th wheel + a 1 ton truck. The only thing that I would say is that the garbage containers are quite aways up a hill. I would think...
jooddee | June 2023
Can't wait to go back!
If I could give this place 10 stars, I would! Loved the location; not too far out of Marquette proper, easy bicycle ride to and fro, with awesome bike trails. The staff and accommodations were...
tangod2021 | May 2023
Horrible business, will not work with you!
**Horrible Business**. Do not go here, we reserved a campsite for NMU graduation unfortunately there was a snow storm 19+ inches. Then it rained so the ground was muddy and soggy. We did not want to...
Morgansi | October 2022
Perfection!!
My husband and I loved this place! The quaint bathrooms with pine walls, the mini bar and comfy rustic decor in the lodge/office, the outdoor fire pit with comfortable chairs around it and many other...
C6226QHnicolef | August 2022
Tenting with family
I had a horrible experience with customer service here. The information was not clearly posted as a rustic tent site. They have NOW changed their booking information so it clearly states it. I showed...
TripAdvisor Traveller Rating
Read all TripAdvisor Reviews
Map
Amenities
Amenities

Features

Accessibility
Family-friendly
Pet-friendly
Open Year-round
Motorcoach Parking
WiFi

Season(s) of Operation