Sault Seal Recreation Area
2601 Minneapolis St.
,
Sault Ste. Marie
,
MI
49783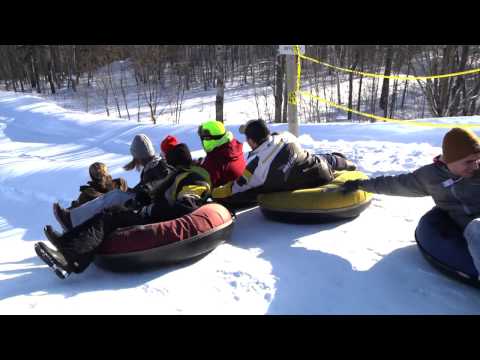 Contact
Body
The Sault Seal Recreation Area is the city's major outdoor winter recreational facility.
Sault Seal is equipped with seven tubing runs with two tubing lifts, and a ski and snowboard hill with one lift. Sault Seal also has a heated chalet with a view of the entire hill, where food is sold from a concession stand. Night tubing is also possible at Sault Seal, with the use of flood lights.
A lockable snowboard rack is also available for those who are interested. Please bring your own lock and cable (they are not provided). Group rates are available Thursday only. Groups of 10 or more receive half price when booked ahead. 
In-Season Schedule:
Thursday - Friday: 4 pm to 8 pm
Saturday and Sunday: 1 pm to 8 pm
For non-regular hours and party reservations, please contact the Parks and Recreation Dept. at (906) 632-5700.
Chalet Phone: (906) 635-6961
(Only answered during hours of operation)
Parks & Recreation Office: (906) 632-5700
(Answered Monday - Friday 9 am to 4 pm)
Map
Amenities
Amenities

Season(s) of Operation

Spring
Summer
Fall
Winter