Supino Pizzeria
2457 Russell St
,
Detroit
,
MI
48207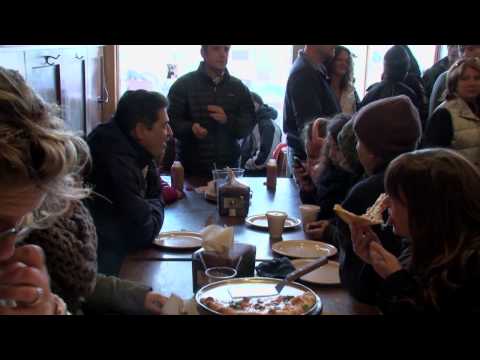 Contact
Body
Supino Pizzeria is a casual and approachable pizzeria, serving east coast style pizza in Detroit. In addition we offer Italian salads and appetizers, and take pride in offering a selection of great and affordable Italian wine and beer. We're located in Eastern Market, our pizza is New York style, and we look forward to serving you!
Reviews
TZMusic | October 2023
Great Pizza!
For those of you who don't know, Supino is a little town in Italy, 45min south of Rome. With a population of 5000 people, it is a beautiful town in the mountains with one of the most famous mountains...
Matt S | July 2023
Great pizza
Although not quite New York-style pizza, Suppino is definitely a great alternative to much of the pizza-like product largely available in Southeast Michigan. The pizza here is super thin; at first...
tammykW2033CD | December 2022
Delicious pizza!
We stopped at Supino's for dinner before a concert. We ordered a large pepperoni pizza. It was the best pizza we've had in a long time! Perfect amount of delicious sauce, cheese, and pepperoni...
Journey223595 | December 2021
The BEST pizza in all of Wayne County
Our family discovered the Supino's in Eastern Market when we first moved from out of state in 2014. Hands down, still the best pizza I've eaten in southeastern Michigan. Salads are great, too. Love...
Q9707HTnicolef | January 2022
The Best
I'm not sure if they are still open do to COVID but they have the best pizza in Detroit.. This pizza is the closest taste to Jersey nd New York pizza. A taste of home .
TripAdvisor Traveller Rating
Read all TripAdvisor Reviews
Map
Amenities
Amenities

Features

Family-friendly
Open Year-round

Season(s) of Operation

Spring
Summer
Fall
Winter