5 Reasons to Love Michigan Wine in Winter Time
Velvety reds—bold, savory and classy—winery tours, tasting rooms, themed gift baskets and snowshoe adventures, Michigan wineries welcome winter with spirit and panache. Snowy forecast ahead—winter is a wonderful time to enjoy a Pure Michigan wine or exciting winery experience!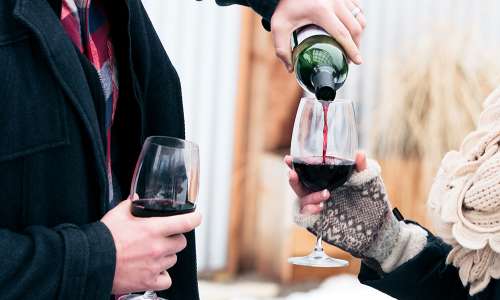 You can expect certain things with a Michigan winter. The sun sets earlier, the air gets colder and you seem to be wearing more flannel. Your taste turns to darker beers, classic cocktails, and red, red wine. Here are 5 reasons to love Michigan Wines this season.
1. Bring Out Your Reds
After months of indulging in the light, crisp whites and perky rosés of Michigan, you welcome lush, velvety reds. Recent vintages in Michigan have produced wonderfully complex bottles of Cabernet Franc, Meritage blends, and Pinot Noir. Hint - Blaufrankisch and Marquette grape wines are on the rise. You may want to get a jump start on the bandwagon.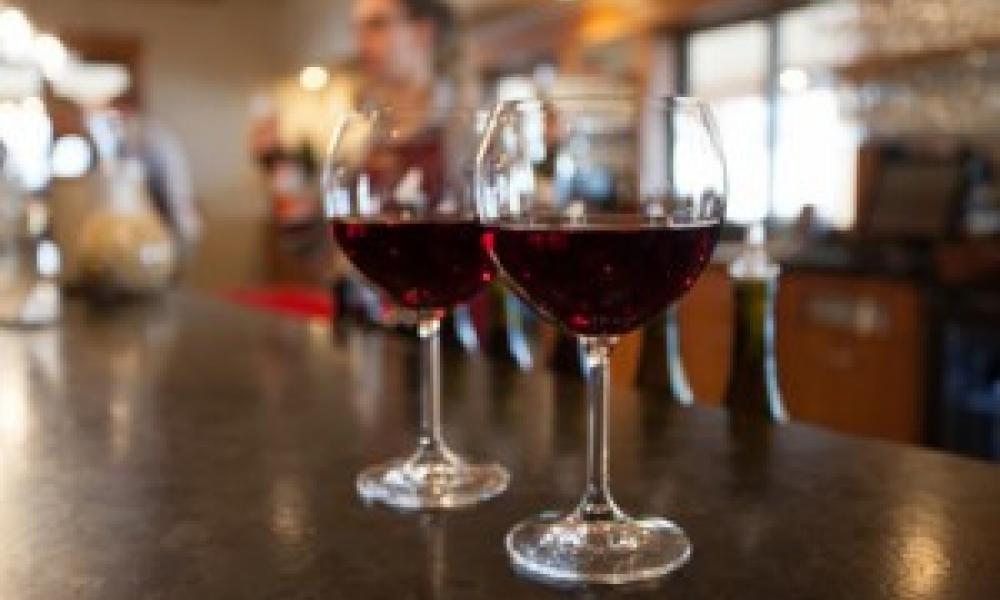 2. Gift Giving
Are you mulling over a Michigan-themed gift basket for someone special? We have just the answer for the highlight you're looking for in the assortment. Michigan wine makes an excellent gift! Make the day for a loyal fan or turn someone on to Michigan wines. Either way, everyone wins.
3. A "Chill" Touring Experience
Enjoy all your favorite things about wine touring without the crowds! Winter is a lovely time of year to visit wineries. The tasting room atmosphere is relaxed and inviting, and there is nothing lacking in the aesthetic. Winter vines landscapes have their own magic – trust us.
4. Winter Winery Activities
Have you ever tried snowshoeing on Old Mission Peninsula or cross-country skiing between wineries along a wine trail? Have you ever taken a painting class at a Michigan winery, taking sips as the snow falls gracefully outside the window? Look for activities taking place throughout the state for a memorable Pure Michigan experience.
5. Wine Clubs
Have you made the decision to hibernate in comfy pants – refusing to leave the house under any circumstance? No problem! Sign up for a Wine Club at one of Michigan's many participating wineries and have bottles shipped directly to your home. You've never been so excited for a package to arrive! Find more information at
Michigan Craft Beverage Council.
Jenelle Jagmin, Director Michigan Craft Beverage Council
---