5 Things to Know About Michigan Wine
May is Michigan Wine Month, a great time to plan your next getaway through wine country. With more than 100 wineries and 150 tasting rooms to choose from, you can enjoy a wide variety of award-winning wines on a Michigan wine-country outing.
As you take in the panoramic view of our vineyards and sip local wines, you'll gain a new appreciation for Michigan's exquisite wines.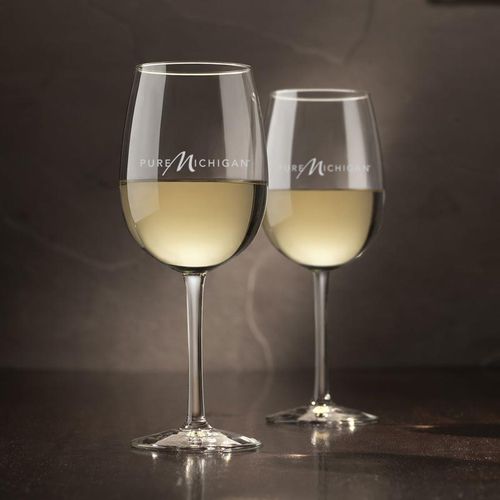 From the Lake Michigan shore to the Sunrise Coast, from the Upper Peninsula to the state line, Michigan's prized wine industry continue to expand. With red, white, dry, sweet, sparkling and fruit vines to choose from, you're sure to find a new favorite. As you make your way along
Michigan's five wine trails
, equip yourself with these handy facts about the state's blooming grape and wine industry.
Michigan is a grape growing state
There are more than 13,000 vineyard acres in Michigan, but most of them contain juice-making grapes, such as Niagara and Concord. In fact, Michigan grows more Niagara than any other state! About 3,050 acres are devoted to more than 30 varieties of wine grapes, both vinifera (old-world grapes like Riesling, Pinot Noir, Merlot, and Pinot Grigio) and hybrid (a cross between vinifera and native grapes). Both varieties of grape make award-winning wines.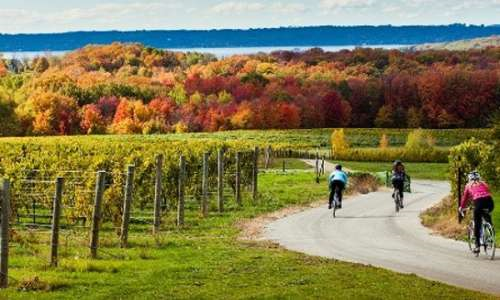 Great Lakes make the difference
Set foot on a shore of the Great Lakes and it is easy to see why these massive bodies of water are such a force on Michigan's climate. The freshwater lakes and the glacial soils contribute significantly to agricultural production, and most of the state's wine grapes grow within 25 miles of Lake Michigan. The giant lake tempers the air along shoreline regions, protecting fall crops from harsh early frosts, and preventing spring crops from blooming too early. Lake effect snow is important too – it insulates vines from extreme cold temperatures.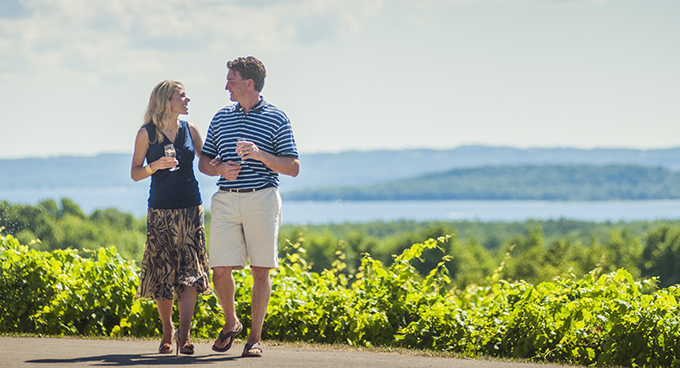 Location, location, location
There are five distinct American Viticultural Areas (AVA) in Michigan, each with its own unique grape-growing terroir. Lake Michigan Shore AVA in the southwestern part of the state enjoys the benefit of an extended growing season. With approximately four additional weeks for ripening, this part of the state excels at producing big, jammy red varietal wines such as Cabernet Sauvignon, Cabernet Franc and Merlot. Leelanau Peninsula in northwest Lower Peninsula hangs its hat on lovely white varieties with well-balanced acidity, such as Pinot Blanc, Pinot Grigio and Riesling. Award-winning hybrid grape wines, such as Marquette, Frontenac and Vidal Blanc, rule the vineyards farther inland.
Parallels
There is something about reaching the 45
th
parallel that makes you want to stop and take a picture. Knowing that you are halfway between the equator and the North Pole provides a unique perspective. But did you know the 45
th
parallel plays an important role in winemaking? Wine grapes grow between 30 and 50 degrees latitude – any farther south and it is too warm, farther north and it is too cold. Michigan is nestled nicely in there, with points of the state ranging between the 41st and 47
th
parallels. Michigan wineries along the 45
th
parallel share the distinction with many notable winemaking regions, including parts of France's Burgundy and Bordeaux, Italy's Piedmont and Oregon's Willamette Valley.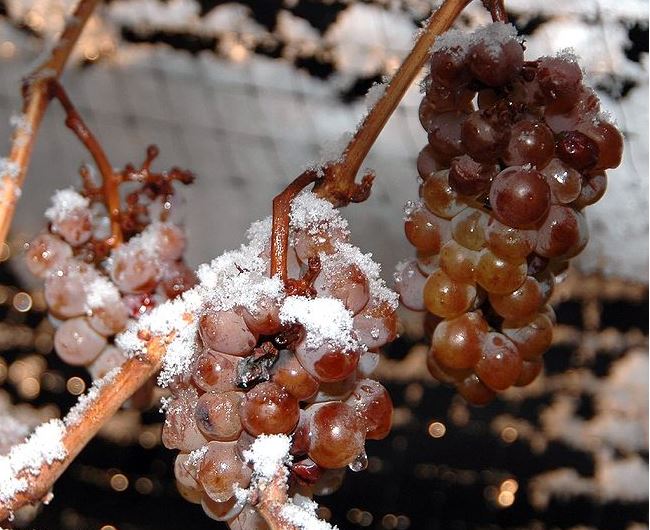 Ice Wine
Have you had the pleasure of tasting Ice Wine? If so, you know what a treat it is. But did you know that Michigan is one of the only places in the world that makes it? In order to make TRUE ice wine, grapes must be picked at exactly the right temperature, where the water is frozen in the grapes, but the sugar is not – usually between 17 and 19 degrees Fahrenheit. This often means that grapes are harvested in the middle of the night with little advanced notice. It is a bitterly cold, time-consuming process – a true labor of love. The resulting product is a marvelous, honey-like nectar that inspires one to savor each sip.
The next time you see Michigan Ice Wine on the shelf or in a tasting room, don't take it for granted. Only a few other places in the world, such as winemaking regions of Canada and Germany, share our good fortune.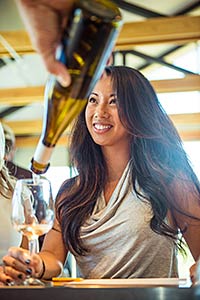 From the Lake Michigan shore to the Sunrise Coast, from the Upper Peninsula to the state line, Michigan's wine industry continues to expand. With red, white, dry, sweet, sparkling and fruit vines to choose from, you're sure to find a new favorite. Meet the makers and sample product from 44 Michigan Wineries & Cideries at the
Michigan Wine & Cider Festival
taking place at Detroit's Eastern Market on May 24.
Celebrate with festive receptions, educational seminars, private tours, music, great food-- and Michigan's unmistakably exquisite wines. For a list of upcoming wine events, to plan a winery tour or to order a copy of the
Michigan Wine Country
magazine, visit
Michigan Wines
.