The Art of Pie, Pastries, Soup and More
Hands-on classes around the state let you bring home the pros' secrets for pies, soups, entrees and more. With rolling pins, measuring spoons & cups, colanders, blenders and peelers—you get the picture—class is about to begin. Check out our featured cooking schools and get ready to garner some of those expert skills to create magic in the kitchen.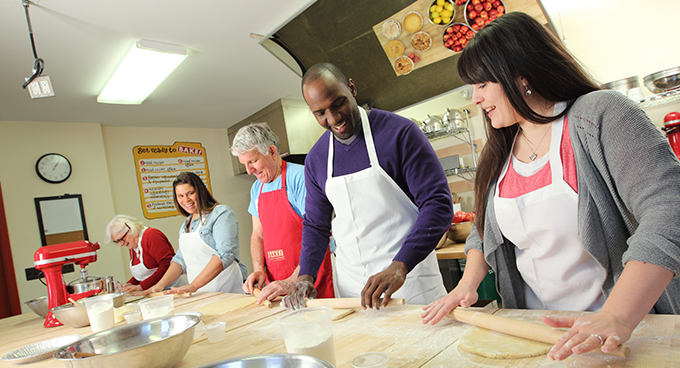 After 20 years of making piecrusts using a food processor, I have finally dug my hands into a pyramid of flour. I sift my fingers through the wrist-deep pile to feel for pea-size bits of butter. Then my instructor talks me through "schmearing," pressing the crumbly mix with the heel of my hand against the butcher-block table. I stop when the dough is the palest yellow, like expensive butter.
Soon we're all whacking the chilled dough with rolling pins. That's standard procedure for making the dough more pliable at Bake!, the teaching bakery of Ann Arbor's legendary
Zingerman's Bakehouse
. We sprinkle flour like snow onto the table. "Turn the crust, not your body," says the instructor, as we roll through the four-hour class. To create a perfect fluted edge, "pinch the dough like your nephew's cheek," she says.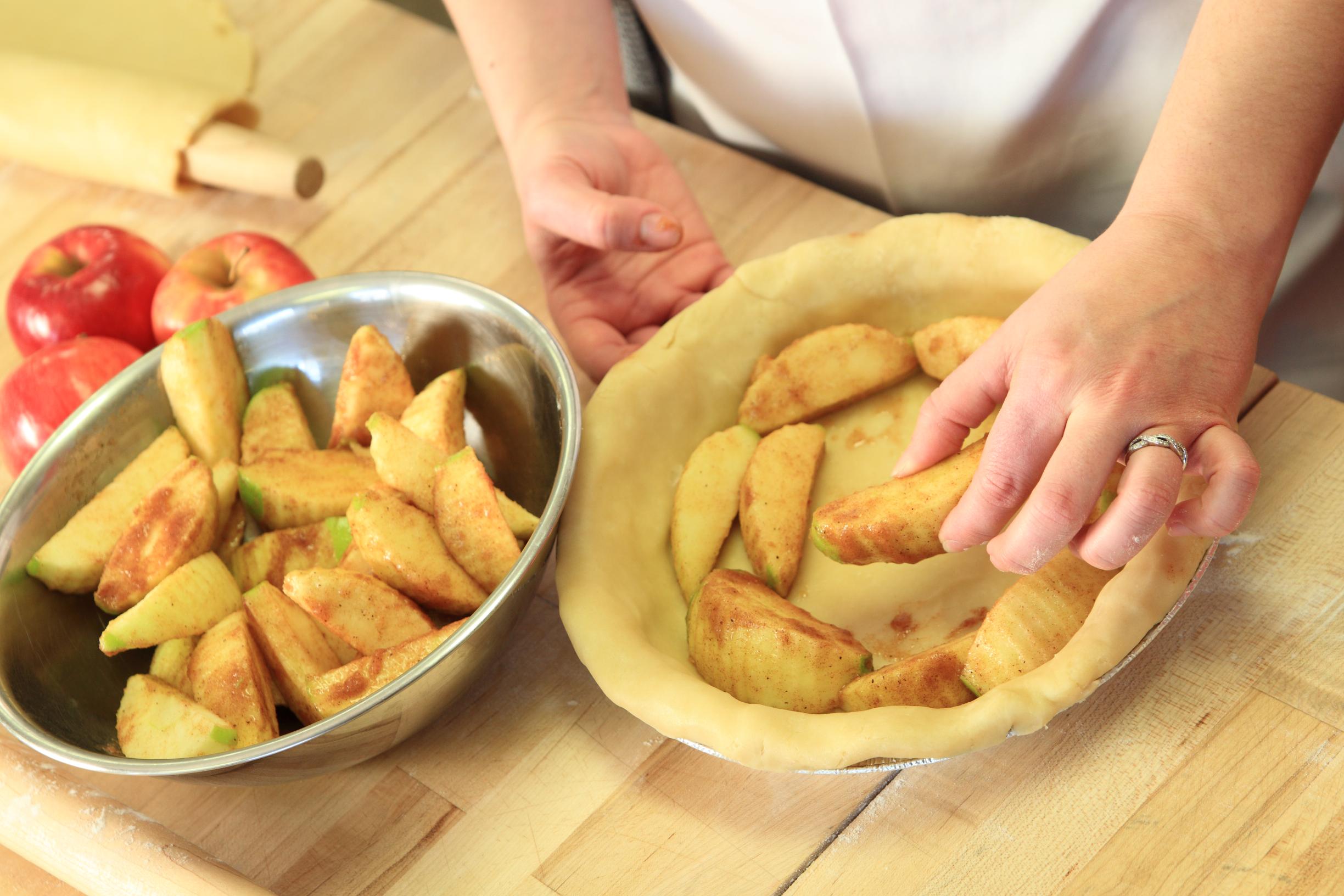 These gentle directives help me conquer my fear of overworking pie dough. Eight prospective pie-makers, including a mother-daughter team, learn to make butter- and lard-based crusts then fill them with cinnamon-spiced Granny Smith apples and a tangy buttermilk-and-lemon filling. Once in the oven, our pies perfume the warm, brightly lit kitchen.
The aromas remind us that we're hungry, so
Zingerman's
feeds us. (Taste tests are a regular feature of its many classes.) We sample a Zingerman's apple pie and one from an anonymous competitor.
Zingerman's
pie is not only physically bigger, the flavor is more complex and doesn't leave a cloyingly sweet aftertaste.
Lesson complete, the instructor sends me into the night, arms full of boxes scented by apple-cinnamon and lemon—pies truly made with my own two hands.
MORE CLASSES
Bake!
, Ann Arbor
Zingerman's teaches hands-on classes five days a week.
Hillside Homestead
, Suttons Bay
Old-fashioned techniques—such as cooking on a wood-burning stove—and vintage recipes like plum pudding feel natural in this turn-of-the-century farmhouse.
Le Chat Gourmet
, Eaton Rapids
Hands-on weeknight classes make a themed meal, and longer Saturday workshops focus on a topic, such as croissants, pies and sauces.
Les Cheneaux Culinary School
, Hessel
Specialists teach practical classes, such as beginning soups and sauces and wine pairings, at this newly opened vocational school. Some classes last 2–5 hours. Others meet once a week for up to three weeks.
Mirepoix Cooking School
, Royal Oak
Working in small groups, participants prep ingredients and make one or more dishes to share with the rest of the class. Sessions are more social than technique.
Northwestern Michigan College
, Traverse City
Area chefs, such as Jennifer Blakeslee and Eric Patterson from The Cooks' House, lead hands-on evening and Saturday-morning classes in a state-of-the-art kitchen
.
Classes cover a myriad of topics.
By: Nan Bauber, Ann Arbor