Beautiful Wedding Venues Across Michigan
  
Fall in love with Michigan, where unique wedding venues can be found across the state. Plan a destination wedding on Mackinac Island or in exciting Detroit. Exchange rings on a sandy beach, or with a towering lighthouse in the background. Repeat your vows in one of Michigan's unique museums, on a beautifully crafted golf course or on a gorgeous outdoor patio. There's a wedding venue for all styles in Pure Michigan.
 
Imagine your wedding party transported to the ceremony via horse-drawn carriage. There's a reason Mackinac Island stands out as one of Michigan's most romantic wedding destinations. Plan your event at the Grand Hotel and you can enjoy champagne on the hotel's famous front porch, or around its newly remodeled swimming pool. Exchange vows at Mission Point Resort, in a lovely gazebo overlooking Lake Huron or on the hotel's gorgeous outdoor patio. For memorable wedding favors and desserts, you can pass out squares of famous Mackinac Island fudge.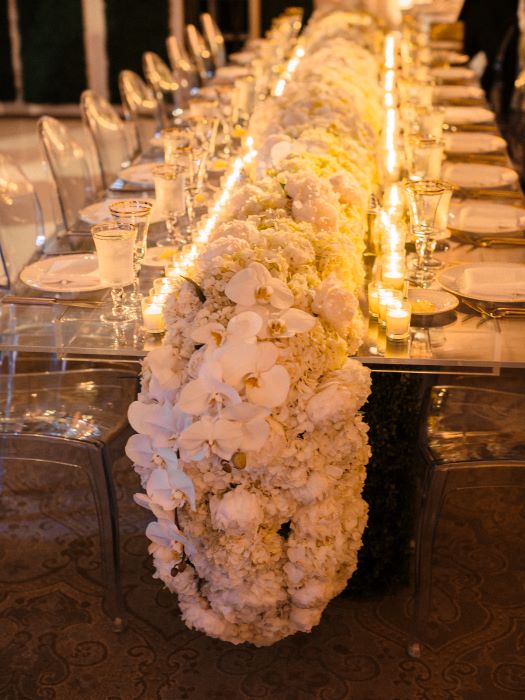 Cityscape Nuptials in Detroit
Crystal chandeliers, oversized vases of flowers, marble staircases and cherry wood paneling. Some of Michigan's most elegant wedding venues are located in metro Detroit. The Townsend Hotel ranks as one of the city's most popular, and its elegant ballrooms and dining spaces make the hotel a good choice for a wedding reception or post-wedding brunch. The Inn at St. John's in Plymouth has earned kudos as The Knot's "Best of Weddings" destinations with its polished marble floors, five-star dining and beautiful golf courses. There's even a European-style, Roman Catholic chapel near the hotel. In nearby Birmingham, the Daxton Hotel offers elegant, contemporary design in a setting decorated with one-of-a-kind artworks. Looking for something a little more unusual? Stage your special day on the ball diamond at Comerica Park; on the historic grounds of Greenfield Village; or in the elegant gardens at historic Meadow Brook Hall.
 
Weddings on the Beach…
Grand Haven is synonymous with the beach, and its Lake Michigan shore is a popular place for weddings. Head to Grand Haven State Park for a beachy wedding, the bride and groom barefoot in the sand, the brilliant red Grand Haven Lighthouse in the background and, in the evening, an unforgettable rainbow-sherbet sunset. At Drummond Island Resort, couples can recite their vows on the largest freshwater island in the U.S., overlooking Lake Huron, and enjoy a reception afterward in a refined Northwoods lodge. Elegant beachside weddings are commonplace at the Inn at Bay Harbor. Located near Petoskey, the inn sits on Lake Michigan's Little Traverse Bay and provides reception options ranging from casual lawn seating to sophisticated ballroom dining. A bonus for Michigan beach weddings? You're likely to score a beautiful lighthouse as a backdrop!
 
…And Weddings on a Boat
It's only natural to consider a boat wedding in Michigan, which is home to more than 1 million registered boat owners. The Star Line Mackinac Island Ferry ranks as one of the state's most popular, and can include an unforgettable cruise beneath the Mackinac Bridge en route to a Mackinac Island honeymoon. Luxury, boat-themed weddings take place in Detroit each summer on Lake Saint Clair and on the Detroit River. Facility and boat rentals can be found at Infinity and Ovation Yacht Charters and the Detroit Yacht Club, one of the oldest and most refined yacht clubs in the nation. In Bay City, weddings can be organized aboard the stately tall ships Appledore and Celebration.
 
Vows in the Vineyard
Among Michigan's favorite wedding settings are its vineyards. Tidy rows of vines line rolling hillsides, and graceful tasting rooms convert easily to reception areas—with plenty of opportunities to toast the new couple. Rooster Ridge Vineyards in New Era can accommodate as many as 1,000 wedding guests at a venue that includes a tree-lined wedding aisle and reception service surrounded by grapevines. Aurora Cellars Estate in Lake Leelanau organizes outdoor ceremonies beneath a graceful willow tree, surrounded by hundreds of grapevines, and its reception tent glows after dark with fairy lights. Tabor Hill's wedding space also lies surrounded by rows of vineyards leading over the rolling hills in southwest Michigan, and a glass-enclosed outdoor Estate Tent means you won't have to leave the vineyard if the weather doesn't cooperate. The winery's award-winning restaurant marks the perfect place for a memorable rehearsal dinner, reception or bridal showers, too.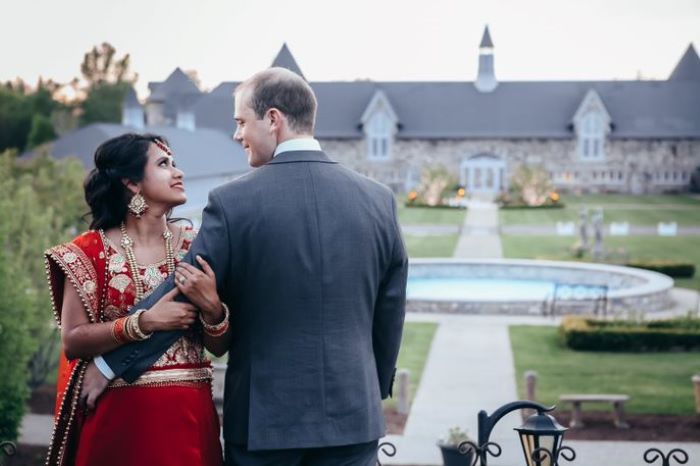 Wedding Down on the Farm
With their rustic charm, country character and scenic landscapes, many of Michigan's barns have been renovated as perfect wedding venues. Head to Orchard View at Jacob's Farm in Traverse City for a charming wedding. Exchange vows in a rustic red barn, surrounded by rows of beautiful fruit trees. You can even arrange to have the wedding party delivered by tractor! Etre Farms in St. Joseph promises one of the most elegant barns you will ever see. A pristine white interior sets the stage for a storybook wedding, while outdoors you're only minutes away from wedding photographs on the Lake Michigan beach. One of Michigan's most spectacular farm settings is Castle Farms in Charlevoix. Built in 1918 by the President of Sears, Roebuck, and Co. as a model dairy farm, the century-old stone buildings include fairytale turrets, beautifully manicured gardens and gracefully curving bridges leading over Loeb Creek.
 
Charming Chapels
If planning your wedding in a traditional chapel setting is your preference, check out Mackinac Island's Little Stone Church. The Congregational Church was built of local fieldstone in 1904, includes a polished wood and stained glass interior, and has been serving as a wedding destination and place of worship for more than a century. The First Congregational Church of Saugatuck was built in this Lake Michigan Community in 1860. The charming historic building sits near some of the most memorable bars and restaurants in town, perfect for celebrating your special event. Celebrations Wedding Chapel, located near Jackson, offers a vintage look to a wedding ceremony. The Victorian chapel was built in 1906 and features fine red brickwork, stained glass windows, antique furnishings and traditional oak pews.
---