Camping is Good for the Body, Soul and Mind
Camping is not only good for the soul, it has physical benefits too! According to the Environmental Protection Agency (EPA), Americans spend up to 90 percent of time inside with poor air quality and are bombarded with multiple digital distractions which wreak havoc on our health.
Increased amounts of fresh air and vitamin D production derived from sunlight exposure and the subsequent increase of serotonin, otherwise known as the "happy chemical," are the main physical advantages campers experience after spending a few days unplugged from technology and plugged into the great outdoors.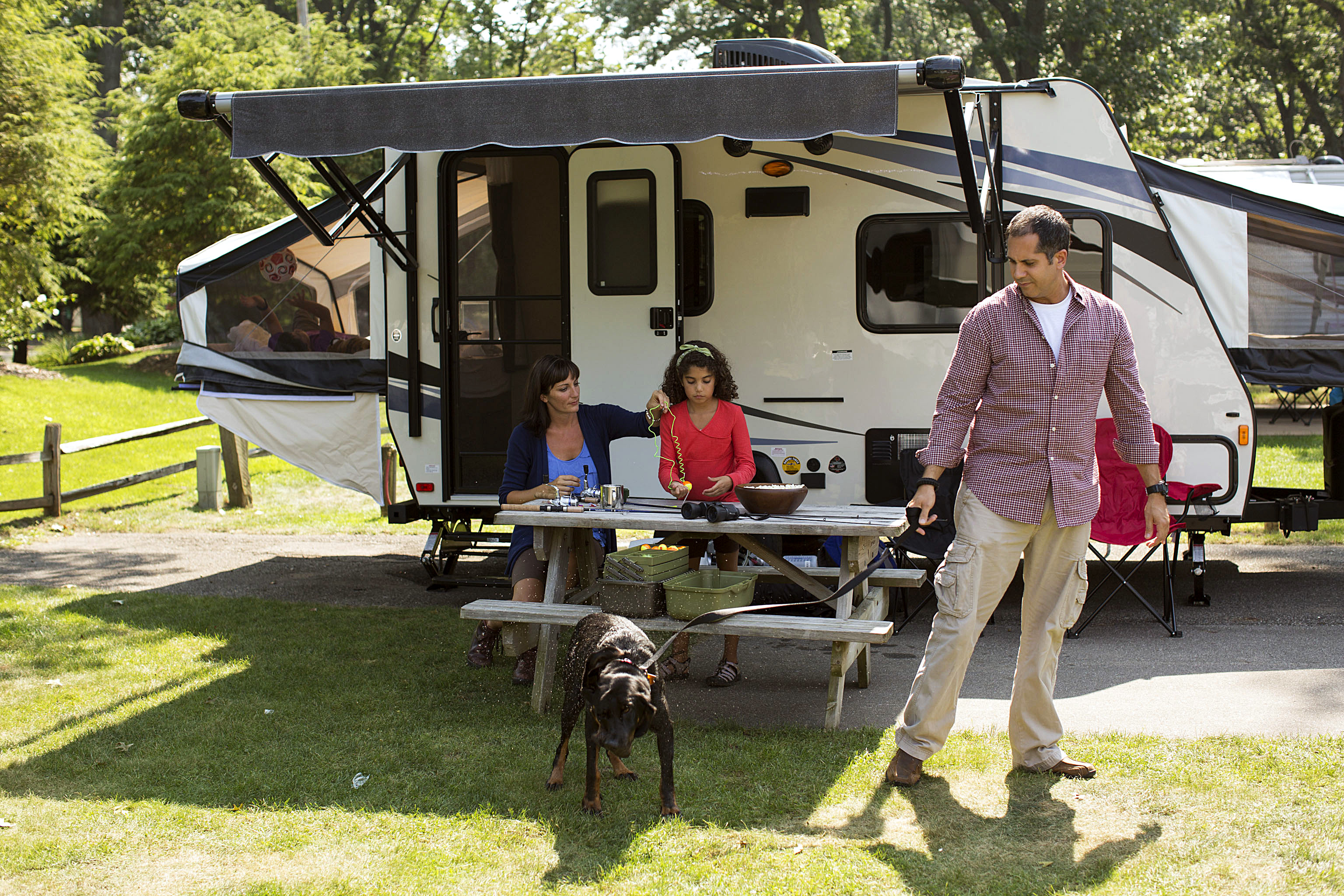 Campers tend to eat healthier--hot dogs not withstanding--and participate in more outdoor calorie-burning activities like hiking and biking and enjoy deeper sleep, which all contribute to the overall healthy aspects associated with camping.
If getting healthier continues to be a resolution for you and your family, consider camping. Find out more about places to park an RV at an upcoming MARVAC RV & Camping Show:
42nd Annual Flint RV & Camping Show
Now thru March 17, 2019, at the Dort Federal Credit Union Event Center
27th Annual Northwest Michigan RV & Camping Show
March 22-24, 2019, at the Grand Traverse County Civic Center
30th Annual Fall Detroit RV & Camping Show
October 2-6, 2019, Suburban Collection Showplace in Novi
For more details on camping or about any of the RV & Camping Shows, visit
Michigan Association of Recreation Vehicles and Campgrounds (MARVAC).