Go On A Michigan Coffee Adventure In The Great Lakes Bay Region
 
Independent Michigan coffee shops are popping up everywhere, and the Great Lakes Bay region around Saginaw Bay is no exception. Looking to go on a Michigan coffee adventure with some nature mixed in? Guest blogger and coffee-lover Aaron Cruz from Coffee Ann Arbor gives his recommendations for an adventure to take around the Great Lakes Bay.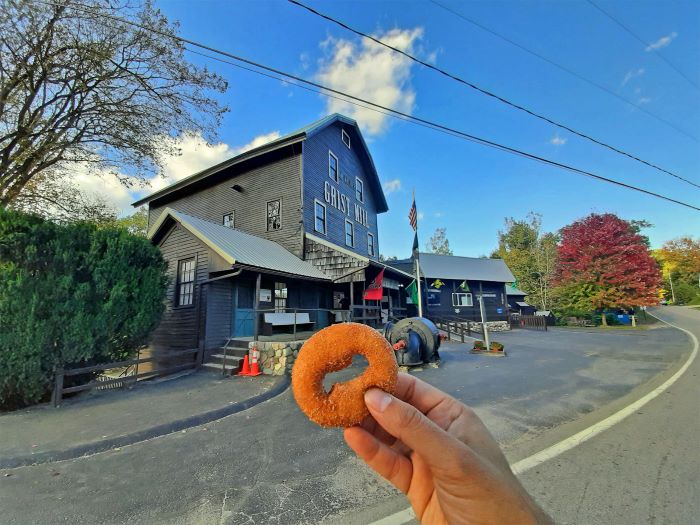 Coming in from the south, you will need some morning fuel. Grab a bag of freshly made, cinnamon-sugar doughnuts at Parshallville Cider Mill near Fenton. It's a Michigan historic site in the village of Parshallville that has been open since 1869, and is one of the last Michigan water-powered mills. To wash your doughnut down, continue north and secure a Bourbon Caramel Latte at the vintage and chandelier-lit Café Rhema in Downtown Flint. With seasonal food and drink in-hand, it's time to continue your caffeinated Michigan road trip into the Great Lakes Bay region.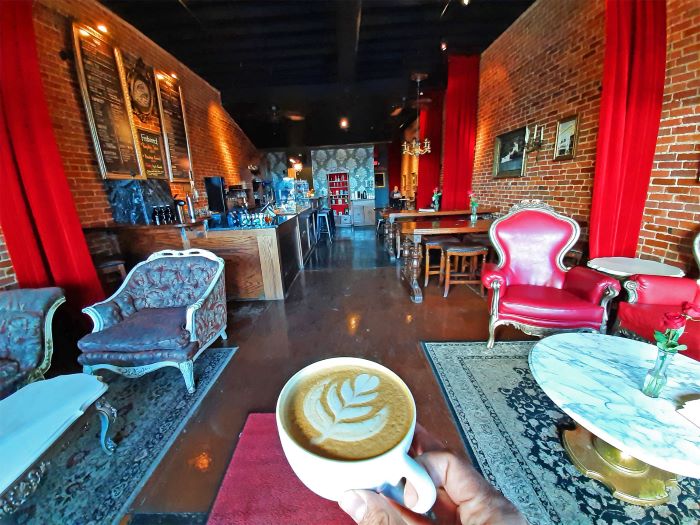 As you enter town, head towards Old Town Saginaw and the long-standing Red Eye Coffeehouse. Sit outside the eclectic and old-school looking shop as you people watch and enjoy an iced mocha.
Next, head over to SVRC Marketplace in the heart of the city, a business incubator space with several boutiques and restaurants. Grab an espresso drink from City Café to walk the marketplace with. You can tell they know their drinks with their beautiful presentation. Make sure you venture outside for some fruits and vegetables at the Saginaw Farmer's Market.
Don't go too far once you've sipped your latte though. In the next booth is Egyptian Koshery and an authentic Turkish coffee experience. Watch as they make it right in front of you, telling its backstory. You will be hopping after the sweet, yet very strong brew. If you like authentic Egyptian dining experience they have a stand-alone restaurant in Midland.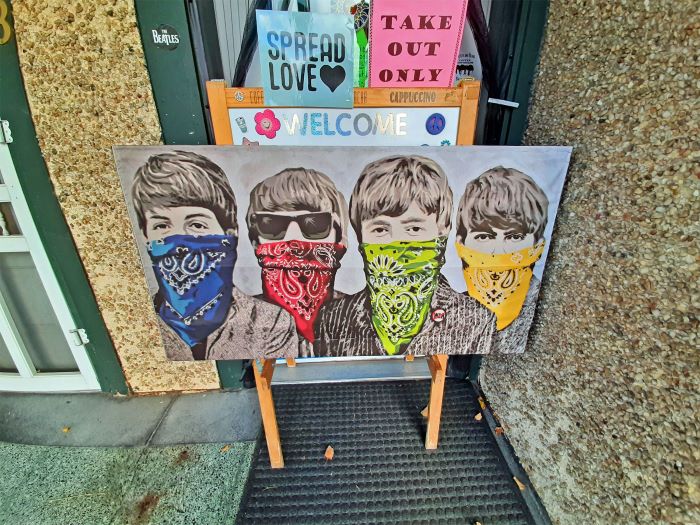 After the short trek north, take a break from coffee in the heart of town and grab a fresh apple cider from the themed Beatles and Beans Coffee Emporium. All Beatles, all the time! Grab a selfie with the band. Note: They are cash only. Take your cider and walk the banks of the Saginaw River at Wenonah Park. Drive across the river to Veterans Memorial Park to see some good Bay City views.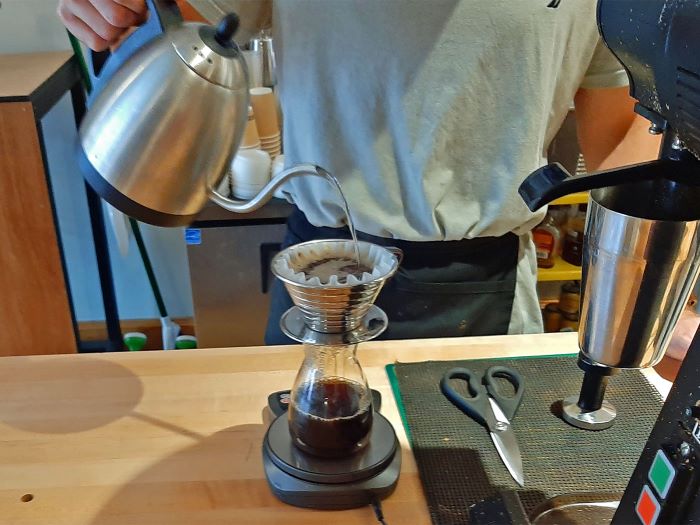 Just a few blocks away, visit the award-winning Michigan coffee shop known to many, Populace Coffee. You may have seen their beans before, as many shops carry them. Truly experience those beans by watching the baristas make an Ethiopian pour over coffee inside their open floor-plan, flagship shop. Take a photo of the larger than life tiled menu. Populace also has shops in Detroit and Petoskey.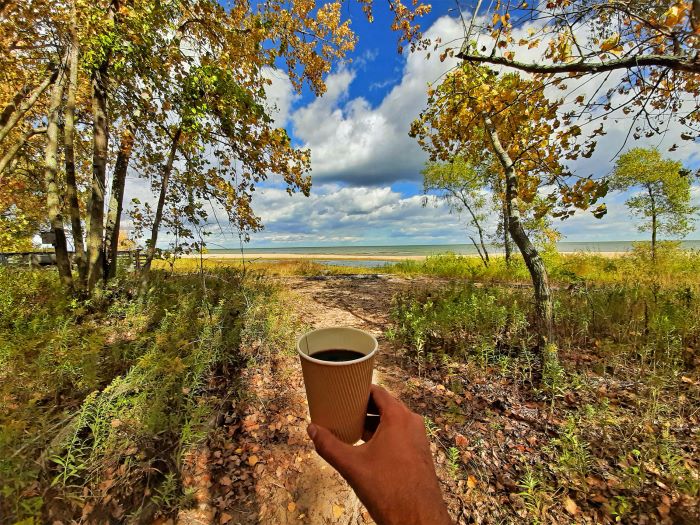 Are you properly caffeinated and ready to dive into nature? Take your brew and make the short, fifteen-minute drive north to Bay City State Park. You've reached Saginaw Bay! Walk the boardwalk trail to the beach that lines this expansive body of water. Within the park you will find Tobico Marsh, a large freshwater and coastal wetland. Take a few minutes to do some bird watching. If you are here in autumn, the colorful scenes are hard to beat.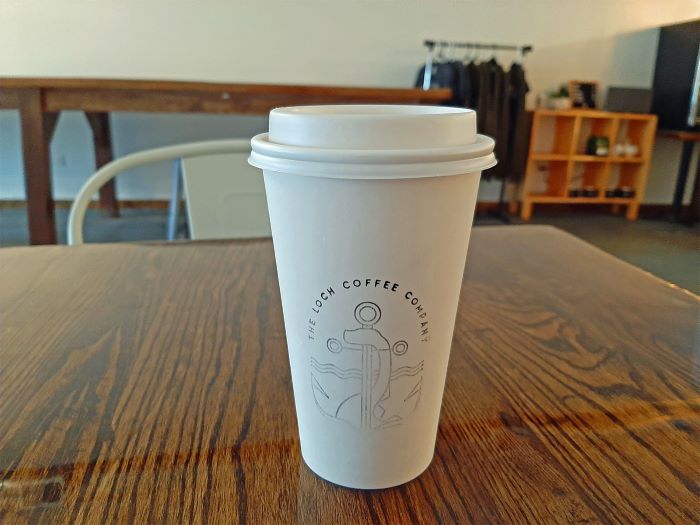 You've made it to the last town of the road trip! Twenty minutes west in the city of beautiful churches, grab some brew at The Loch Coffee Company in the Downtown District. Tip: Go all seasonal. Secure a Pumpkin Spice Latte and a waffle featuring in-house made caramel, graham crackers, pumpkin spice whipped cream and Michigan-made maple syrup up-top. You will need to be fueled up for the expansive Dow Gardens.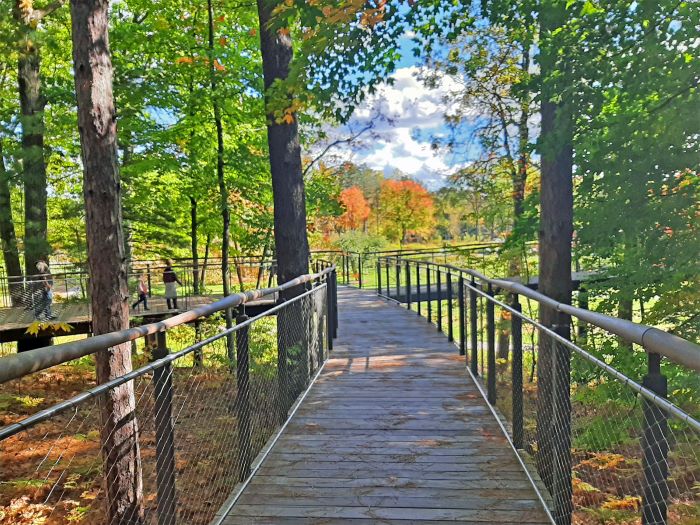 Sign-up ahead of time to visit the award-winning botanical gardens for a nominal fee. Walk a mile or so through the various gardens to get to the longest canopy walk in the country—which is also ADA accessible—and the 54-acre Whiting Forest. Talk about nature and autumn views. The canopy walk is forty feet off the ground! Are you brave enough to travel to the end of the clear glass overlook? There is a lot of fun for kids on the canopy and down below in the playground. Oh yeah, there is a café with coffee on-site.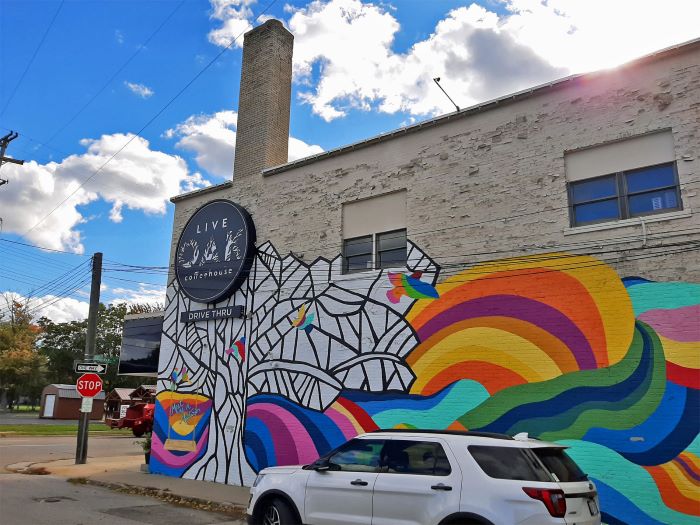 Grab one last coffee for the road home at Live Oak Coffeehouse in the Midtown District. Enjoy the chic and stylish space, a place crafted for dreamers and doers. A pour over coffee with fresh beans roasted in-house is the way to go. Secure some beans for home too. A perfect way to end this Michigan coffee adventure is grabbing a selfie in front of the large, colorful mural on the side of the building. They also have a location in Bay City.
About the Author: Aaron Cruz is a long time resident of The Mitten. When not out on the open road, he's probably drinking coffee somewhere. He loves exploring independent coffee shops, taking photos and road trips. He is the founder of Coffee Ann Arbor, with the goal of helping to show off the college town areas thriving coffee scene. You also can find him on Instagram, Twitter and on his travel blog.
---