Things to Do in Ann Arbor: The Ultimate Pure Michigan Guide
Ann Arbor is a true Michigan gem. From its eclectic shopping scene to iconic Michigan Stadium, you're sure to find adventure and interest no matter what you do.
Margaret Wyzlic, Communications Director at Destination Ann Arbor, gives her recommendations on her favorite fun things to do and see in the Ann Arbor area.
If you don't know about them, odds are, you'd probably walked right by these tiny doors, located throughout downtown Ann Arbor in various storefronts, cafes and galleries. Although going on a 'fairy door hunt' in Ann Arbor is a perfect activity for kids, I've seen adults just as excited to discover them. 
The Ann Arbor Farmers Market is open from 7 a.m. - 3 p.m. on Saturdays and Wednesdays (May-December), and 8 a.m. - 3 p.m. on Saturdays (January - April). If you're headed to a University of Michigan game or are just strolling the iconic downtown, I'd advise that you plan a grab-and-go breakfast at the market. I always get a coffee from RoosRoast, apple donuts from Kapnick Orchards, or an olive twist from Mill Pond Bread.
3. Check Out Year-Round Unique Events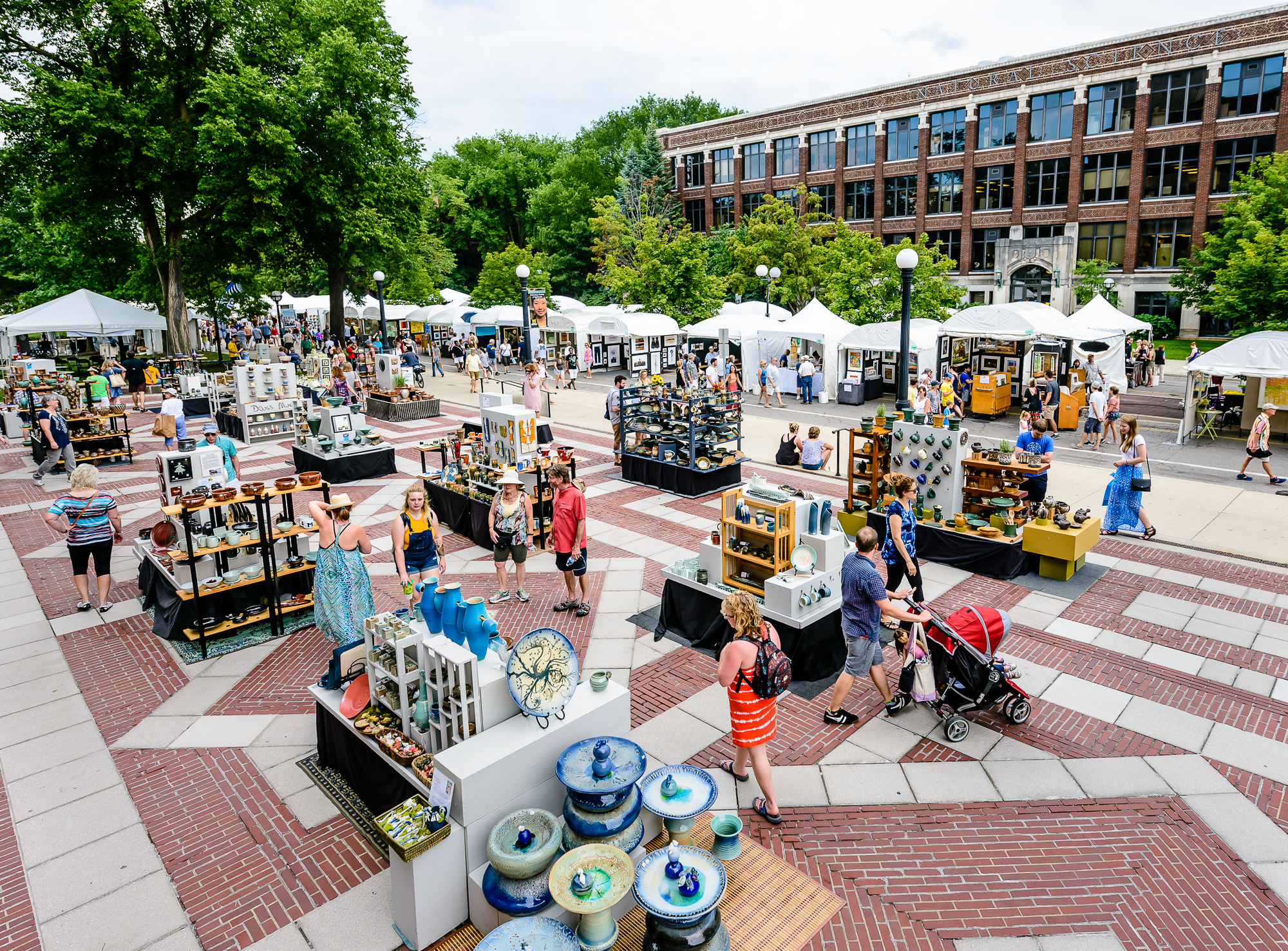 In the Ann Arbor area, there are celebrations of art, theater, athletics, music, academics, history and more, year-round. Whatever your passions, your pursuits or your pastimes - the Ann Arbor area is full of world-class events that celebrate life and culture in our beautiful city. Check out the Ann Arbor events page to view them all – including our famous Art Fair, Summer Festival and more.
If you're looking to get out on the water, a tour down the Huron River via kayak, canoe or paddleboard is the adventure for you. The Huron River is a calm waterway with a few riffles and sections of drops and pools fun for both beginners and watersports enthusiasts. Argo and Gallup Park Canoe Liveries are open every day from 10 a.m. – 7 p.m. through the last week in October and the river makes for a beautiful scene when surrounded by snowy banks in the winter.
For those looking to explore Ann Arbor fall color on foot – especially during the fall – I have a few favorite places to go: 1) Nichols Arboretum (aka 'The Arb' to locals) on U-M's campus 2) Gallup Park 3) Scio Woods Preserve 4) Hudson Mills Metropark in Dexter (5) Waterloo Recreation Area in Chelsea. These locations offer breathtaking views during every month of the year, whether it be flowers blooming in spring or fantastic sheets of ice in the winter. Bring your camera!
6. Tour University of Michigan's Campus
I absolutely love exploring the U-M's beautiful campus. If you have time while you're here, stop into the U-M Museum of Art (free, open Mon. – Sat.) or the Kelsey Museum of Archaeology (free, open Tues. - Sun.). If you're looking for an abbreviated tour, central campus is a good place to start. You can easily see Hill Auditorium, The Michigan Union, Angell Hall, Burton Tower, 'The Diag', the West Hall Arch, the Clements Library and more in about a half hour. If nothing else, you absolutely must go to the 'Law Quad' and peek into the Law Library. You won't be disappointed.
7. Take a Brew Tour 
There are numerous unique breweries in the Ann Arbor Area. Corner Brewery in Ypsilanti always carries my favorite beer (ABC's Phat Abbot Trippel), Wolverine State Brewing Company's Tap Room is a favorite local hang out, and Original Gravity in Milan is a hidden hoppy gem. Honestly, they're all amazing. Arbor Brewing Company, Grizzly Peak, Jolly Pumpkin and Blue Tractor are all within walking distance from each other downtown. Check out Michigan's expansive craft beer scene for more brewery ideas and tours.
8. Catch a Game at the Big House or Crisler Center 
There are plenty of places that are great for game-watching fun, but maybe none as iconic as the University of Michigan Football Stadium, more commonly referred to as the Big House. Attending an event at the largest college football stadium in North America or the nearby Crisler Center should be on every Ann Arbor visitor's bucket list. If you'd like to watch a game or event from the comfort of a restaurant, I recommend Haymaker, Fraser's Pub or Conor O'Neill's. Aubree's in Ypsilanti is a great spot too. Make sure to get there early to claim your spot!
9. Eat Delicious Food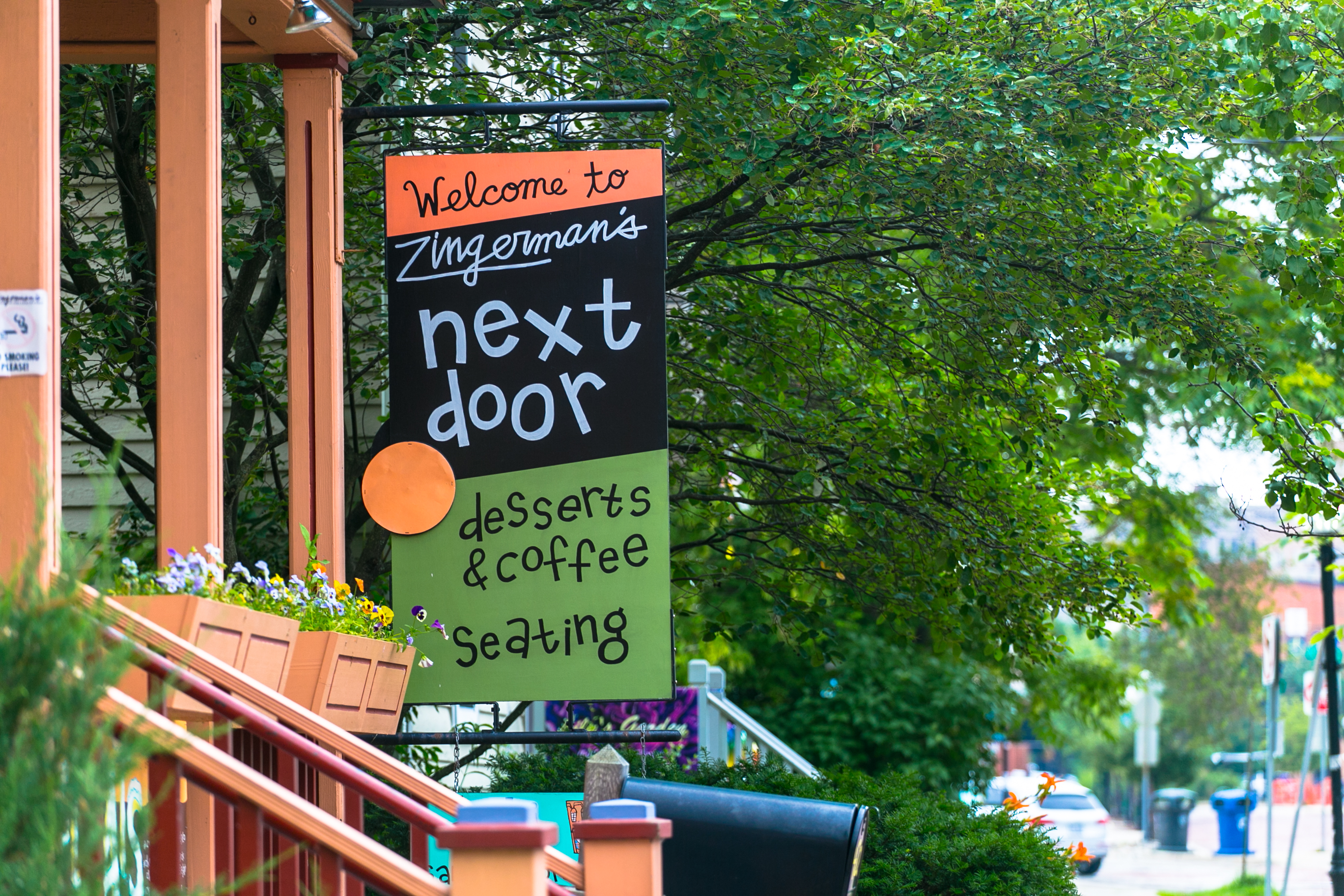 Everyone ALWAYS asks me where to eat in Ann Arbor. I never have a straight answer, mostly because there's way too much to choose from, and I have way too many favorites. Here's my short list: the falafel wrap at Pita Kabob. The TLT at Seva. The Chicken Tortilla Soup at Le Dog. The salmon burger at Monahan's. A slice of veggie pie at NY Pizza Depot. The #24 at Amer's Deli. And whenever I go to Ayse's Turkish Cafe, I always let her choose (because I can't). 
About the Author: Margaret Wyzlic, Communications Director at Destination Ann Arbor. Be sure to follow 'Destination Ann Arbor' on Twitter at @AnnArbor and hashtag your visit with #DestinationAnnArbor.