Local's Guide to West Michigan Restaurants
West Michigan is home to no shortage of delicious eateries, so I am sharing a few favorites and splitting it up into breakfast, lunch, dinner, drinks and dessert. I hope this inspires you to eat and drink your way through this beautiful region of our state while supporting local. Bon Appétit!
BREAKFAST/BRUNCH
There's no shortage of places to explore for your breakfast adventures. From the sophistication of the JW Marriott, to a well-loved neighborhood spot nestled on 8th Street in Holland, options are endless for your first meal of the day.
Margaux – Grand Rapids
One of my favorite places for brunch. From the ambiance to the service, it makes brunch an experience. You can order off the menu or enjoy their breakfast buffet complete with omelets and crepes made to order.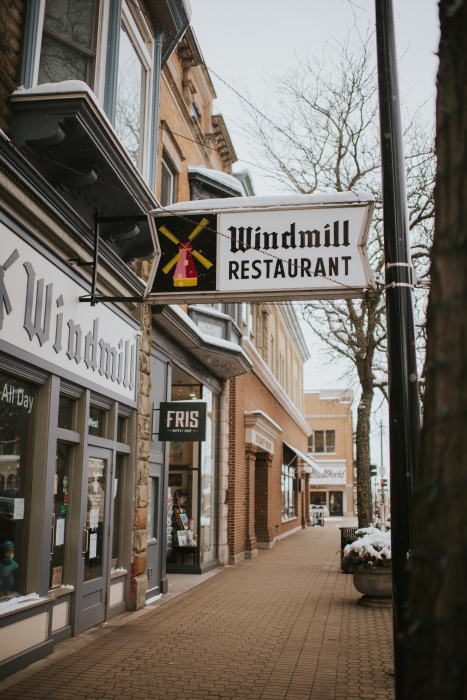 A breakfast establishment since the 1940s, Windmill is an icon in downtown Holland. Known for their expansive menu of breakfast favorites, they're sure to serve up delicious food with a side of happy nostalgia.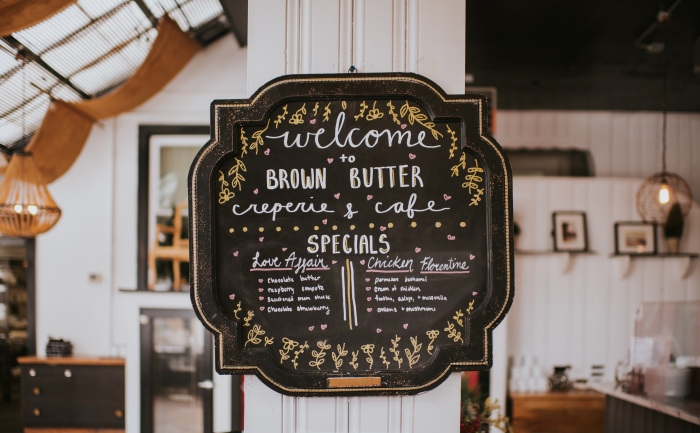 You will find Brown Butter in one of the quaintest buildings in the Eastown neighborhood. The entirety of their menu is made from scratch and swings from savory to decadent. A few favorites? Blueberry Goat, Tuscan, and the Paris Waffle.
Village Baker – Spring Lake and Muskegon (seasonally)
Stuffed French Toast, Benedicts, and unique omelettes are just a few of the breakfast items you will find on the Village Baker menu. Before you leave, make a pit stop in their bakery for a fresh treat to save for later (like their famous soft pretzels).
Ready for more?  The Biscuit (Holland), Morning Star Cafe (Grand Haven) Terra Bagels (Grand Rapids), Good Earth Cafe (Holland), Malamiah Juice Bar (Grand Rapids)
LUNCH
Midday break? Catching up with a friend? Business meeting? Weekend day date? Lunch wears lots of hats for us, and thankfully, West Michigan offers up lots of options.
Farmhouse has quickly become a destination for locals and visitors alike. They offer fresh sandwiches, baked goods, salads, soup, and a small market with various products to complete your picnic (many Michigan-made). If you are looking for gluten-free or vegan options, this is a fantastic option.
This is one of my favorite spots to grab a lunch when spending the day in downtown Holland. Seventy Six has a little something for everyone on their menu from great standards like the Nashville hot chicken sandwich or a burger, as well as fun starters like Lobster Rangoons and Goat Cheese queso.
With two locations to serve you (bakery and cafe), Field and Fire is a must-have for any breakfast list. At the heart of their offerings is a wood fire oven bakery that produces a wide variety of bread and pastry items. They focus on sourcing as many ingredients as possible from the community creating a seasonal, locally driven menu.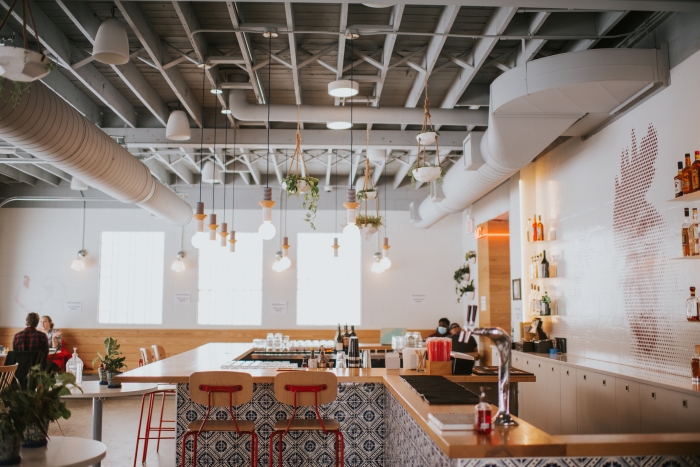 Nashville hot chicken anyone? Juicy chicken paired with picnic-friendly sides have made Hancock a favorite in GR. You control the level of spice (even if that level is zero) for a dining experience that will leave you wondering if you should come back for dinner.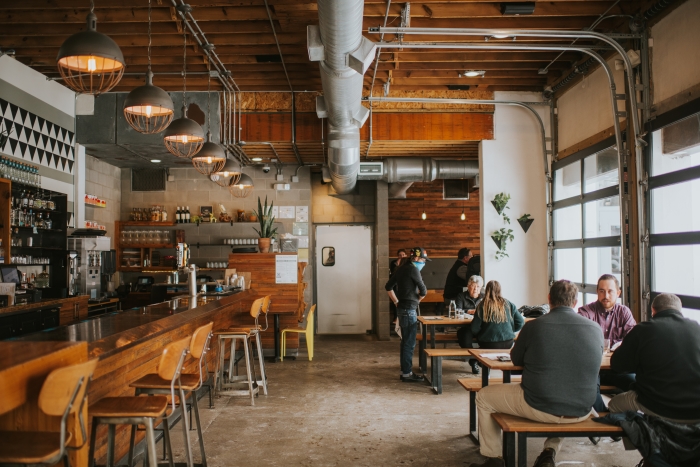 Sister-restaurant, and lunch staple, Donkey is known for their flavorful tacos and margaritas. A few menu items you won't want to miss out on: Taco de Bruselas, fresh guacamole, and if it's not a margarita kind of lunch, their Agua Fresca is always a winner.
Ready for more? Electric Cheetah (Grand Rapids), Pind Indian Cuisine (Grand Rapids), Toasted Pickle (Grand Haven).
DINNER
The experience of dinner holds a special place in any foodie's heart. The perfectly paired glass of wine, charcuterie board to start the party, locally sourced ingredients coming together to make the perfect entree...
Reserve – Grand Rapids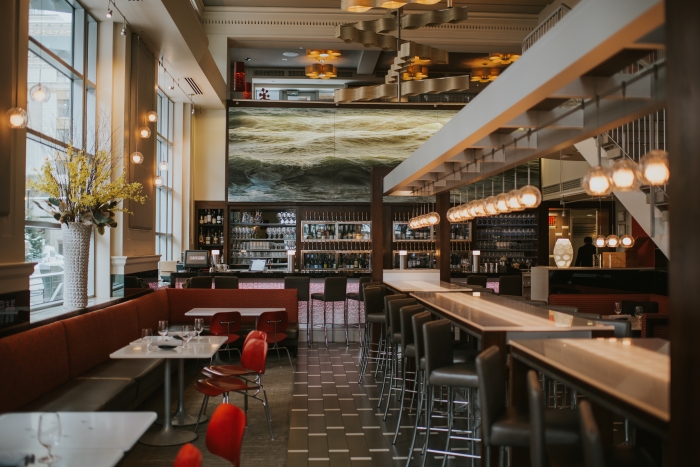 One of my favorite places on earth is sitting at Reserve with a glass of wine in hand. From inventive, seasonal entrees to plates of comfort food that keeps you coming back, they always achieve the perfect balance of elevated and approachability. Add in the kind of staff that will remember your name and last wine choice when you dine with them and you have a culinary experience that checks every box. 
50-mile radius. That is the focus for Salt of the Earth when they are sourcing the ingredients to go into their food. Their menu changes with the seasons in the best way and always provides a hyper-local meal. Make sure to save room for dessert, their Wood Fire Toasted S'More is pure decadence.
With a focus on French cuisine and chops, Mertens Prime has become a destination. The building is a former hotel from 1914 that still exudes elegance in a modern setting. Complete with a cafe during the day and a rooftop for cocktails and small plates, Mertens is the perfect place for a date or gathering with friends while soaking in the Grand Rapids skyline.
Hands down my favorite place to get tacos along the lakeshore. Their name speaks for itself: Taco + Bar (I like when places get to the point). A few musts: classic marg, guacamole, chicharrones, and the cauliflower taco.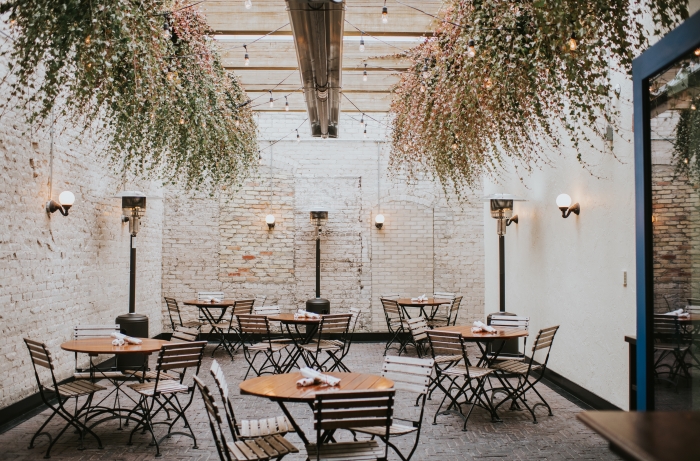 The team at Butchers can often be seen donning their standard t-shirt which states: Meat. Whiskey. While the tagline is straight to the point, they do both extremely well. The toughest part is choosing which dish as I have never had a miss there. After your meal, make sure to let your server know you would like to add a "Beers for the Kitchen" to your order. After your meal, it will be the least you can do.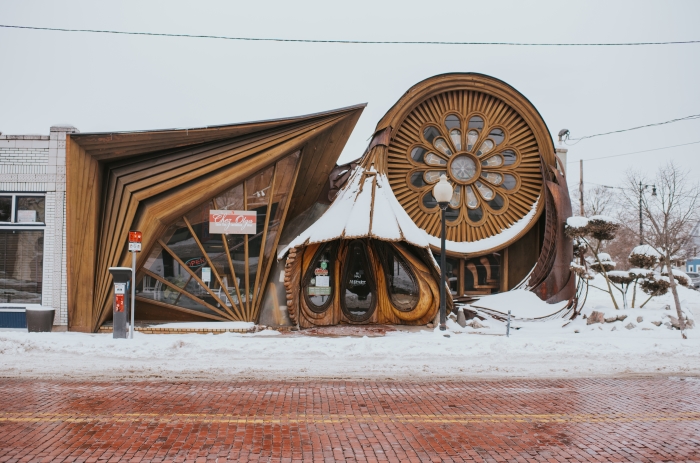 Chez Olga is a neighborhood favorite in Eastown. A mother-daughter duo serves up authentic Caribbean cuisine straight from their Haitian roots. Fan-favorite dishes you need to try: Jerk Chicken, Seafood Gumbo, and Chez Olga Shrimp. Prepare for flavorful bites with a healthy dose of spice (you control the heat level).
Ready for more? Everyday People (Douglas), Irie Kitchen (Grand Rapids), Luna (Grand Rapids).
DESSERT/DRINKS
From lounges to beer gardens, pubs to speakeasies, dives to wine bars; drinks hold a significant place in any dining scene. While there are many artisans throughout the area, I wanted to narrow down the list to a few of the most unique experiences with the tastiest libations.
GR Noir – Grand Rapids
Fairly new to the scene in Grand Rapids, GR Noir is a wine and jazz bar. You will immediately relax as you take in the sounds of smooth jazz while sipping on a glass of wine. Want to take the fun home with you? You can join their wine club with curated selections by their co-founder and Somm.
For a unique craft cocktail experience, Obstacle is a must-stop if you're out for drinks. Located at the edge of Holland's iconic downtown area, it's all things cozy, modern, and sophisticated. If you go, make sure to check out the house rules like "First date? No texting, no nachos."
Easily one of my favorite locations in Muskegon. The historic building will draw you in, the cocktails will make you stay. Their expansive bar is the centerpiece of the entire place serving up drinks mixed to perfection with their own house spirits. Hungry? Try one of their pizzas or pretzels straight out of the wood fire oven.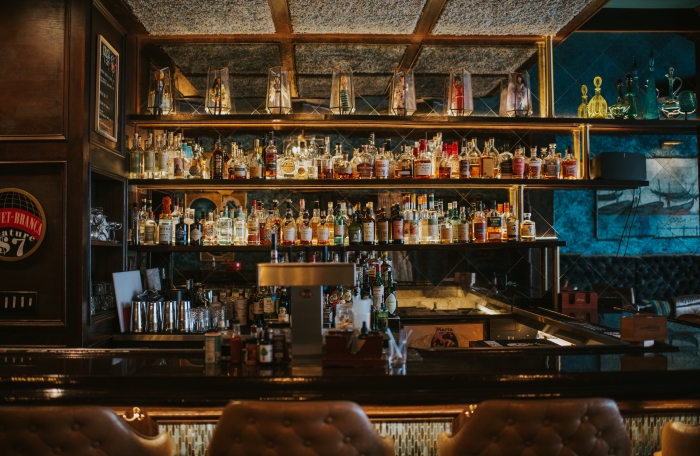 When you step into this space, you feel like you have been transported to a different location; a hip lounge (minus anything pretentious, plus really delicious drinks). While the list of handcrafted cocktails will make ordering a tough task you can't go wrong with any of their inventive combinations.
IDC – Grand Rapids
A speakeasy that sends out a special code for entry to their patrons? Upon opening last year, IDC quickly made a splash as a unique place to enjoy a drink. Enjoy the fire while taking in the view of Monroe Center and Rosa Parks Circle.
Ready for more? Sovengard (Grand Rapids), Odd Side Ales (Grand Haven), Butch's Dry Dock (Holland), Eastern Kille Distillery (Grand Rapids).
Thank you for coming with me on a breakfast, lunch, dinner, and drinks tour of West Michigan. While I hope this list provides you with a jumping-off point, it simply scratches the surface for all that these communities have to offer.
About the Author
Ashley is a Marketing Consultant and Lifestyle Blogger based in Grand Rapids. When she isn't writing or snapping photos, you can find her spending time with her husband and sweet pup, cheering on her favorite sports teams, jamming to Hamilton, and soaking up everything this beautiful state has to offer. Follow along: sincerelyashley.com and @ashleywierenga.