Unwind at These 15 Southwest Michigan Wineries This Season
West Michigan has quickly become a juggernaut in the wine world, with Lake Michigan granting the region more temperate seasons and allowing vineyards to flourish.
 
There's a diverse group of winemakers in the area, each creating and showcasing a wide variety of flavors. In Michigan's Southwest region, you'll find classic tastes, new innovations, bold fruit wines, the oldest winery in the state and much more. Many southwest Michigan wineries offer tours, events, and tastings, enabling you to get the most out of each glass. If you're new to the world of wine, plan a trip to a winery for a tasting tour for exposure to a wide variety of different wine styles.
 
We'd be amiss if we didn't first mention The Lake Michigan Shore Wine Trail, a unique collection of twenty-one distinct wineries and vineyards spanning from New Buffalo to Holland in southwest Michigan. The area along the trail is the historic cradle of Michigan's wine culture with commercial vineyards dating back to 1867, and hold ninety percent of Michigan's vineyards. The "Lake Effect", provided by the proximity to Lake Michigan, gives these wineries the longer and warmer growing seasons, and nutrient rich soil for growing wine grapes. It's not just the delicious wines that draw visitors to tour this trail. The beachtowns where these wineries are located, including South Haven and St. Joseph, are popular for their charming shops and breathtaking sunsets on Lake Michigan. After you've sipped your way along the Lake Michigan Shore Wine Trail, use this list below to plan your own southwest Michigan wine tours. Cheers!
While they may be best known for their bakery and restaurant, Crane's Pie Pantry, Restaurant & Winery in Fennville sports a robust winery creating both wines and ciders on their fifth-generation family-owned land. Crane's Winery was established with the goal of bringing only high-quality wine and cider to you, with small batch expertise and artistry.
 
Virtue Cider is a craft cider company launched in 2011 in Fennville, Michigan, by Gregory Hall, former brewmaster at Goose Island, and co-founder Stephen Schmakel. Their mission is to make proper farmhouse ciders from fresh heirloom apples and employ traditional farmhouse production methods that include native and secondary fermentation, use of wild yeasts, and an expansive oak barrel-aging program. They partner with local family farms by purchasing the highest quality apples for our ciders. Stop by to tour their two traditional cider houses to see how they make their ciders. Sample ciders straight from the source, or take home some bottles for yourself from the Bottle Shop. Virtue Cider also has a working farm that includes expansive gardens, an herb and vegetable farm, greenhouse, heirloom Gloucestershire Old Spot pigs, chickens, and more.
Cogdal Vineyards in South Haven applies their superb winemaking skills to both estate grown and selectively-sourced grapes to create their outstanding, small batch wines. They even have live music, wine dinners, and events, giving you more reasons to stop by for a taste.
 
McIntosh Apple Orchards & Winery in South Haven has a wonderful selection of wines that are made and bottled on the property. A selection of premium fruit wines help to round out their selection. They invite you to come to the winery and taste their wines, enjoying them in the beautiful surroundings of the orchards. Gather with friends and family and let these wines find a special place in your cellar or home.
 
In the pure French tradition of a winemaker in Bordeaux, the Henderson Castle in Kalamazoo is proud to announce the completion of their wine cave. This beautiful underground room is cut into the hill near the castle, connecting to the remains of the old tunnel. The wine cave is complemented by a large patio and sky deck with a lovely view of the orchard and vineyard where they grow the organic fruit used in their wine and jams. They're proud to feature six varieties of wine, each made with the grapes from Fenn Valley. Tastings are held daily by appointment, and for a royal experience, their Wine Connoisseurs Package includes a Behind the Scenes Architectural Tour, a wine tasting flight sampling all six of the Henderson Castle wines, a delicious Antipasti Cheese Plate for two, a Henderson Castle wine glass, and your choice of a bottle of Henderson Castle Red Blend or Henderson Castle Riesling to take home.
 
Lawton Ridge Winery has been growing their wine grapes at their vineyard in Lawton, Michigan since 1974, and opened a production facility and tasting room on Stadium Drive in Kalamazoo in 2008. All of the wine they produce comes from grapes grown either in their vineyard or in neighboring vineyards in the Lake Michigan Shore AVA (American Viticultural Area). While Lawton Ridge makes a variety of wines, they strive for well balanced, food-friendly wines ranging from elegant, dry reds to dessert wines, many of which are award-winning.
 
St. Julian in Paw Paw is the state's oldest, continually-operating winery, and they were recently awarded seven Double Gold and seven Gold Medals, as well as the 2017 Most Gold Medals trophy during the 30th Annual International Wine Judging competition. Try some of their awarding-winning wines at their tasting room when you stop by.
 
12 Corners Vineyards in Benton Harbor was started by a small group of friends who grew up in Michigan and recognized the uniqueness of a site just four miles off Michigan's famed "Gold Coast." With an 115-acre estate planted with both vinifera and hybrid grapes, they create a variety of wines, including Riesling, Cabernet Franc, Merlot, Chardonnay, and Traminette. They offer live music all summer long, filling the air with sweet tunes as you enjoy your wine tasting.
 
Vineyard 2121 in Benton Harbor began with a shared passion between husband and wife, Jeffrey and Deborah Pallas, and their love of quality wine. They strive to create a destination getaway that will invite you to a relaxing day, encourage a delicious wine tasting, or even welcome you to plan your next exciting event. You will find yourself feeling nestled in a quiet and serene destination tucked away with hardwoods and pines lining the property's perimeters. As you reach the southern border, you'll find their charming raspberry farm. The property's three duck ponds create an idyllic setting perfect for an outdoor wedding or event. The setting will bring you in, the atmosphere will keep you there, and the wine will leave you with pure happiness!
 
White Pine Winery in St. Joseph showcases southwest Michigan's finest wines and warmest hospitality. They've recently released their first new wine in several years with the Ladyslipper Blush. This dry rosé is made from Chambourcin grapes, making it the perfect summer sipper. Visit them in St. Joseph to try Ladyslipper Blush and all of their other fantastic wines that they have available.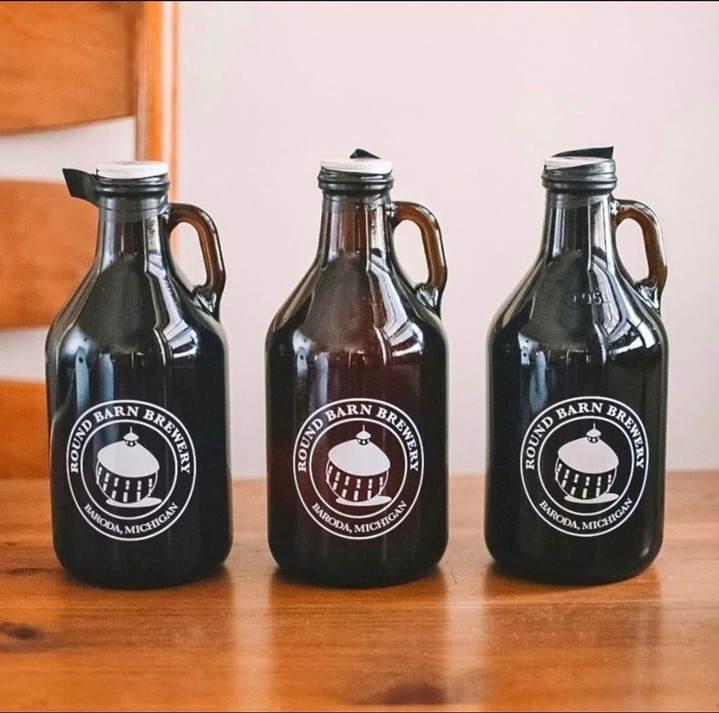 Round Barn in Baroda hosts a Winemaking Camp where you not only learn how wine gets from the grape to the glass, but you actually make wine with your camp partner. Although the camp experience is quite casual, it will cover topics such as vineyard work, the terroir of the Lake Michigan Shore AVA, the art of winemaking and blending, and more. Your camp counselors are Round Barn's own Winemaker and staff, guiding you in crafting two cases of your very own red wine! To break it down, you'll participate in the behind the scenes work, drink a little wine, learn a lot, and have a ton of fun all the while. The camp has you harvesting in October and blending and bottling in May. Classes fill up quickly each year, so check their website and reserve your spot!
 
Visit Dablon Vineyards in Baroda and enjoy estate-grown, small batch wines on their patio overlooking the estate. Sample their newly released 2015 vintage estate dry red wines with varietals including Malbec and Syrah. They host live music on their patio every Friday and Sunday throughout the summer, filling the air with music as you enjoy your wine.
 
Lemon Creek Winery is a name with 160 years of grape and fruit growing experience. Located in Berrien Springs, Lemon Creek Fruit Farm has grown some of the best grapes in Michigan, which are used to create the winery's portfolio of wines. The winery also hosts a variety of events each year, including reserved barrel tastings, festivals, live entertainment, and more.
 
Ever wondered what goes into creating the perfect bottle of vino? Uncover the rich history of Tabor Hill Winery & Restaurant in Buchanan, and explore their modern winemaking facilities with their casual walking tours. Tabor Hill was the first winery in Michigan to specialize in vinifera wines. Vitis vinifera is a common European grape cultivated in many varieties, such as Pinot Noir and Cabernet Sauvignon. Today, the winery produces over 30 different varieties of wine, ranging from the sweetest whites to the driest reds.
 
The Laughing Leaves Winery is located inside of Constantine Brewing Company in Constantine. It's a family-owned and operated brewery located in a historic building built in 1838. The owners spent years lovingly restoring the building, and are proud to be the southernmost brewery in the state. All of the wines are crafted on site in small batches, and made with Michigan fruit from local growers. Available varieties include Frontenac, Moscato, RazzMerry, Seyval Blanc, and more rotating throughout the year.
 
 
About the Author: Courtney Sheffer is the Marketing Director for the West Michigan Tourist Association, and loves getting out and exploring West Michigan. You can find out even more about the many wineries & vineyards located throughout West Michigan at the WMTA Wineries Map.
 
---