Shedding Light on Michigan's Lighthouse Life
Experience lighthouse life during a visit to almost any of Michigan's 129 historic beacons. Most lighthouses offer public tours, and some invite visitors onto the parapet, the platform that wraps around the lantern room. With 3,200 miles of shoreline and one of the nation's most active waterways, it's no wonder that Michigan claims more lighthouses than any other state in the country. For visitors willing to spiral up steep stairs and squeeze through a narrow hatch, panoramic views serve as a reward. Check out the list of featured lights below: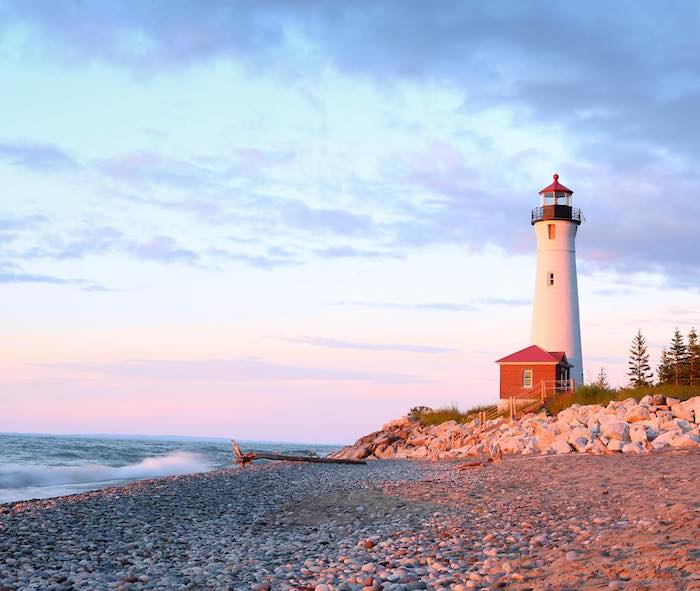 The 45-minute guided tour includes climbs for sweeping looks at Tawas Bay.
See islands and freighter traffic from the top of this 113-foot tower north of Alpena.
Trek 1.5 miles through the state park to climb 130 steps and emerge onto one of the state's tallest beacons for views of the dunes.
At the top of the white tower, watch for a green buoy marking the wreckage of the steamer
Nahant,
now a popular dive site.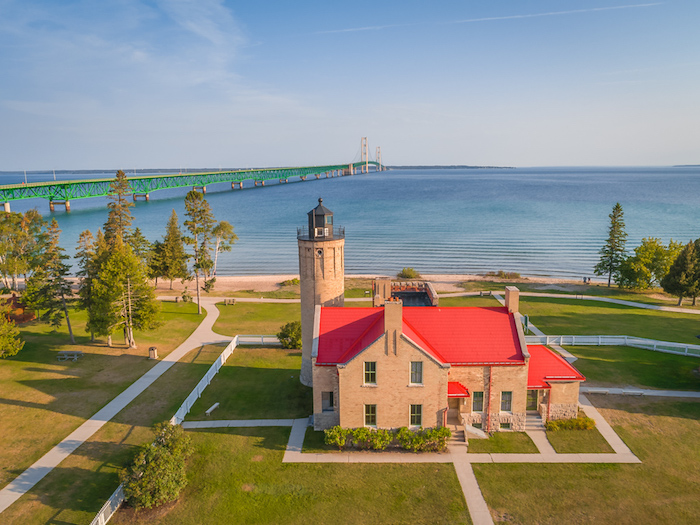 On the Straits of Mackinac, where lakes Huron and Michigan meet, see nearby Mackinac Bridge from this 1889 light.
This historic, bright red light guards a rocky bluff.
Take an 18-mile dirt-road drive to see this still-active light on a deserted sandy beach.
LIGHTHOUSE KEEPERS PROGRAM
Guests greet visitors, provide tours and perform light duties—in exchange for room and board—as part of the
Great Lakes Lighthouse Keepers Association's
Volunteer Keepers Program. Each lighthouse charges fees for applications ($30) and the program ($200 and up). Sessions run from a few days to up to two weeks. About 20 lighthouses participate, including: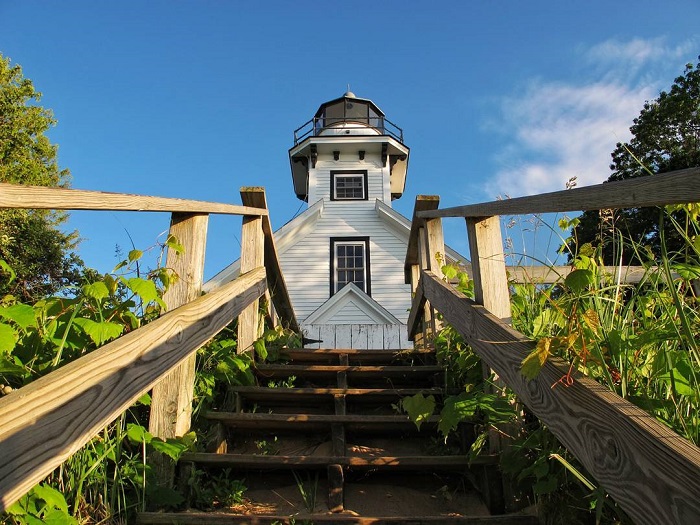 Participants staff the gift shop and collect fees for self-guided tours. It's a much different kind of work from that of the original keepers, who hauled pails of oil to fuel the lamp amplified by the Fresnel lens. Perks include free wine tasting and unlimited views of rolling vineyards.
Ride a ferry to this remote lighthouse between the Upper Peninsula and Drummond Island. Keepers greet visitors, provide information, and perform light cleaning and maintenance.
Live Like a Keeper with an Overnight Stay
A few Upper Peninsula lighthouses operate as inns or bed-and-breakfasts. For more information, visit:
https://www.uptravel.com/attractions-2/lighthouses-of-the-u-p/.
On a rocky cliff midway between the Keweenaw Peninsula and Marquette, this 1896 light now houses seven guest rooms. Follow trails through 6 acres of woods or settle in front of the living room fireplace with a book from the lighthouse's library.
The three-room inn occupies the eastern shore of the Keweenaw Peninsula. Overnight guests climb the 50-foot tower for views of Lake Superior and the Keweenaw Bay.
The state's northernmost lighthouse B&B sits high on the Keweenaw Peninsula. Guests at the eight-room inn enjoy 3,000 feet of private shoreline and climbs to the top of the 90-foot tower. Some rooms come with a decorative fireplace, balcony and whirlpool tub.
The Great Lakes Shipwreck Museum campus includes five theme rooms inside the U.S. Coast Guard Crews Quarters. The surrounding waters, known as the Graveyard of Ships, hold many shipwrecks, including the famed
Edmund Fitzgerald.
Short and squat, tall and lean, brilliant red or striped black and white, each of Michigan's uniquely beautiful lighthouses play its part in keeping the Great Lakes safe.
Come see the lights of Pure Michigan
.
---