Shop Local Gift Ideas from Across Michigan
Hi there—I'm Tieka! I run a personal style and travel blog called Selective Potential based in Michigan (currently between Grand Rapids and Marquette) and I'm excited to share some of my favorite Michigan businesses and how you can shop local this season!
I've curated some "gift guides" and I hope one of them calls out to you or someone you're shopping for! Keep reading on how to shop local for the coffee lover in your life, the adventurer, gifts for her (or anyone who loves to pamper themselves), or the homebody. Or maybe they are all of the above (I definitely am!)
The Coffee Lover
One of my favorite coffee shops in Michigan has to be Contrast Coffee. I frequent the shop in Marquette since it's just down the street from where I live. They have four locations in the U.P.—Iron Mountain, Ironwood, Iron River and Marquette. They have a lot of great merch, but a great gift idea would be to buy the coffee lover in your life a coffee subscription so the gift keeps giving! They come in weekly, bi-weekly and monthly subscriptions. Pair it with a fun tote, or even a local coffee mug. I prefer this H.O.M.E.S. Great Lakes Mug from another of my favorite Marquette shops—Upper Peninsula Supply Co.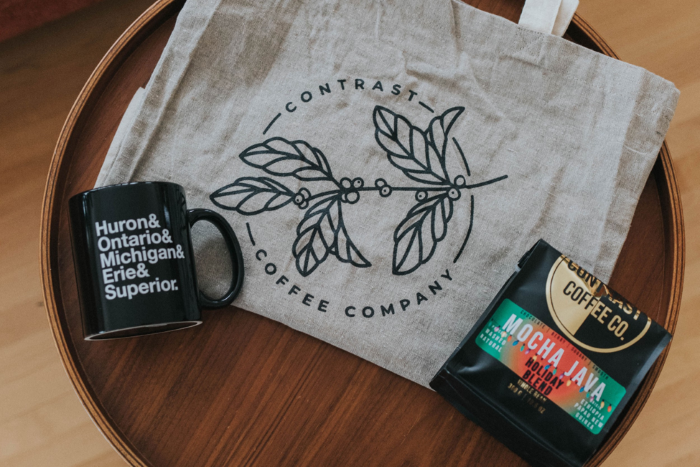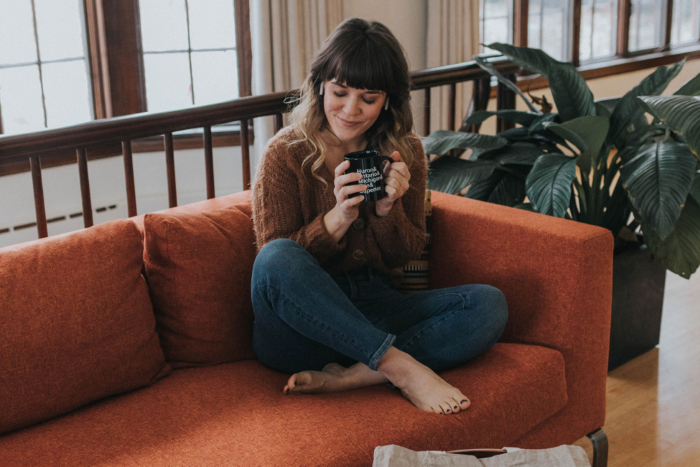 The Adventurer
In my opinion, Michigan is the BEST place to adventure! And there are so many wonderful gifts from local shops that can spark excitement and joy in traveling in our great state. A few gift ideas I had for the adventurer in your life… why not a fun travel book? I recently picked up this Great Lakes Island Escapes book from Snowbound Books, which is a wonderful, quaint small bookstore in Marquette. While I was out browsing the local shops, I also spotted this "Spark Adventures" box from Revisions, which is such a cute shop that carries unique gift ideas, cards, plants, you name it. Such an easy place to find a good gift idea. This box has 50 faux matchsticks to spark an idea for an adventure. I also snagged this "Explore the U.P." sticker from U.P. Supply Co. I also love how much of a local craft beer selection we have in Michigan… two of my favorites being Ore Dock Brewing in Marquette and Upper Hand Brewery based in Escanaba. I'm also really excited to try Black Calder Brewing, which is Michigan's first Black Owned brewery based in southwest Michigan. Be sure to follow with their updates on Instagram. They're selling out of new releases in 4 minutes… which is absolutely amazing.
Gifts For The Person That Loves To Pamper Themselves
Some easy gifts for the person that loves to pamper themselves, are always bath/body products. That's why I'm loving these bath bombs from Rebel, based in Grand Rapids. Rebel is… such a gem in GR. It's a homegrown, modern gift shop and their products come from all over the world and are meant to inspire and challenge, and cheer up. These bath bombs do just that! They are GIANT and smell so good. I also picked up a few other fun gift ideas from Revisions and Revival, which is my favorite boutique in the Upper Peninsula. (Wearing their sweater as well!) These earrings are locally made by Bijou Lovely and sold in Revival. And of course, any person that loves to pamper themselves, requires… a beverage to do so! And my favorite winery in Michigan is the perfect place to start: Leelanau Cellars. They have wine for every type of wine drinker… dry to sweet (me!) and everything in between. This lovely Christmas wine (Festivus) is a soft, silky, delicious red blend. Perfect for seasonal gift-giving! (And this little notepad is from Revisions!)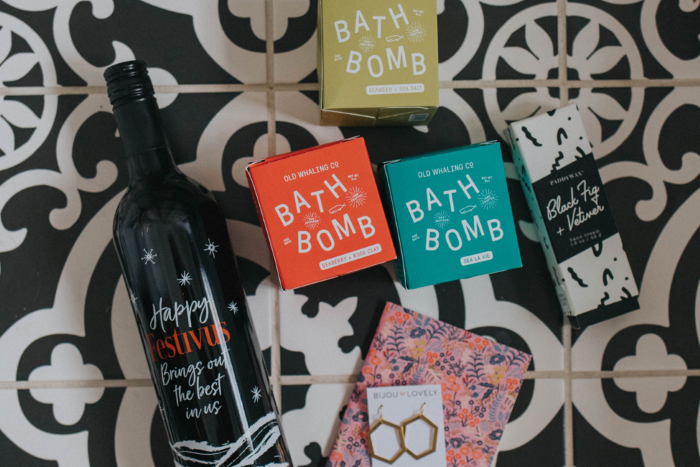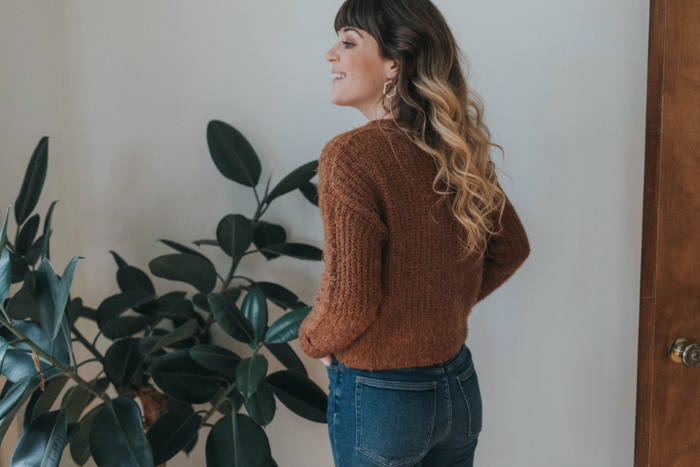 The Homebody
Ahh, a term near-and-dear to my heart. Here are some fun gift ideas for the homebody in your life all from the local businesses mentioned above. I picked up this cute plant and plant holder from Revisions. Plants are the perfect gift because they continue to grow and thrive (granted they're well taken care of!) and bring joy long past the holiday season. I picked up this Paddywax candle from Revival—Cypress & Fir, which smells like a Christmas tree farm! They also burn Palo Santo wood in their shop, which is such an earthy lovely scent, and a unique (and affordable) gift idea. This Home Body book from Snowbound Books is a great gift idea… it's a collection of raw, honest conversations with yourself, with reminders to fill up on love, acceptance, community, family and to embrace change. I also picked up this little starry notebook from Revisions, and this crafted wood U.P. ornament from UPSCo. For the home (or for camp for the adventurer), I also love these virgin wool blankets from Lake Superior Woolen Mills.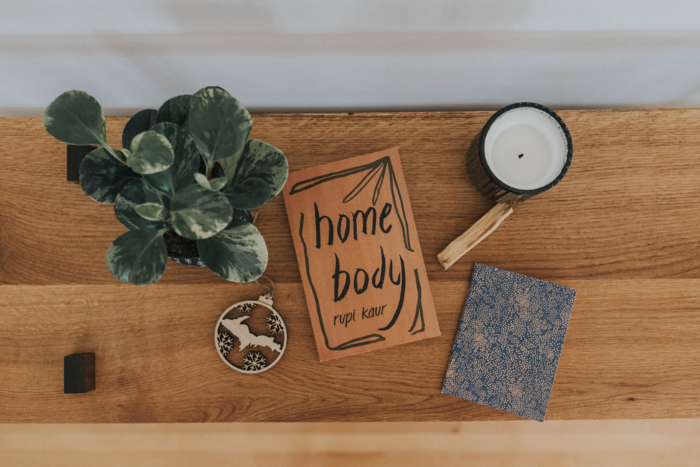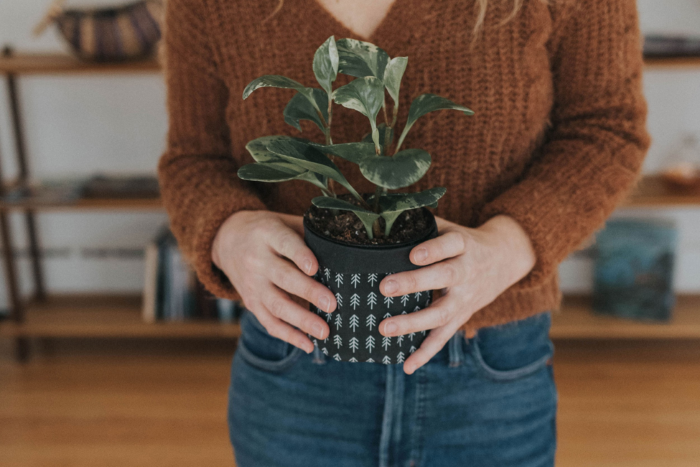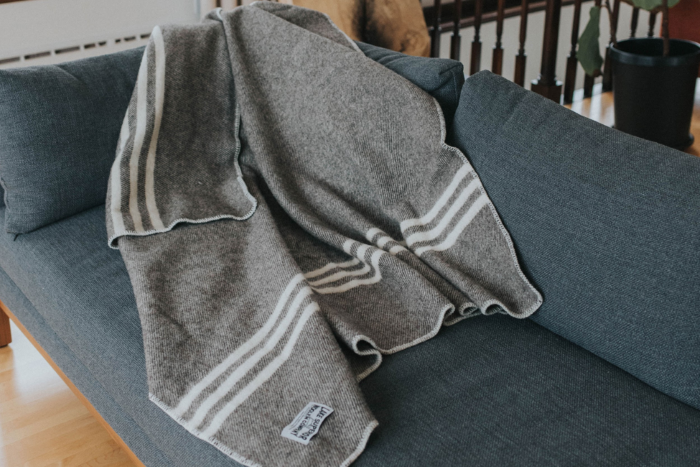 I hope you enjoyed these mini gift guides and I hope that they sparked an idea for you to shop local and support your local businesses this year! Even past the holiday season. We all know small businesses need it more than ever right now and into the New Year.
About the Author
Tieka is a born-and-raised Michigander currently located between Grand Rapids and Marquette. When not adventuring to a lighthouse or taking a road trip in Michigan, she's likely drinking wine, taking photos, blogging, and spending time with her friends. Full-time, she's a graphic designer, at a small (and mighty) communications firm based in GR. You can also find her on Instagram, Pinterest and her personal style/travel blog.