Shop Small: 6 Can't-Miss Metro Detroit Gift Ideas
The holiday season brings many things, one of those being shopping for gifts. And now, more than ever, it is important to shop and support our local businesses. Shopping local will help Michigan workers, small shops, and communities.
Have you heard of the Shop 3 Challenge? It's a challenge to shop at three local shops this holiday season. Lucky for those of us who reside in Metro Detroit, there are plenty of great shops to choose from! Here are just a few hidden gems in Metro Detroit that you might not be aware of. Be sure to check them out when completing your holiday shopping!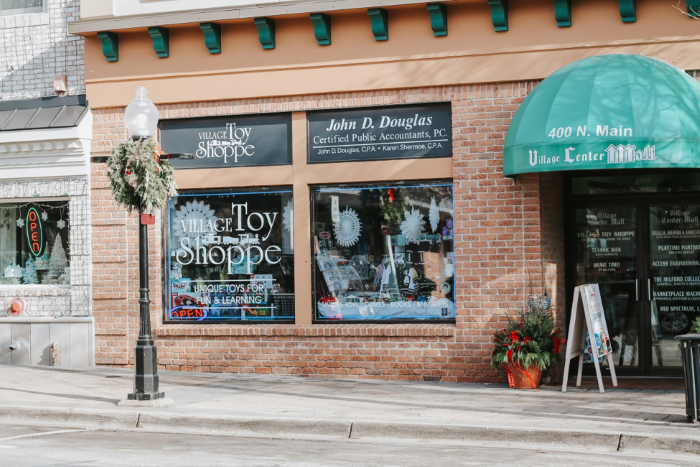 Tucked away in the beautiful village of Milford, you'll find the absolutely charming Village Toy Shoppe. Filled with displays of colorful, unique items, you'll wonder how they fit so much magic inside four brick walls. 
If you need help finding something, be sure to ask one of the friendly behind the counter and they'll be able to help you find what you're looking for. From puzzles, games, children's books, stuffed animals, and more - they have everything you could want to make the holidays special for the little ones in your life! Be sure to shop small and check out Village Toy Shoppe! You can visit them on Facebook here!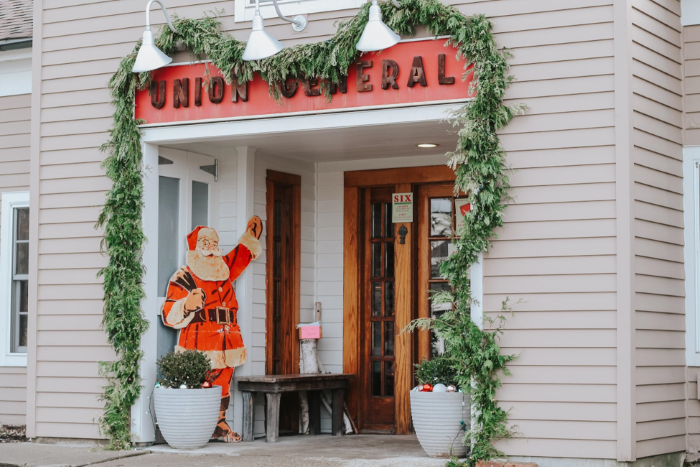 If you have someone with a sweet tooth on your shopping list, make sure you swing through Clarkston. There you will find a delightful little boutique and bakery by the name of Union General. Not only do they have lots of great gifts for both adults and kids, but they also specialize in gourmet cupcakes! With a variety of flavors and designs, you are sure to find the perfect treat for even the pickiest eater on your list. We even taste-tested them for you. Spoiler Alert: They're incredible.
Here you can also find pleasantly packaged bath goods, games, candles, home decor, and so much more! So, whether you're shopping for items to create the perfect spa gift or looking to pick up the perfect cupcakes, this is the place for you!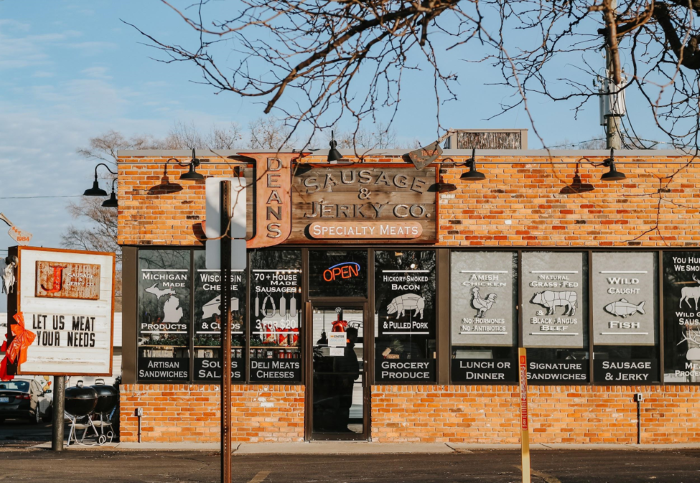 What do you get for the person on your list that has everything? Meats and cheeses, of course! The best place to make this happen is J. Deans Sausage and Jerky Co. in Commerce. They have an incredible variety from turkey to bison and everything in between. They even have daily deals and a sandwich shop right in the store so you can grab something for lunch while you're there. With a quick stop here everyone on your list will have their stockings (and bellies) stuffed.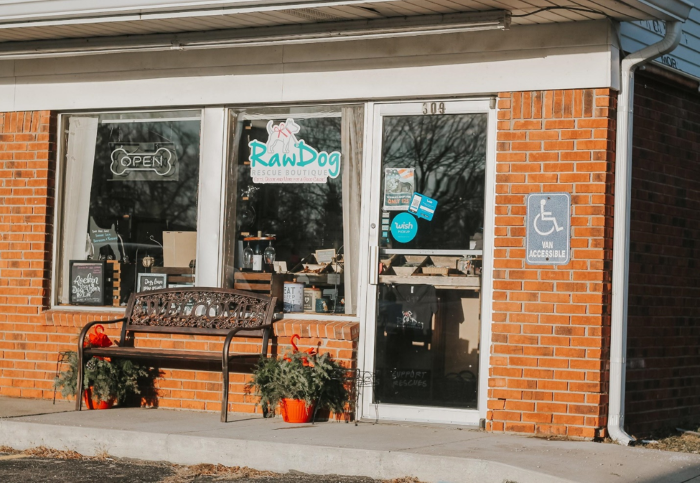 Do you want to give someone the perfect gift this year and simultaneously help pets in need? Look no further than the Raw Dog Rescue Boutique, in White Lake. From treats to toys, they have everything your pet could want to find under the tree this holiday. On top of that (like you needed another reason to shop, right?), they donate a portion of their proceeds to local Michigan animal shelters. So, by shopping here, you're also helping animals across the state. Be sure to check them out the next time you're shopping for a four-pawed friend.
Fredi is a second-generation pizza maker and it shows. Every pizza he creates is more than food, it's a labor of love. His shop, located in Melvindale, is a call back to the good old days of pizzerias. Try the amazing goulash, pick up some pasta, or grab a calzone on the go. Whatever you order, you'll love it if it's made by our friend, Fredi.
And what is the gift that keeps on giving? A gift certificate for more pizza! Wouldn't that make a great gift for anyone this holiday season?
But Fredi's offers much more than delicious pizza. This season you can also give back to local communities across Michigan by donating to Fredi's foundation, Fredi the Pizzaman Foundation for Autism, which has changed the lives of many students and teachers by raising money to equip sensory rooms in schools all over the state.
Within the beautiful city of Ferndale, you can find Shelby Holtzman and Dan Erickson, two amazing folks who have a passion for both craftsmanship and artistry. They take that magic and pour it into the custom, heirloom-quality furniture and one-of-a-kind pieces created in their charming shop, Forest Dweller (formerly known as Long White Beard Furniture).
  
Since 2014, Forest Dweller has been creating custom tables, shelves, and home goods. Whether you know exactly what you're looking for, or have no idea, they'll be there to help. They've created and crafted everything from coasters to 30-foot-long custom conference tables, each piece more beautiful than the last.
  
Can you think of anything more memorable than a handcrafted item you can see each day in your home? From a beautiful bath shelf to a handmade cutting board made with Michigan hardwood, find memorable gifts from Forest Dweller.
So tell us, which of these shops will you be visiting first?
About the Author
Kendall Rayburn is a wife, mother, and blogger who resides in the greater Detroit area with her husband and two sons. Kendall established her Lifestyle and Family blog (self-titled as Kendall Rayburn) back in 2010 and works from home full-time with her husband William creating content that uplifts and inspires.