Support Local for Your Winter Wellness
Hi there–I'm Tieka! I run a personal style and travel blog called Selective Potential based in Michigan (currently between Grand Rapids and Marquette) and I'm excited to talk about some wellness tips you can do for yourself this winter… while also supporting and shopping local!
I've come up with 11 tips that I use to self-soothe for my winter wellness. Keep reading for some relaxing ideas, and hopefully you'll find a new-to-you local business to support along the way! And remember, supporting local businesses can be done wherever you are through online shopping!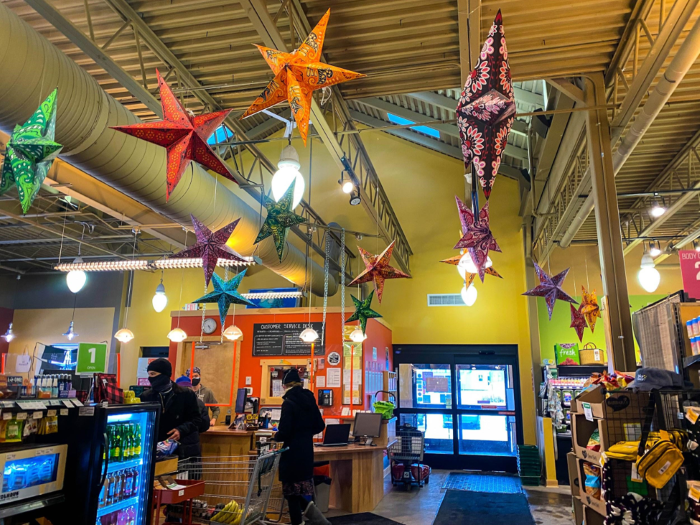 1. Cook a healthy meal 
One of the best things you can do while cooped up inside is to cook yourself a healthy meal! It's not only good for you and your body, but you can easily shop for produce with local, small businesses near you. My favorite place in Marquette is the Marquette Food Co-Op. They are Marquette's only full-service Natural and Organic Community-Owned grocery store. They have strong relationships with local farmers, which means organic, local, wholesome food and products are always available. If you're looking for options near you on how to find farmer's markets, CSAs, and online shops of food makers/growers, be sure to check out Taste the Local Difference. On their website you can search for local food & drinks nearby, along with several resources like what's in season, unique recipes and more!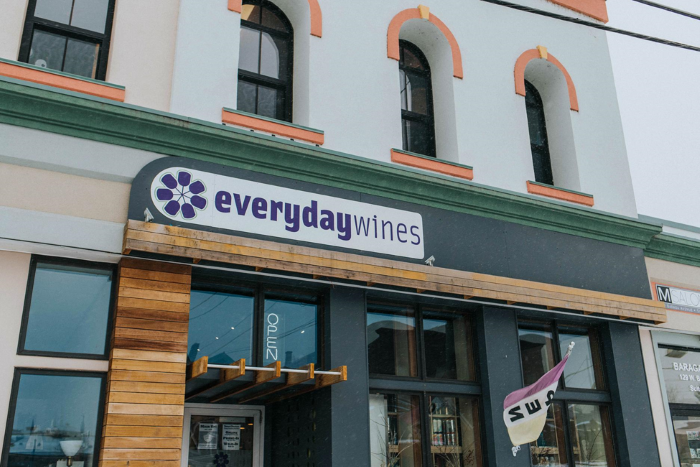 2. Sip a glass of wine or beer 
One of my favorite ways to relax in the evenings is with a glass of wine! Thankfully in Michigan, we have so many local options to buy wine (or beer if that's your preference!) One of my go-to spots in Marquette is locally-owned Everyday Wines, located right downtown on Baraga Ave. They have a wonderful handpicked selection of wines. I always find something new when I'm there. And as Michiganders, we know our options are limitless for when it comes to local wineries and breweries. (Leelanau Cellars and Ore Dock Brewing being two of my very favorites.)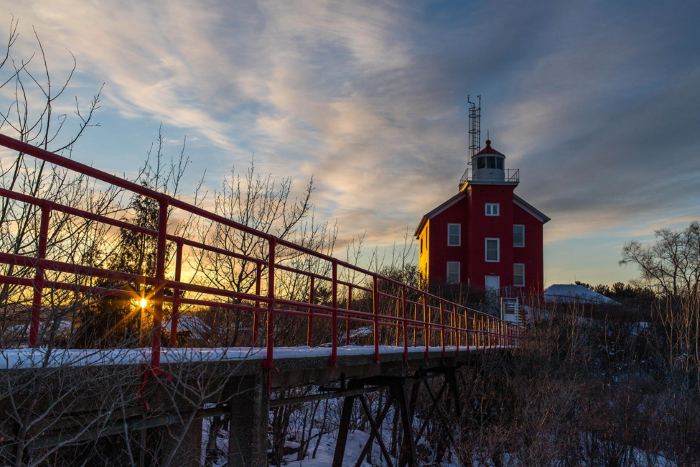 3. Spend time in nature 
Michigan has so many wonderful ways to spend time in nature – no matter the season. Winter is incredibly beautiful to snowshoe, cross country ski, or take a road trip to see a waterfall or a lighthouse. One of the best trails in Marquette is the Noquemanon Trail. You can rent cross country skis or snowshoes for only $15 a day. Be sure to check out the Forestville Trails website! If you're just looking for a quick hike on foot, scout out a lighthouse or a waterfall! A few of my favorite lighthouses that are beautiful in winter are Point Betsie Lighthouse in Frankfort, Marquette Harbor Lighthouse or White River Lighthouse in Whitehall. For wintry waterfalls, check out Canyon Falls in Baraga, Tahquamenon Falls or Ocequec Falls, which is the largest waterfall in the Lower Peninsula.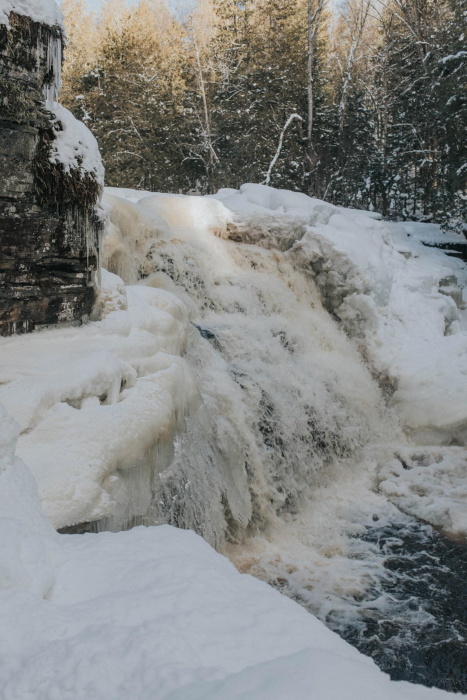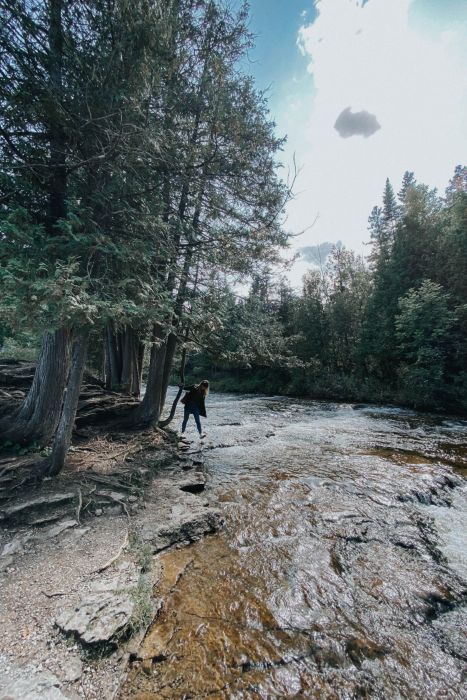 4. Take a bath
Maybe the most cliché of wellness tips… but definitely one of the most relaxing ones is to take a bath! I love pouring a nice hot bath, with a glass of wine. Use a bath bomb or bath salts from one of my favorite gift shops in the Upper Peninsula – Bijou Lovely, located in Iron Mountain. I'd recommend checking out the Winter Citrine or Juniper and Spruce bath bombs for winter! They also have bath melts and salt soaks (which are rich in vitamin C, magnesium and copper). Along with lotions, lip balms, clay soaps, you name it… Bijou Lovely is the place to get gifts and items for the perfect bath!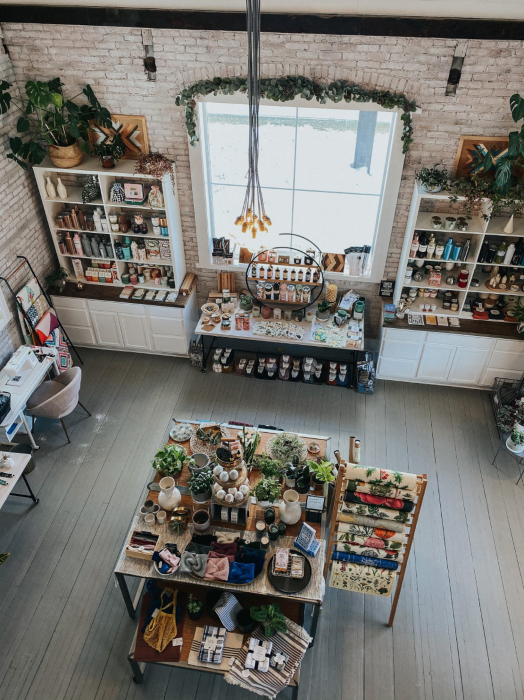 5. Eat more vegetables  
Eating more vegetables is just… an overall great way to contribute to your wellness, no matter the season. A great way to incorporate more vegetables into your diet is to take the guesswork out of it and order a CSA vegetable box. A local option in the Upper Peninsula is from Dukes Farm. Dukes Farm is a family-run operation in Skandia, Michigan, about 20 miles southeast of Marquette. They grow many crops that work in the UP's cool growing climate, such as cabbage and greens, garlic, as well as root vegetables, such as potatoes, carrots, onions, and beets. Their CSAs are customizable, and you can choose some of what goes into your box nearly every week during the seasons, which is great if you're planning recipes! If you're looking for a CSA option closer to you (if you're not UP-based), be sure to check out Taste the Local Difference's find food and farms page.
6. Grab a hot cup of coffee  
I truly believe a warm beverage is essential to creating cozy vibes in the winter. I'm sure you're already aware of your favorite local coffee shop, but I'm not sure if you've heard of Camp Coffee Co in L'Anse! So if you're traveling through the UP on your way through Baraga County, be sure to stop here for a coffee at the cutest camper you'll see! They are the UP's first coffee camper, they offer drive-thru + catering + serve up Velodrome Coffee Co, which is also local (and would highly recommend). You can follow them on Instagram or Facebook for their weekly schedule.
7. Read a book  
What's a better activity in winter than to cozy up (preferably after a bath, with a hot cup of coffee!) with a good book? Michigan has so many wonderful local bookstores. I recently discovered a little gem in Houghton called Bookworm. I was able to pay a visit in-store when I visited for Winter Carnival recently, and it's so quaint! They have every category you can think of, along with several gently used books as well. They also serve up a wide variety of hot and cold drinks, from espresso and lattes to blended iced coffees, frozen lemonades, and fruit smoothies!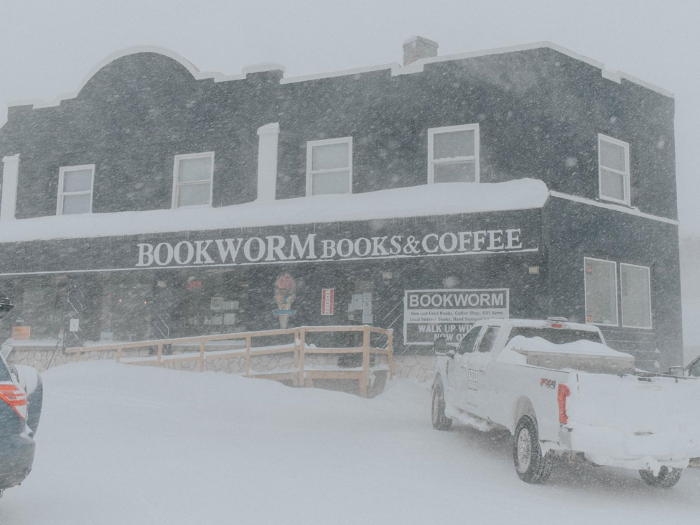 8. Add cozy + comfort to your space
Since you'll likely be spending more time indoors this winter, a great idea is to add a little something new that brings you joy in your space. This could be lighting a candle, buying a new vase for a potted plant, sipping out of a new coffee mug, or cozying up with a new throw blanket. One of my new-to-me favorite home goods (and fashion) stores is Harbor + Pine, in Houghton, MI. You can shop their entire home goods line on their website, but if you're able to pay a visit in-store, it's beautiful and so well-curated. I love their Stoneware Carrie Mug and Forest Pine Soy Wax Candle. Another great winter scent… while enjoying a warm beverage from your new mug!
I've shared U.P.-centric recommendations, some of which you can shop/support from home! Now, here are a few ideas from small businesses elsewhere in Michigan:     
9. Use oils 
It's especially important to stay moisturized in winter. (Remember to drink plenty of water!) But body oils are a great way to keep your skin moisturized, and to help re-introduce lost moisture. If you're interested in trying oils this season, be sure to check out Elle Jae Essentials based out of Flint, which are lovingly hand-crafted by La'Asia Johnson. Her mission is to provide products that are safe, healthy and healing. She has several different scents of oils, along with body wash, body butter and more. I can't wait to try the Northern Woods oil. Perfect scent for winter, right?
10. Get a massage 
In my opinion, winter is the best time of year to treat yourself to a massage. A new-to-me place I've heard great things about is Apsara Spa in the Eastown neighborhood of Grand Rapids. They offer a comforting, organic atmosphere where you can relax, designed for a diverse and multi-gendered clientele! They offer services from massages and body treatments to facials and waxing. I can't wait to head back to the city and book one of their Red Island Rituals… a sensory journey with a body exfoliation using a hydrating shea butter sugar scrub, followed by a relaxing series of movements with warm exotic oils. This treatment helps to relieve stress, energizes, and restores vitality.
11. Get organized, or send a nice note
While you're also cooped up indoors more, it's a great time to get organized at home or to send a nice note to family or friends! Be sure to check out Paisley Paper Co. – made with love in Detroit. She designs greeting cards, paper goods and apparel… everything from notebooks to invitations. Everything she designs is so fun, bright, colorful and meaningful! I absolutely love her selection of greeting cards.
I hope you enjoyed these winter wellness tips and ways to shop local while taking care of yourself this season! Get out there and enjoy the beautiful snow and ice formations while they are here in Michigan!
About the Author
Tieka is a born-and-raised Michigander currently located between Grand Rapids and Marquette. When not adventuring to a lighthouse or taking a road trip in Michigan, she's likely drinking wine, taking photos, blogging, and spending time with her friends. Full-time, she's a graphic designer at a communications agency based in GR. You can also find her on Instagram, Pinterest and her personal style/travel blog.