Take a Tour of the Keweenaw Peninsula for a Spectacular Fall Adventure
The Keweenaw Peninsula is a fall travel destination full of colorful adventure opportunities, and now is a great time to visit! The leaves of the deciduous trees are beginning to change, and the area is experiencing a 15% change in color throughout the peninsula. The color continues to change and become more spectacular each and every day!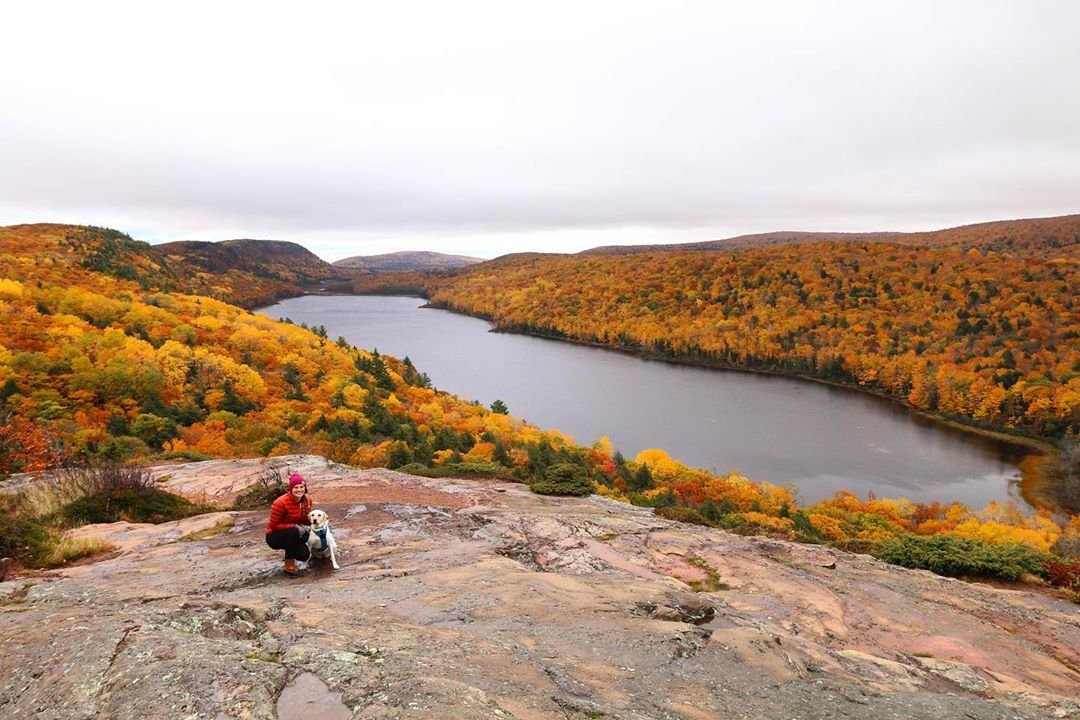 Lake of the Clouds | Photo Courtesy of Instagram Fan mesa.rut 
The rugged shores of Lake Superior and the elevational changes throughout the Keweenaw Peninsula provide the perfect backdrop for a range of outdoor activities. Scenic drives, exceptional mountain-biking, expansive ATV trails, countless hiking opportunities, and spectacular waterfalls make the Keweenaw Peninsula perfect for your fall escape.
   
Brockway Mountain Drive is consistently ranked as one of the top scenic drives in Michigan's Upper Peninsula. There are several lookout points along the way that offer panoramic views of Lake Superior and surrounding forests. Right now (September 24-20,2021), locals are seeing the maple trees turn from green to yellow, gold, and vibrant orange, filling the forests with more color each day.
   
Mont Ripley and Mount Bohemia are both offering fall chairlift rides this year. From Mont Ripley you can expect stellar views of Houghton, Michigan Tech, and the Portage Lake Lift Bridge with a backdrop of vibrant fall color. Mount Bohemia is located in Lac La Belle, and from here you will be able to see a blend of red, yellow, orange, and green foliage paired with the blue hues of Lake Superior.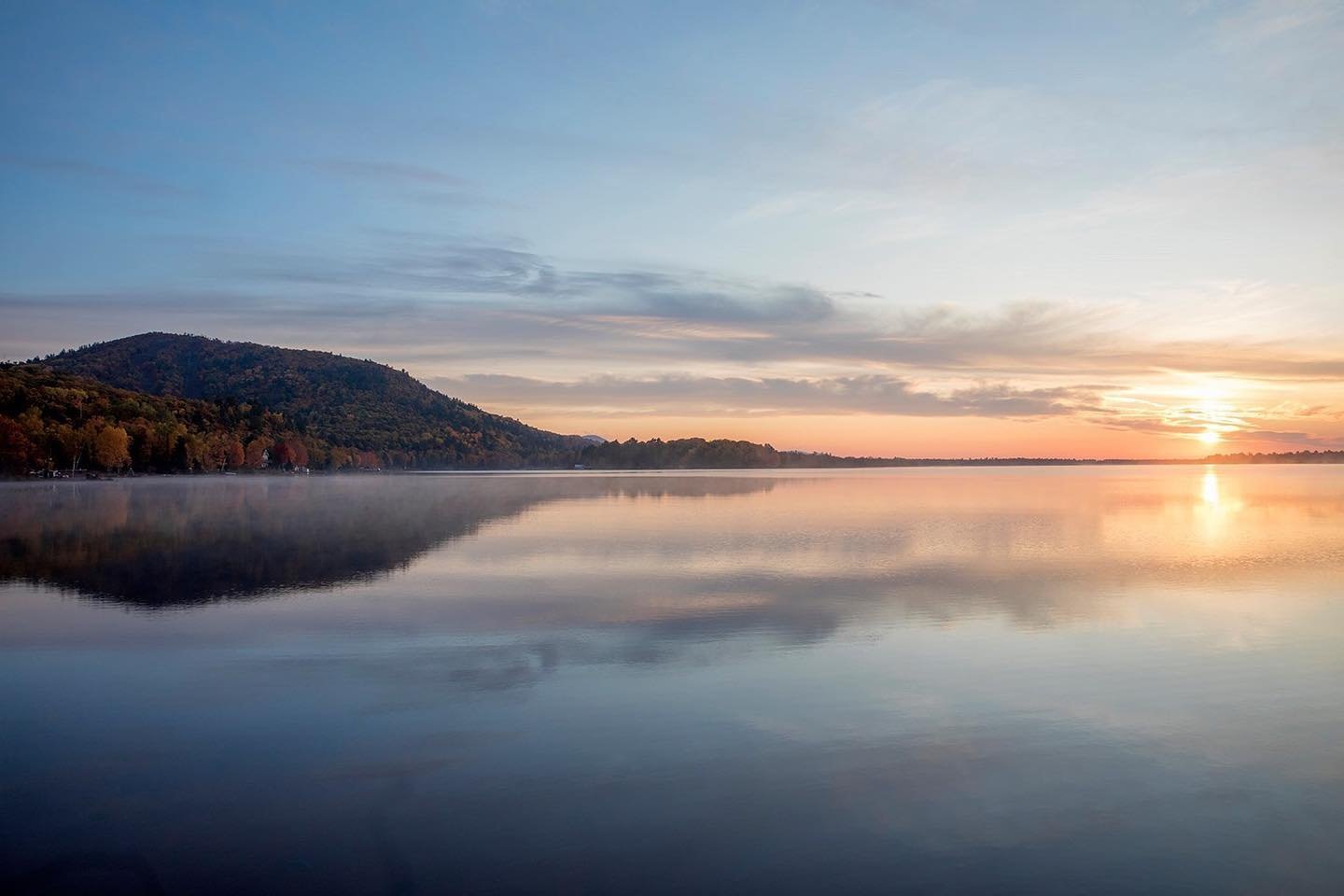 Lac La Belle| Photo Courtesy of Instagram Fan chrisguibert_photography
   
Fall color can also be viewed from the water! Copper Country Boat Tours is offering fall boat tours along the Portage Canal. During your tour, Captain Dominic Snell will take you into the past, teaching you about the historical importance of the Copper Country and the Portage Canal.
   
Portage Paddle offers kayak rentals so that you can move through the water at your own pace. Both of these water options will give you the opportunity to see the Portage Lake Lift-Bridge up close and allow you to experience the colorful fall foliage in the hills of Houghton and Hancock.
   
Specific Keweenaw locations will peak at different times, with Copper Harbor and Isle Royale peaking a bit later than areas farther south. The next few weeks will be full of changing fall colors that you won't want to miss!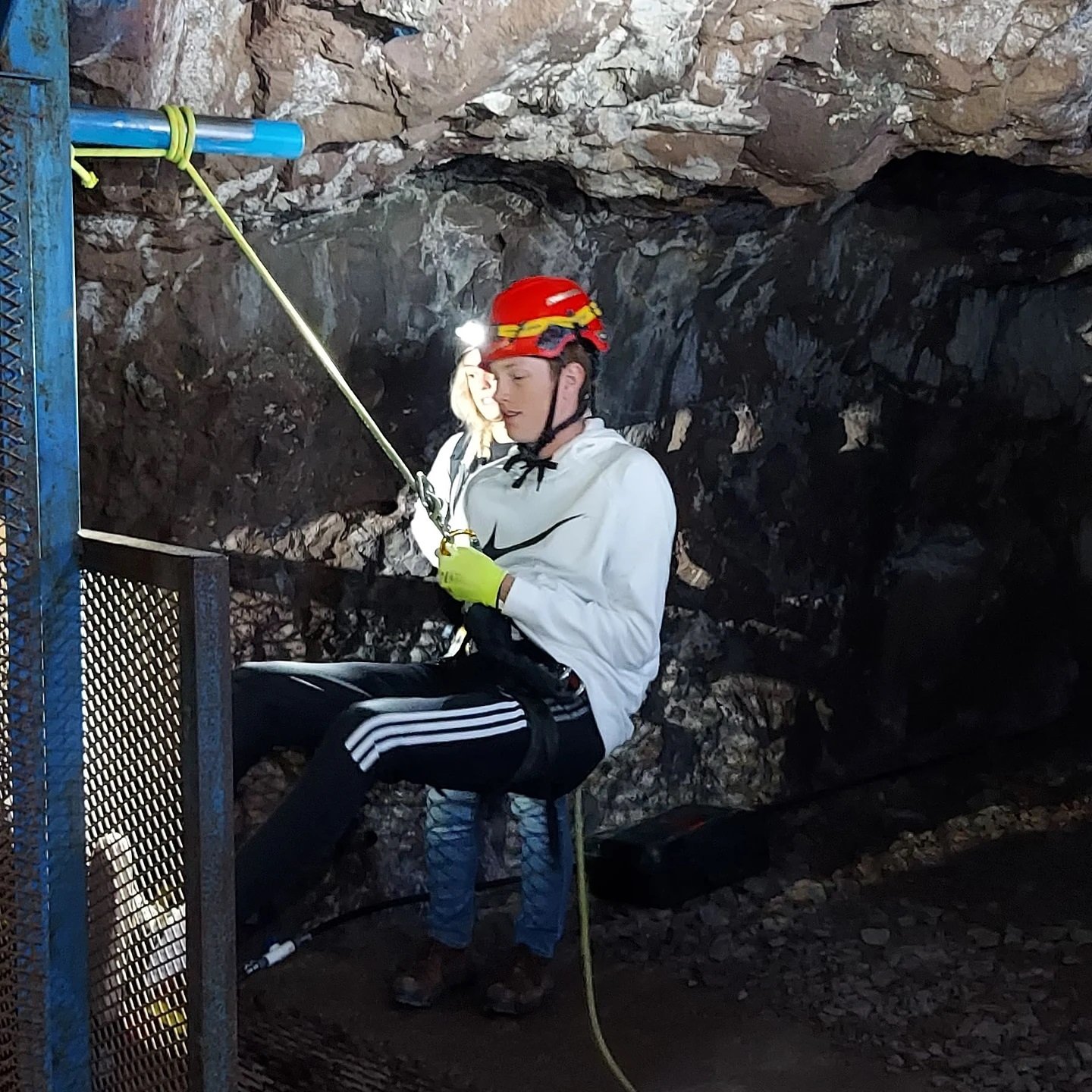 Keweenaw Mining Country| Photo Courtesy of Instagram Fan gelsominadellaforesta
   
While you are in the Keweenaw, we also recommend taking an underground mine tour. Copper mining has historical significance in our area, and it is interesting to learn about how the copper mining industry helped develop the Keweenaw Peninsula. Take a guided tour and tram ride at The Quincy Mine in Hancock or try a self-guided tour at the Delaware Copper Mine, just 12 miles south of Copper Harbor. Both tours offer a fascinating glimpse into what life was like during the copper mining rush here in the Keweenaw Peninsula.
   
 For more information about planning your trip, visit: Ten Ways to Experience Fall Color In The Keweenaw.