Three Abandoned UP Mining Towns
When a UP mining town lost its company, residents moved on. But in these historical abandoned towns, many structures remain, letting visitors glimpse the past.
 
FAYETTE HISTORIC STATE PARK
Stone walls frame empty interiors, creating evocative images for eyes and cameras in this bygone industrial town. 
 
From 1867 to 1891, nearly 500 people lived in Fayette, which grew up around the Jackson Iron Company's blast furnaces and numerous charcoal kilns. But when the charcoal iron market declined, so did the town.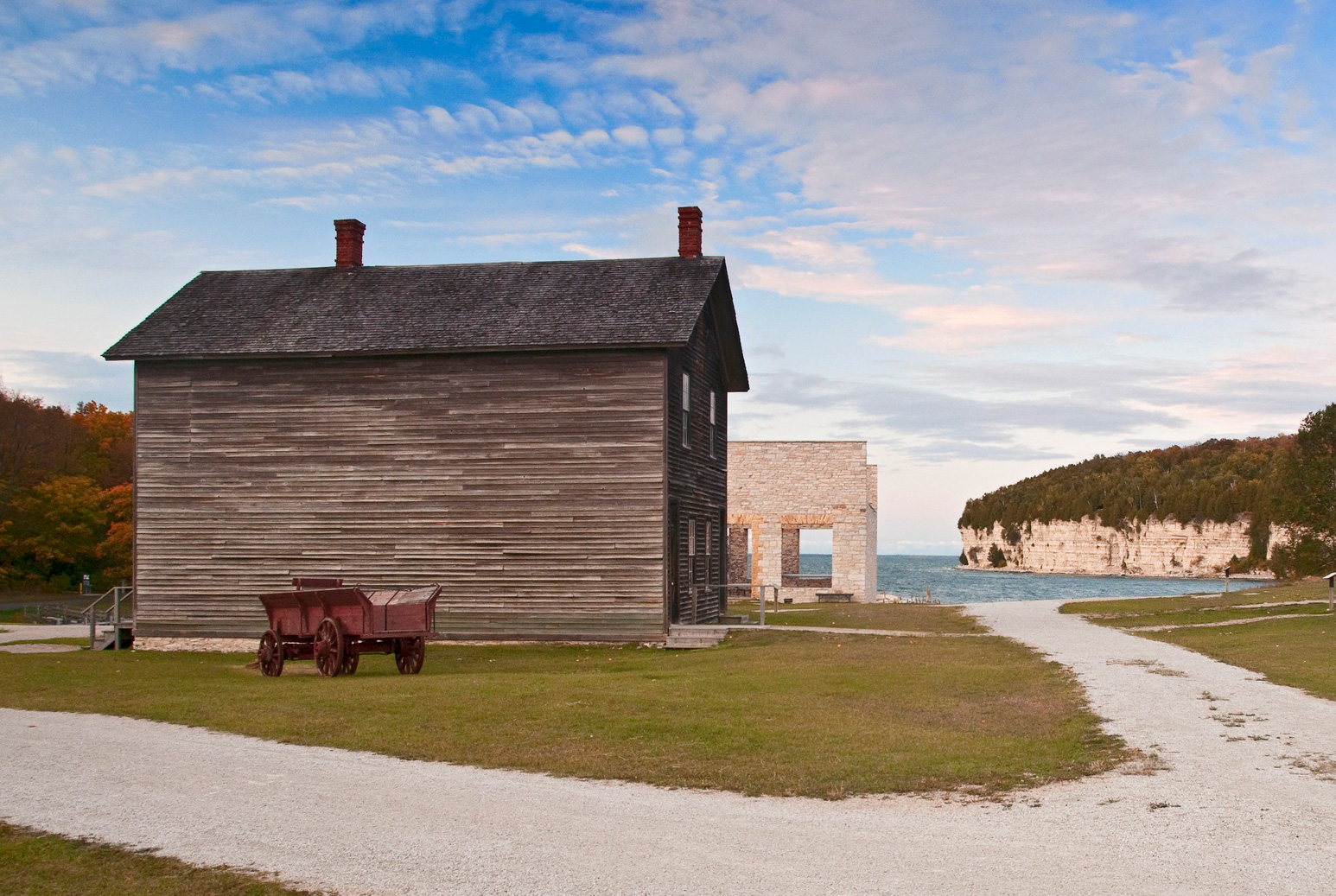 Courtesy: Midwest Living Magizine/aaron Peterson
Fayette Historic State Park contains the town's ruins, including twin furnaces, a company store, a hotel and private homes. Though the industrial town's sounds have long faded, it doesn't take much imagination to hear them again as you stand among the buildings. 
 
A visitors center houses a scale model of the original town, which provides context as visitors set out to see 19 structures on self-guided walking tours; maps available. The drive along M-183, which follows Big Bay de Noc, is scenic when colors peak in early October. 
 
Fayette's beautiful setting along Lake Michigan belies a history of the dirty work of iron smelting. Jackson Iron Company agent Fayette Brown chose the site for its proximity to limestone, hardwood forests and water. The resources were essential to making pig iron (crude iron) for shipping to Great Lakes steel companies via adjacent Snail Shell Harbor.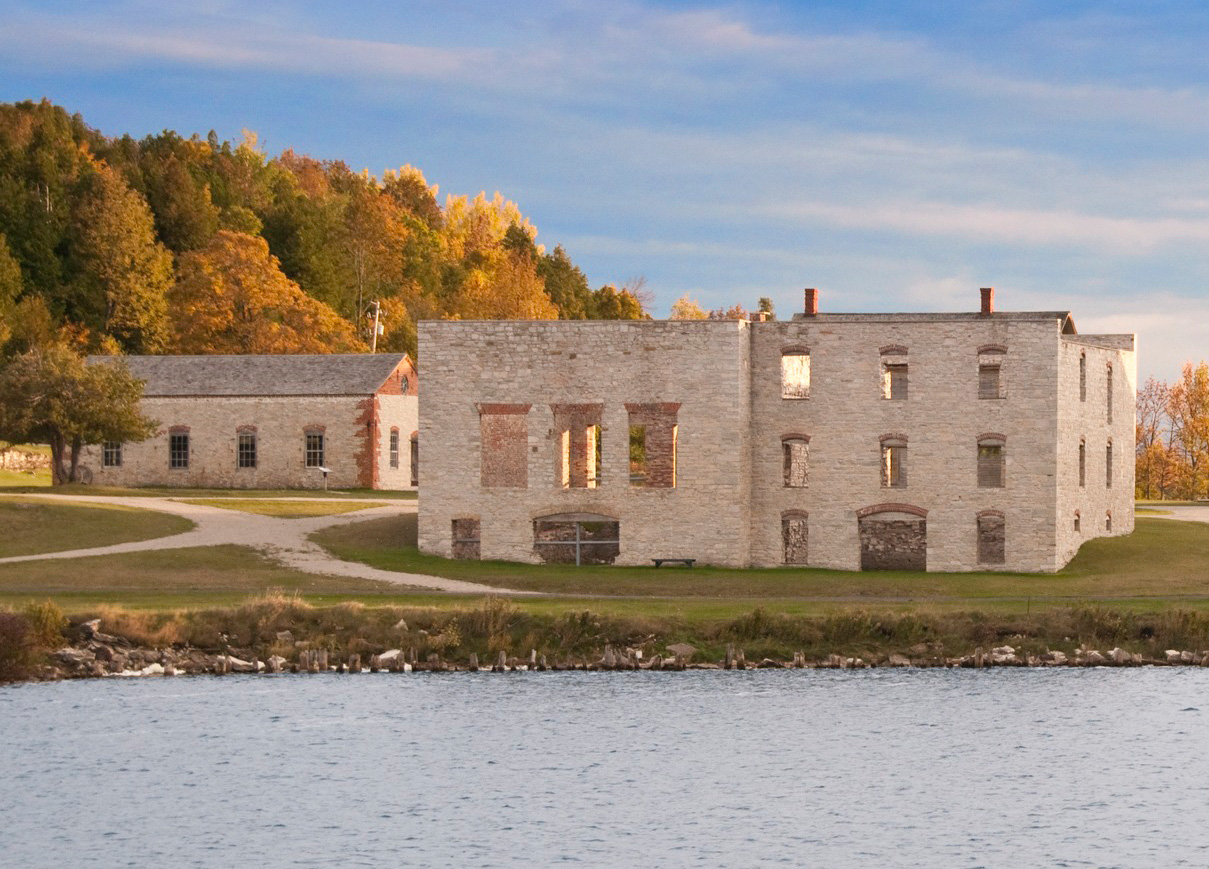 Courtesy: Midwest Living Magizine
 
CENTRAL MINE AND VILLAGE
When Central Mine closed in 1898 after 44 years of operation as a copper mine, the town of Central began to dwindle. Its population dropped from 1,300 in 1887 to about 100 in 1905 to just two people today.  
 
A drive along US-41 southwest of Copper Harbor takes visitors to the town's remains. About a dozen homes remain, and miners' descendants and visitors still gather at the Central Mine Methodist Church. The Keweenaw County Historical Society has spent the last quarter-century restoring the homes, relying mostly on donations and volunteers. 
 
The site includes a visitors center (open through mid-October) and three original homes open daily for tours. Others are open for special events, including the doctor's residence, which housed an early intercom. After hours, someone needing the doctor yelled into the lead pipe connecting the front door to an upstairs bedroom. There's no charge for tours, but donations are welcome.
OLD VICTORIA HISTORICAL SITE
Restored log cabins house history in Old Victoria, a mining village that's now a Keweenaw National Historical Park site. Furnishings and artifacts in the four cabins offer glimpses of home life for Victoria Copper Mine workers. Walking the grounds doesn't cost a thing, but a fee applies for an inside guided tour (available through October 8). The nearby North Country Trail, one of America's epic hiking trails, leads to the site of the mine itself.