Discover Hard Cider at these 15 Michigan Cideries
With a love for local ingredients and a dedication to craft, Michigan hard cider makers have created an array of unique and spectacular flavors for visitors and residents alike to enjoy.
Michigan is known for growing a variety of delicious apples at orchards across the state, as well as a thriving craft beverage industry of breweries, wineries and distilleries throughout the Upper and Lower peninsulas. This has led to hard cider making to become one of the fast-growing sectors in the industry—and whether you prefer craft beer or local wine, there is a hard cider for everyone.
Try a glass or a flight at these Michigan cideries:
With twenty years of brewmaster experience, Gregory Hall founded Virtue Cider in 2011 after studying the craft of brewing hard cider in England and France. Virtue Cider stays true to its Michigan roots by using only Michigan-grown apples, sourcing from family-owned farms. With a unique range of flavors, Virtue Cider hand presses and ferments their cider on-site at their Fennville cider house.
Virtue Cider's catalog of flavors features cider styles of all kinds, including French, English Pub, and more. Taste their classic Brut dry cider, sweet Michigan Honey or the bourbon barrel-aged cider, The Mitten. Stop by their tasting room in Fennville, or check to see where you can purchase their flavors near you.
Crafted by the family-owned Blake Farms, Blake's Hard Cider Co. has quickly become a Michigan-made staple. The orchard was founded in 1946 by twin brothers Pete and Paul Blake, and in 2013 Paul's son, Andrew, founded Blake's Hard Cider Co. to continue a family tradition.
Blake's is known for their adventurous flavors—like El Chavo (mango and habanero) and Grizzly Pear (pear and elderflower)—as well as their Kinder Cider Series that promotes charity and giving back to the community.
Vander Mill started as a small cider mill in 2016 in Spring Lake and has grown into a western Michigan favorite serving spectacular ciders. Along with great craft hard ciders, Vander Mill serves up a great menu—at the Spring Lake location, visitors can find Standard Pizza Co., and in Grand Rapids discover a carefully curated menu from starters to dessert.
Try their staple ciders like the crisp Vandy or spiced Totally Roasted. While you're there, don't forget to try limited pub-only ciders like the Fluff, a honey and citrus-flavored cider infused with nitrogen for a unique, velvety sip.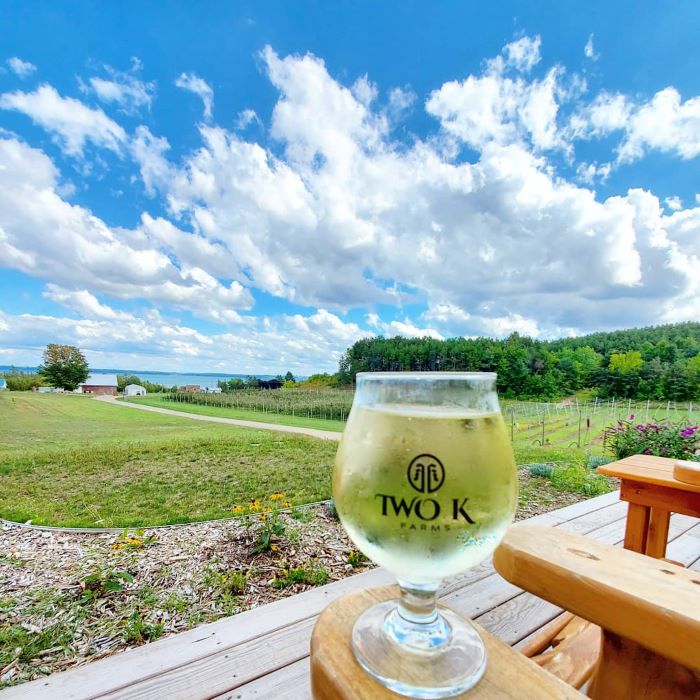 If you prefer wineries to breweries, Two K Farms has the hard cider for you—along with stunning views of West Grand Traverse Bay. Two K Farms uses estate-grown and cider-specific apple varieties to brew their hard cider, which provides tannins and acidity resembling the flavor of white wine.
Try their European-style Old World cider, which uses a blend of twenty English and French heritage cider apple varieties, or their Cherry cider inspired by the regions thriving tart cherry orchards. Or, try their unique, dry Hopp'd cider crafted from American apples and hops.
Located in the Keweenaw Peninsula, Michigan's most northern region extending into Lake Superior, Gitche Gumee Ciderworks crafts their unique hard ciders from wild apples and "feral orchards." To complement the apples harvested from the wilds of the Upper Peninsula, they also utilize local agricultural products like honey, fruit and maple syrup, as well as other foraged food products.
Try Entropy, a French Normandy Brut-style cider crafted exclusively with wild apples foraged from Copper County in the Keweenaw Peninsula. For a more refreshing, balanced flavor that's not too sweet or dry, taste their Dancing Fatman that's perfect for everyone.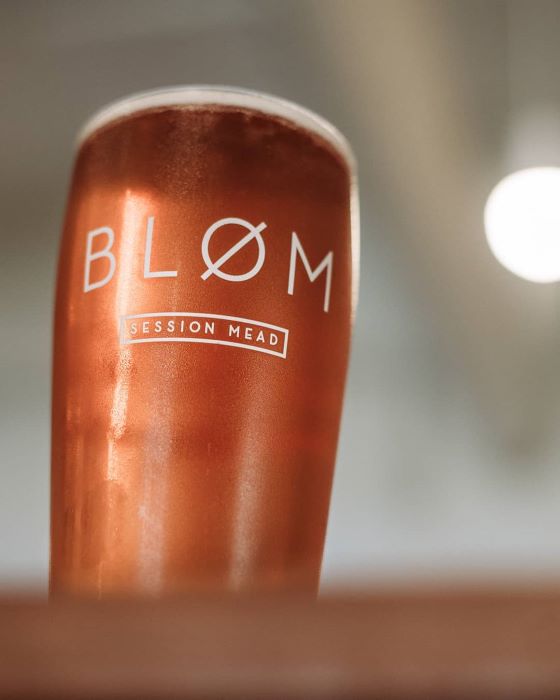 Located in downtown Ann Arbor, Bløm Meadworks's minimalist taproom packs a lot of flavor. Along with crafting small-batch ciders and meads crafted from locally-sourced ingredients, visitors can find board games, movie screenings and great company at Bløm. If you're hungry, try Michigan snacks, a tasty cheese plate or simply bring your own food from one of Ann Arbor's spectacular downtown restaurants.
Bløm's cider selection often changes because of local ingredients going in and out of season, but they're sure to have a flavor—ranging from sweet to tart and herbal to hoppy—for everyone.
Tandem Ciders has truly been a labor of love - and the tandem bike hanging above the entrance is a symbol of this. Founders Dan Young and Nikki Rothwell took off on a European tandem-bike adventure, and when returning to the US, they settled down in Suttons Bay. Their inspiration for Tandem Ciders stemmed from the many pubs they visited on their trip and the rich agricultural opportunities in Michigan proved perfect for making cider.
Stop by to see the bike that started it all and meet the founders in their tasting room just off of M-22. Stick with a glass of their classic, sweet Smackintosh, or try a flight of the many other flavors they have on tap.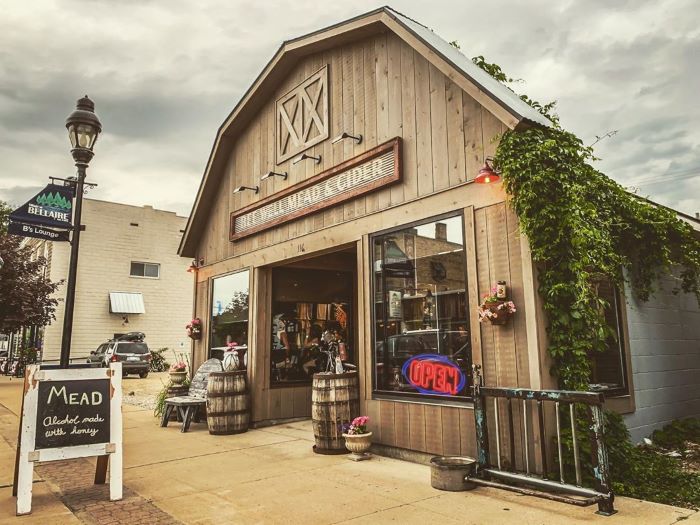 Family is rooted in every aspect of the Bee Well Meadery. Run by the VanSice siblings, Bee Well has grown from a small, local distributor to a brand recognized across the state with a brick-and-mortar tasting room that draws in crowds of locals and visitors alike. Their flavors stem from the offerings of local farmers, who are aided by the Bee Well's bees in the pollination of their farms. 
Stop by their cozy Bellaire tasting room to sip on one of their classic flavors like The North Cider - made from four different apple varieties - or King's Cherry that's crafted with Tart Balaton and Montmorency cherries. Or try one of their limited flavors, like the Family Tree, made from a combination of apples supplied by local families.
Boss Cider Company was created with the intent of giving people a new perspective on what hard cider is all about. Their rotating tap has 13 flavors, and they are always experimenting to add new options. 
Their classic flavors include Razdale (Apple Raspberry), Purple Hershal (Grape) and Full Auto (Apple Jalapeno), among others. But when you stop by, be sure to check out their seasonal options, as some flavors may only be around for a short time!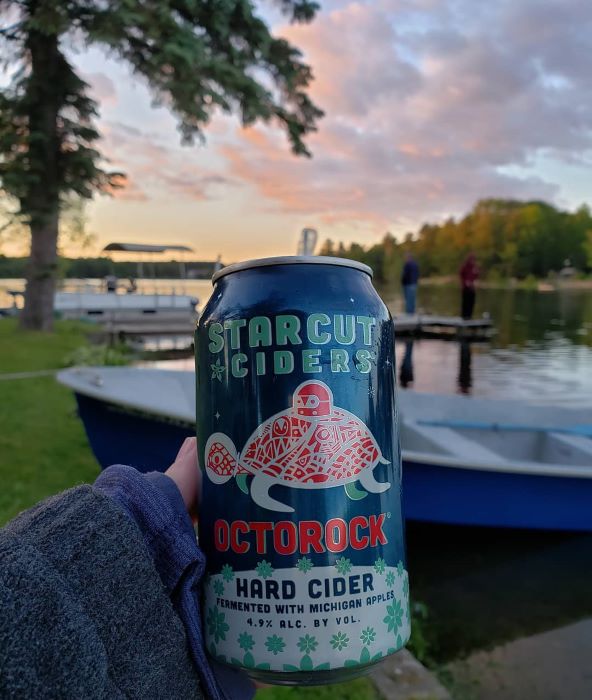 Founded in 2014 by Short's Brewing Company, Starcut Ciders strives to craft modern and creative hard ciders using a variety of Michigan grown apples, especially those grown in Antrim county. Try their flagship ciders, Puslar, Octorock and Mosa, at the Short's Brewing Company pub in Bellaire.
Here you can also find Starcut's pub-only Erraticus Wild Cider Series, all of which are fermented using the naturally-occurring yeast found on apples that creates truly unique flavors.
Eastman's Forgotten Ciders is reminiscent of the days when cider was the preferred beverage in the nation. With apples known to produce superior hard cider, and over 1200 varieties from across the globe, they have dedicated their orchards to be the perfect culmination of the highest quality cider ingredients. 
Each of their flavors follows their tree-to-tap philosophy, as the family behind the orchards carries out each step of the cider-making process from picking to pouring. Try one of their red-fleshed varieties, like the Scarlet Russian, or a golden variety, like the Windmill Watcher. No matter what, the fresh, wholesome feel of each flavor will keep you coming back for more.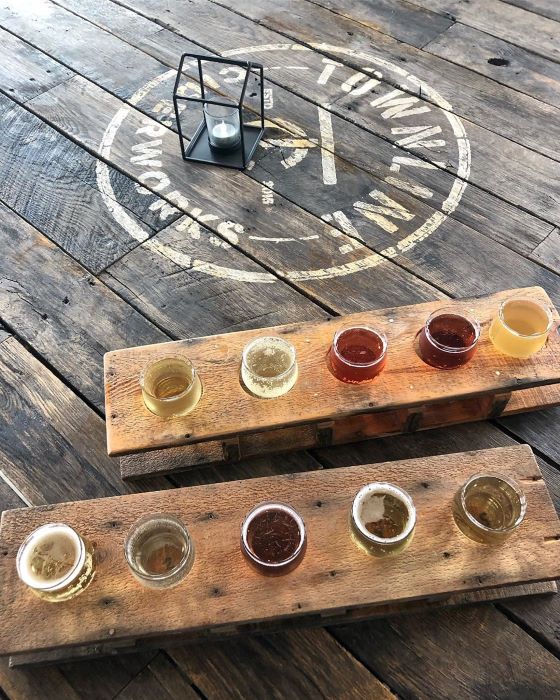 Townline Ciderworks is a proud, family-owned business. While the Altonen Family has been growing apples since 1956, it wasn't until 2017 that they opened the door to Townline Ciderworks. All the fruit in their ciders is grown on their soil as well, which makes each of their ciders fresh and unique. 
Discover the bright personalities behind each cider, as they all bear the name of someone who played a role in helping Townline come to be. Find out the story behind the dry and citrusy Smart Alec, or the award-winning, sweet Queen Ann, and take home one of each of their family-inspired flavors.
Farmhaus Cider Co. is the result of a family legacy carried out through John Behrens. The fifth-generation Behrens to own the family farm, it was purchased by his ancestor, a German immigrant, in 1866. Now, their award-winning ciders have made the Farmhaus Cider Co. a well-known name in the craft beverage industry. 
Visit Farmhaus and sit at one of the outdoor tables in their Cidergarten while sipping on an exclusive flavor only available onsite, as their tap menu is always changing while they experiment with new brews. Farmhaus makes ciders for all tastes, with everything from Classic, to Raspolte (Raspberry Chipotle) to Brunch (Cinnamon Maple).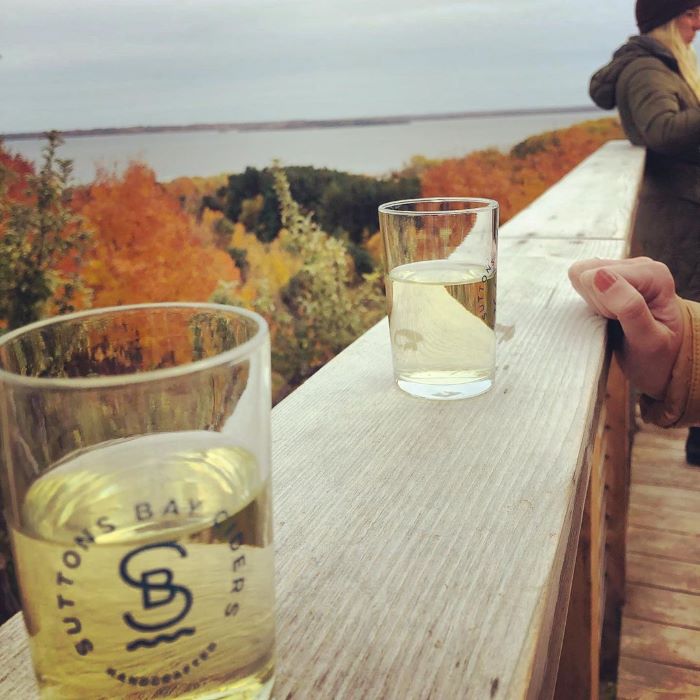 Not only does Suttons Bay have one of the best climates for growing apples, but it also affords some of the most picturesque views of Lake Michigan - and the deck at Suttons Bay Ciders (SBC) is no exception. Mark and Madelynn Korzon worked tirelessly to start SBC from the ground up, and now it thrives as a key destination for locals and tourists alike to enjoy all that Michigan has to offer. 
Taste their award-winning Cherry Fest! Cider to celebrate Michigan's cherry growing heritage, made with wild apples, McIntosh, Northern Spy and Montmorency cherries. Or, try something new like the Highlander which is infused with lavender, or the Testamint that's crafted with locally-harvested fresh mint.