The Ultimate List of Pure Michigan Breweries
Rumor has it that you can't walk a block these days in Michigan without the option to partake in a new craft beer. 
Former brewery owner, marketing and sales consultant, and author of Fiction Soaked in Michigan Beer, Liz Crowe, offers her take on a few breweries in each region—some old, some new, some famous, some that need to be—so you can plan your best Pure Michigan brewery trip yet.
Upper Peninsula
Also known as "KBC", these ales are distributed in Michigan, Eastern Minnesota and Northern Wisconsin. You can also enjoy the brews in a traditional tap room setting in Houghton. The tap room offers snacks and several nearby restaurants deliver full meals.
Alpha Michigan Brewing Company is one of those off-the-beaten-track places that locals love and is worth experiencing.  It's what we sometimes call "deep local," giving back some of its profits to the community as well as hosting fundraisers and other events, with a portion of their tap proceeds going to the cause at hand.
Located in the northernmost town in Michigan, this brewery comes highly recommended. It was founded in 2012 and has an ESB (English-style pale ale or "extra special bitter") named Jackpine Ale and something called Random Saison that are on my list to try.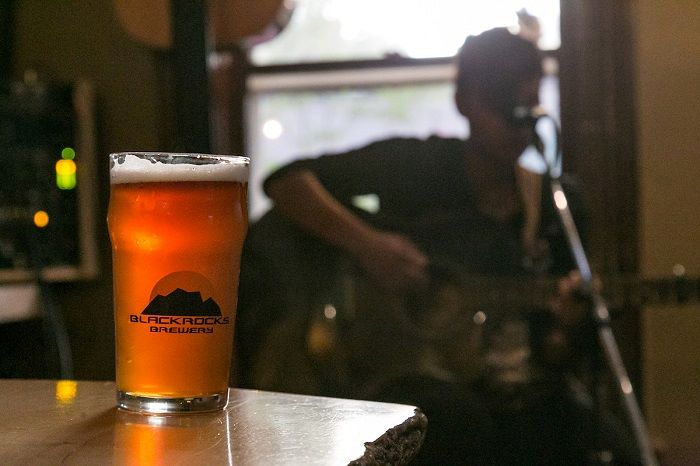 Blackrocks is located in a converted house in Marquette. The owners have done an excellent job with the space and it's become one of Marquette's most popular watering holes for good reason. Blackrocks also features live music Sunday through Thursday.
Ore Dock gained a loyal following of locals and tourists alike with its sharp focus on sustainable building materials, local community, and Belgian beers.
This brewery focuses on crafting world-class farmhouse and barrel-aged ales. It's housed in the unique historic Northwoods Supper Club, which was once the second oldest restaurant in the state.  
Cognition Brewing is located in the former laundry and boiler room of the historically designated Mather Inn and crafts small-batch brews.
This fun spot holds outdoor release parties even in mid-winter, creates brews like the "UPA" and "906 Ale" and offers beer dinners that pairs their brews with food often infused with them.
This is a great beer-centric beer and steakhouse in Escanaba. This "grill your own steak" type restaurant and brewery features a variety of beers on taps and several seasonal favorites.
Located in a 100-year-old restaurant, The Vierling has a long and storied history, including being among the first Michigan brew pubs in 1995. The food here is worth the trip (think: freshest possible whitefish) and the beer only adds to the fun.
This brewery is the perfect spot to swing by after exploring the magnificent Tahquamenon Falls as it is located just off the parking area for the upper falls.
Soo Brewing was the tenth brewery in the Upper Peninsula. While they do not serve food, guests are welcome to bring in their favorite meals to pair with their favorite beers.
Sip these locally crafted beers with an open-air view of the river. There's also a full-service menu and gallery as well as special first Friday art openings.
Lower Peninsula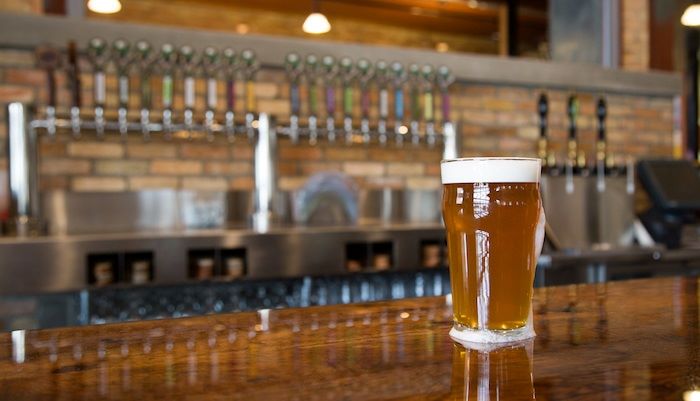 Short's is one of the most popular Michigan breweries, with award-winning brews and fun names for their products. Head to the pub in Bellaire for their beers on tap, which can be partnered with a delicious meal.
Located in the historic Village of Grand Traverse Commons, Earthen Ales began as a husband and wife team, servicing up well-balanced brews with snacks, or bring in your own food from neighboring restaurants.
Right Brain Brewery is right downtown. They focus on creating beers with local flavor ties like asparagus and cherry pie.
Stormcloud focuses on Belgian-inspired, Michigan-mage beers in their vintage taproom where you can also snack on delicious food from flatbreads to charcuterie plates.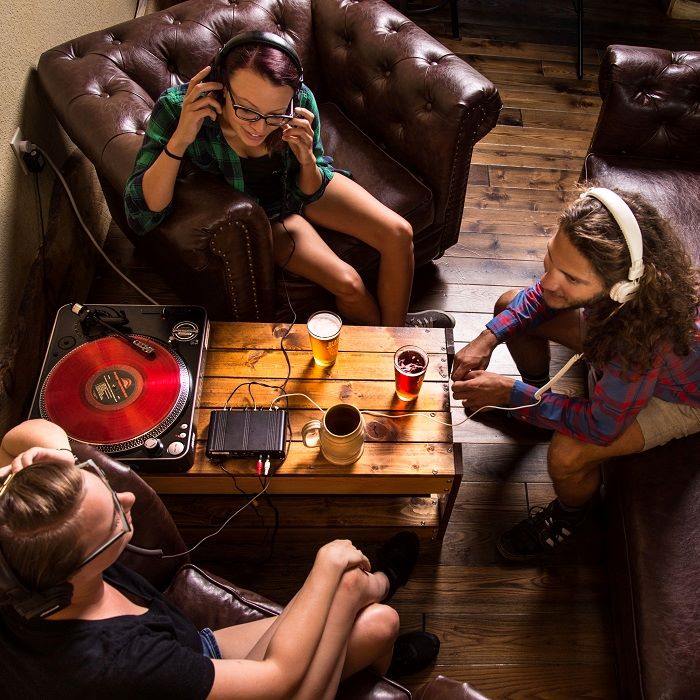 Beards was founded by two locals with a passion for craft beer which is still evident today. Head to their taproom where they have 24 beers on tap and food to pair them with.
Located in a place where beer has been brewed since 1872 and chock full of history. Enjoy beer onsite and participate in their mug club! 
Enjoy sandwiches, burgers and more at this family-owned business. Be sure to swing by Fridays and Saturdays for live music.  
The food menu at Paddle Hard changes daily to keep things fresh and seasonal. Pair their Brew-schetta with a delicious beer and you are ready to go!
A family-owned brewery this spot serves handcrafted beers on 12 taps created in a state-of-the-art production room and paired with farm to table food.
Boasts one of the most beautiful beer garden adjacent to their gorgeous event space. They also have a full kitchen.
Tenacity is located in a renovated firehouse along the Flint River. They offer a variety of drinks from beers and ciders to non-alcoholic root beer. 
With regular live music, DJs and Open Mic Nights, this spot is always buzzing! Swing by to enjoy the atmosphere and hand-crafted brews.
Brewery Vivant the world's first LEED certified microbrewery, tucked into a refurbished historic funeral home in the quaint East Hills neighborhood. Stop by for the farmhouse-inspired brews and wonderful desserts.
An all-time favorite, Founders boasts delectable sandwiches with a wide range of brews. Enjoy your beverage inside to enjoy the live music or outside by the gas fires. 
Odd Side has some of the most delicious oddball brews in the state, not to mention a gorgeous location in the old Story & Clark piano factory. There are no TVs or monitors in sight so you can enjoy your beer and the company of who you're with instead.
Lansing Brewery Company is one of the first breweries in the state capitol. The brewery is located right downtown and in addition to their wonderful beers, they serve craft cocktails with a full menu.
The tap at Mountain Town Brewing Company always has 10 rotating locally brewed microbrews. Guests can also enjoy peanuts, popcorn, a game of darts or sit by the fireplace to catch up with friends. 
Bell's is an award-winning brewery as well as Michigan's oldest brewery. The spot offers up interesting food to pair with its beers, a beer garden and live music and entertainment. Guests can then hit the general store to stock up on beer brewing supplies of their own.
With a full menu, outdoor seating and live music on Saturdays, Saugatuck Brewing Co. is the perfect mix of fun and relaxing.
Founded and owned by a trio of blonde-haired sisters as a passion project, this is a thriving brewery with a hand-crafted menu.
This brewery invented the "Feelgood Tap". The concept is that one tap is designated as the "Feelgood" and proceeds from the sale of that brew go to a designated charity. Their food is simple yet delicious and is perfect with the beers.
This spot offers house-made ciders, rotating beers, wines and homemade sodas on the bank of the Huron River. The food menu is simple fare, with local products.
Named after the acronym for remembering our beloved Great Lakes, HOMES serves its brews and Asian-style street food both indoors and outdoors.
M-Brew is home to a cozy fireplace and quaint patio perfect for sipping beers and catching up with friends while you enjoy a meal.
I hope you've found someplace new and interesting to visit the next time you're in search of a good brew in the Mitten State.
About the Author: Liz Crowe is an Ann Arbor-based former brewery founder and owner, sales and marketing consultant and best-selling author of fiction set in breweries. She is also a founding member and current president of Fermenta Michigan. Find her on Facebook, Twitter, or Instagram. Or Check out her books on her website.