5 Michigan Honeymoon Destinations That Won't Disappoint
You plan and prep for months and months, but once the big day is over and you've said your 'I do's', it's time to unwind and spend some quality time with your other half. Michigan's sandy beaches, dramatic waterscapes, romantic sunsets and small town charm make the perfect backdrop for a perfect honeymoon. These Michigan honeymoon getaway ideas won't break the bank and certainly won't disappoint!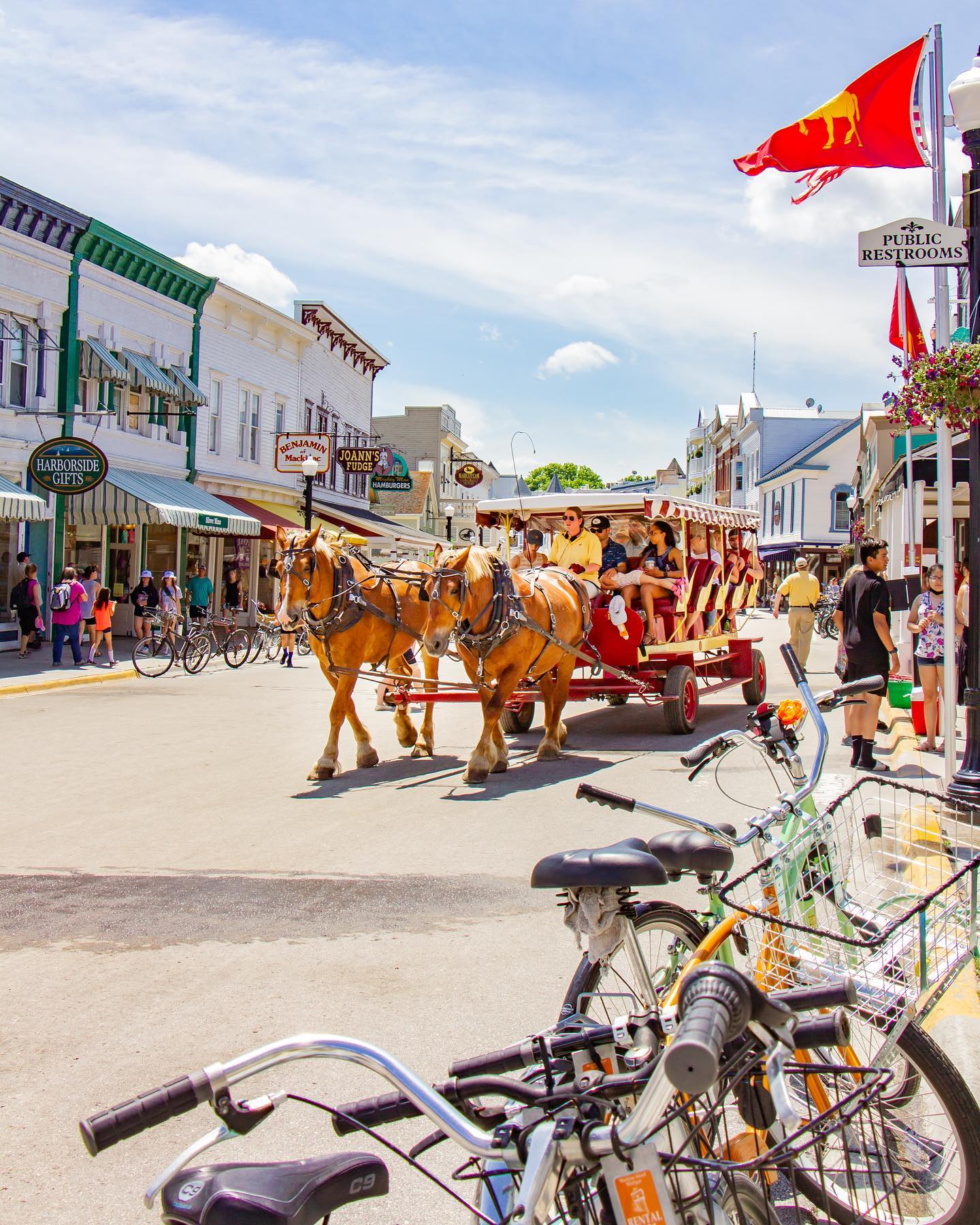 There is no place quite like Mackinac Island. Enjoy a relaxed vacation on the island where everything moves a little slower (No cars are allowed!). Whether you travel by horse and buggy, bicycle or foot, you'll take in beautiful scenery surrounded by water. Immerse yourself in a quaint downtown atmosphere, shopping and all of the fudge you can possibly eat. Complete your honeymoon getaway by staying at the famous Grand Hotel or choose from the multiple unique bed and breakfasts around the island.
 
Traverse City is a four season travel destination, you can choose between winter and summer sports galore. In the winter, there are plenty of opportunities for your favorite winter sports. In the summer, climb mountains of sand at the Sleeping Bear Dunes National Lakeshore, which will provide breathtaking views seen from the dunes and forest. After all of the exercise you deserve to enjoy some delicious eats. Dining in Traverse City will be a culinary journey with plenty of restaurants for sampling amazing food and Michigan craft beer. Round out your trip and toast to your new life together with some romantic wine tasting on the Leelanau Peninsula. 
 
 
From Saugatuck to Holland and Grand Haven to Silver Lake Sand Dunes, you can't go wrong on 3,000 miles of sandy shoreline. Named one of  USA Today's Best Summer Weekend Escapes, Saugatuck's grassy dunes, white sand beaches, unique shops, fine dining and exquisite lodging lure visitors from far and wide. This beachtown has maintained the charm of small-town rural America and is the perfect place for a easygoing getaway with your sweetie.
 
Holland is a small, historic town with so much to offer. Take a stroll on the cobblestone sidewalks or a bike ride on the scenic lakeshore. Ride your horse to the finish on an antique carousel. Watch windmill blades pinwheel through the sky at Windmill Island Gardens. This is a perfect option for a low-key honeymoon where you just want to enjoy each others company. Here, you'll fall in love with Holland and each other all over again.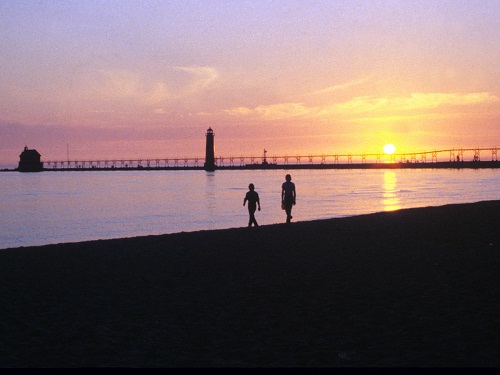 One of Michigan's featured beachtowns and a renaissance city, Grand Haven has become a beacon for those looking for simplicity and natural beauty. From its roots as a highly commercial port-of-call for ferries and passenger liners, Grand Haven has evolved to become a place of serene enjoyment, hosting lively outdoor recreation, a thriving downtown, history, culture and festivals on the shores of Lake Michigan and the Grand River. Grand Haven is also home to the world's largest musical fountain, boardwalk, beautiful beaches, lighthouses, historic downtown, and more.
 
Silver Lake Sand Dunes is a beach paradise! Nestled along the shore of Lake Michigan and Silver Lake you'll find massive sand dunes, beach buggies—with the only sand dunes where you can drive your own ORV in Michigan—and miles of pristine shoreline beaches designed for pure fun. Spend the morning on the dunes, the afternoon in the water and finish your day in one of the dunes' charming villages for a relaxing dinner at a locally owned restaurant.
 
If you want an experience you will never forget, Pictured Rocks National Lakeshore is the place to go. Multicolored sandstone cliffs, beaches, sand dunes, waterfalls, inland lakes, streams, forests and wildlife comprise this scenic area on Lake Superior. Activities include sightseeing, camping, kayaking, backpacking, hiking, fishing, picnicking and boating. For the more adventurous couple, paddling is one of the best ways to see this magnificent shoreline. Take a photo together at Lover's Leap to truly capture the moment.
 
 
Nothing sets the stage for a luxurious vacation quite like a Michigan resort. From shopping to fine dining, luxurious spas to beautiful mornings along fairways, Michigan resorts have it all. Here you can relax, have fun and live it up. A five-star night in one of Michigan's resorts can be a honeymooner's dream come true. Challenge your sweetie to a round of golf on one of many championship golf courses throughout the state. You won't want to miss this elegant, yet rustic getaway.
 
For more on popular Michigan attractions and destinations, visit michigan.org/hot-spots.
---