Tecumseh's Delicious Dozen: Food, Fun and More
Whether looking for a coffee and quick bite, a gift for a foodie friend or a culinary creation, downtown Tecumseh does not disappoint. Here are a dozen delicious choices to refuel, grab a gift and more while exploring the area.
To get the morning started, or for an afternoon pick-me-up, a stop at Musgrove + Company is a must. Where coffee is community, Musgrove crafts various coffee drinks from the traditional drip coffee to espresso drinks and cold brew. Look for the seasonal specialties including the Sugar Cookie Latte. With house-made syrup featuring strong flavors of almond and a hint of vanilla with a pinch of sea salt, it's no wonder it's a customer favorite.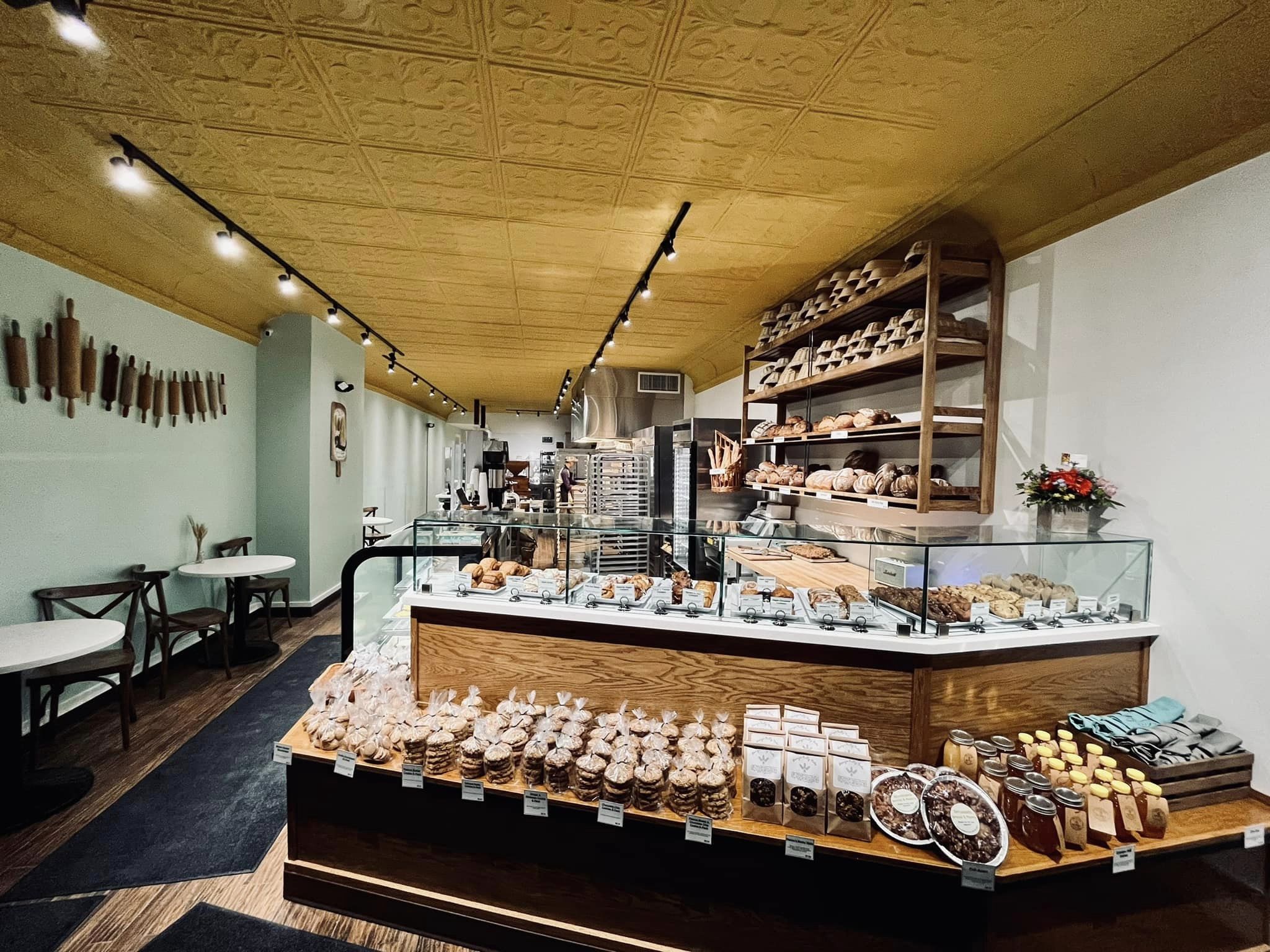 Tecumseh Bread & Pastry is a quaint neighborhood bakery located downtown featuring hand-crafted bread and pastries using organic, fresh-milled locally grown grains. The grains are milled on-site to help create wonderful flavors in their croissants, including the Hazelnut & Chocolate Cream Filled Croissant, and bread like the Roasted Garlic Sourdough. While the menu changes regularly, there is always a sweet or savory treat in store.
Dine like the Brits do with a unique luncheon dining experience at the British Tea Garden & Rooftop Café. Enjoy cottage pie, ploughman's lunch, quiche or finger sandwiches. They also offer a diverse selection of soups, salads, sandwiches, and of course dessert! Browse the shop and find endless varieties of teas, jams and honey. Look around for British favorites including British Biscuits, or as we call them cookies.  
Spice up the evening with dinner at Salsaria's Mexican Restaurant. Start with a flight or two—Choose three flavors for the Margarita Flight and pair it with the Chip & Dip Flight that includes guacamole, queso, chips and homemade salsa made fresh daily. For a new take on brunch, head to Salsaria's for Saturday brunch from 10am-2pm.
Stop into the Tecumseh Brewing Company to quench your thirst. With at least a dozen, brewed on-site, beers on tap including a fan favorite Hayden's Hefeweizen. Grab some nachos and hang out with friends playing darts or cornhole.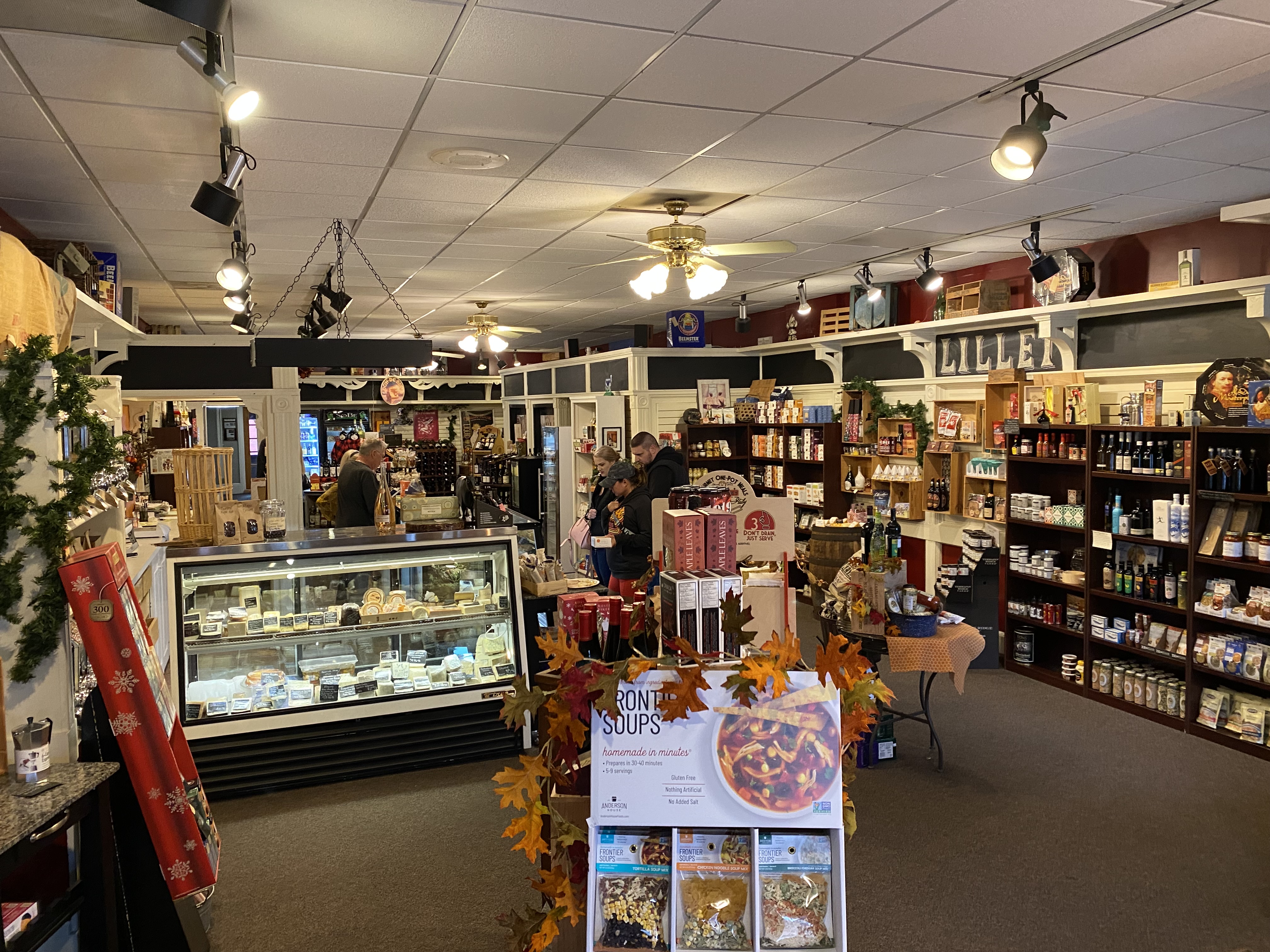 With more than 180 types of hand-cut artisan cheeses at any given time, The Boulevard Market, is the place to stop for specialty foods, wine and craft beers. This European-inspired market offers gift ideas for foodie friends, or something new to take home to enjoy.
A trip to downtown Tecumseh isn't complete without a stop at Pentamere Winery. This family-owned winery and tasting room encourages you to 'Drink what tastes good to you' and firmly stands behind it. Need help deciding, just ask! The friendly staff is not only passionate but knowledgeable about wine. May we suggest a taste of the Cascaden Cabernet Sauvignon? This Cabernet has blackberry and dark fruit flavors married with soft tannin and oak giving a long, bold finish. For a sweeter sip, try Midnight Plum. A sweet fruit wine that smells like the first bite of a plum. The flavor of ripe plum with a gentle tingle and long finish.
Looking for a burger and a beer? Head to Embers Bar & Grill to sample one of the more than a dozen creative burgers. For a sweet-hot taste, go with The Firecracker—two burger patties stuffed with jalapenos and raspberry preserves.
A staple in the area, The Station (formerly Evans Street Station) is located in Tecumseh's former firehouse. Featuring a traditional American menu that includes entrée salads to whitefish, burgers and steak. Make sure to start with everyone's favorite -- Disco Fries, fries smothered in melted cheese, gravy, bacon, and scallions!
For a Mediterranean flavor be sure to stop into Pita Delight and enjoy a Grape Leaves Vegetarian Wrap, Chicken Shawarma or Falafel. Don't forget the ever-popular Baklava to finish off your visit.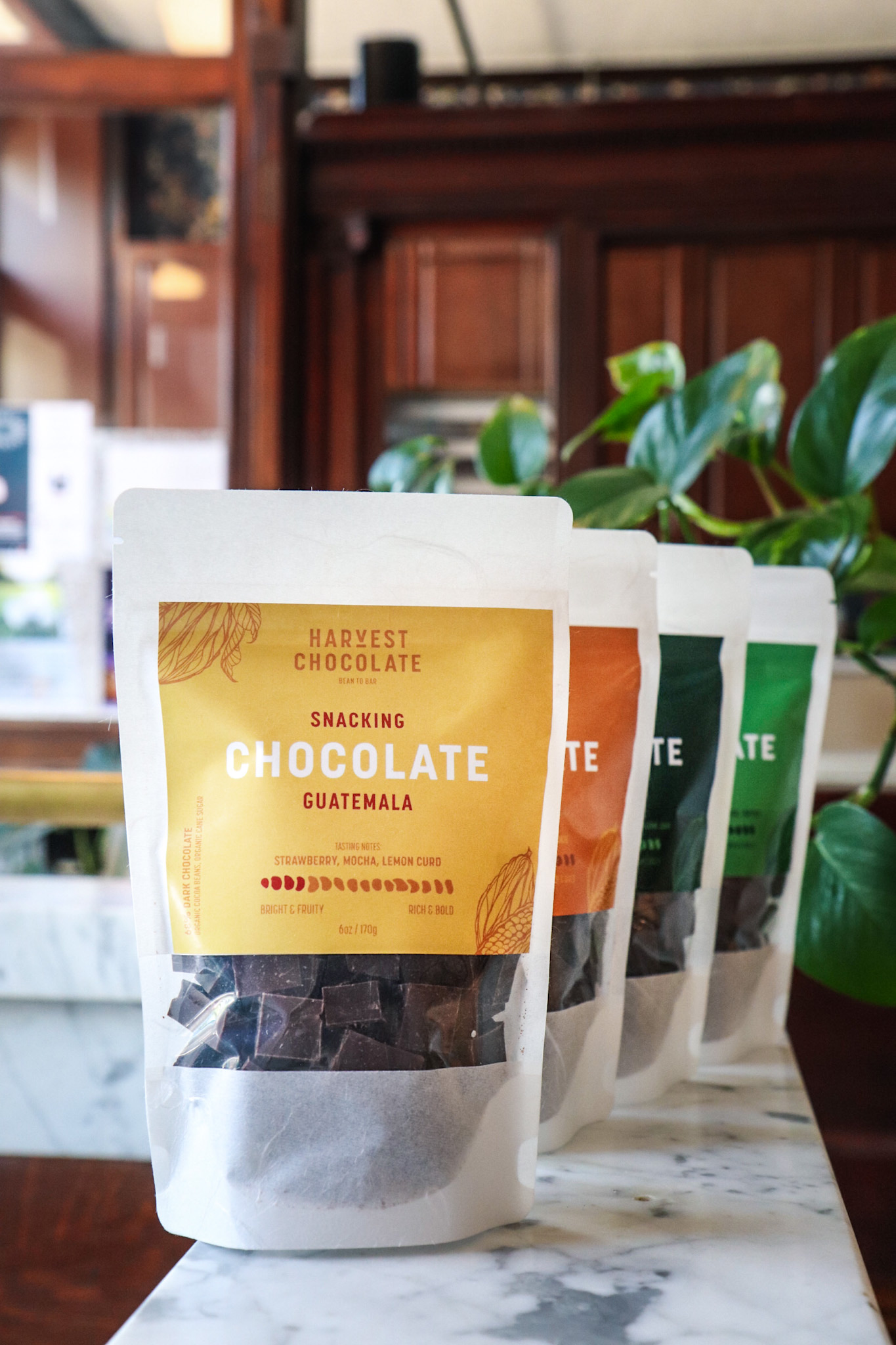 Harvest Chocolate, located within The Vault Sweet Marketplace, makes chocolate completely from scratch using two ingredients from around the world—organic cocoa beans and organic cane sugar. The Snacking Chocolate Collection, a customer favorite, is available in four distinct dark chocolate varieties, bagged and formed into bite-sized chocolate pieces ready to nibble. Where the cocoa beans are grown is the first key to the tasting notes naturally enjoyed in chocolate. These Snacking Chocolate varieties will take you on a trip around the world.
Speaking of sweet treats, make sure to save room for dessert when dining at Peppers Mexican Grill. From churros Tres Leches cake, Mexican Flan, and fan favorite Sopapilla & ice cream, the desserts do not disappoint.
Did we make you hungry? Plan your trip to check out these and the other delicious destinations in Tecumseh!