Things to Do in Lenawee County: The Ultimate Pure Michigan Guide
 
Nestled in southeast Michigan's Irish Hills and dotted with charming small towns and sparkling lakes, Lenawee County offers weekend escapes within a short drive of Detroit, Ann Arbor and Toledo. Whether your idea of a good time includes the adrenaline rush of a NASCAR race or a relaxing paddle on an inland lake, an evening of brewery hopping or a night at the theatre, Lenawee County won't disappoint.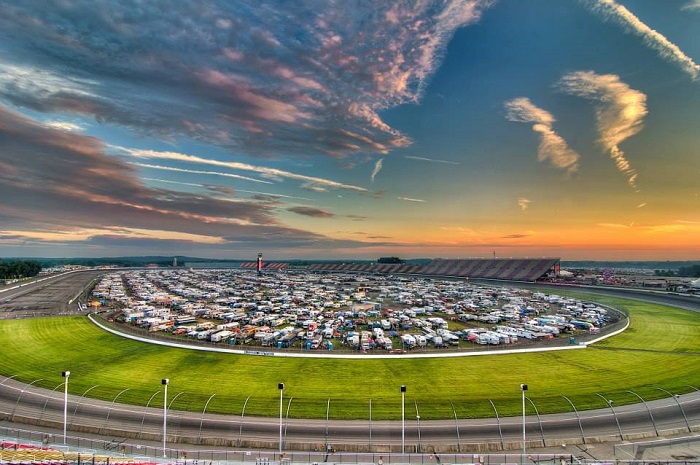 Spread across 1,400 acres in the Irish Hills, the Michigan International Speedway thrills NASCAR race fans each summer. A two-mile oval takes center stage on race weekends, featuring a variety of automobile and truck competitions. Racing fans can also look forward to the camaraderie found at each of the track's eight campgrounds, offering more than 8,000 campsites.
 
The rich farmland of southeast Michigan produces luscious grapes—and even better wine. Follow the Pioneer Wine Trail through Lenawee County to the towns of Brooklyn, Tecumseh and Adrian. Then enjoy a tasting of local Rieslings, Pinot Grigios and Pinot Noirs at Cherry Creek Cellars, Chateau Aeronautique, Black Fire, Pentamere and Flying Otter wineries.
 
3. Enjoy Performing Arts in Adrian and Tecumseh
Art and culture thrive in rural Lenawee County. The area's longest-running performing arts venue is the Croswell Opera House, Michigan's oldest continuously operating theatre, dating from 1866. Broadway-style musicals are a specialty at the Croswell, but you can also catch plays, children's theatre, musical performances and fine art exhibitions. The Adrian Symphony Orchestra performs concerts on the campus of Adrian College in the newly expanded and renovated Dawson Auditorium. There's always something playing at the Tecumseh Center for the Arts. Attend pops concerts, youth theatre performances, dance recitals and the National Touring Season, featuring professional theatre with national acclaim.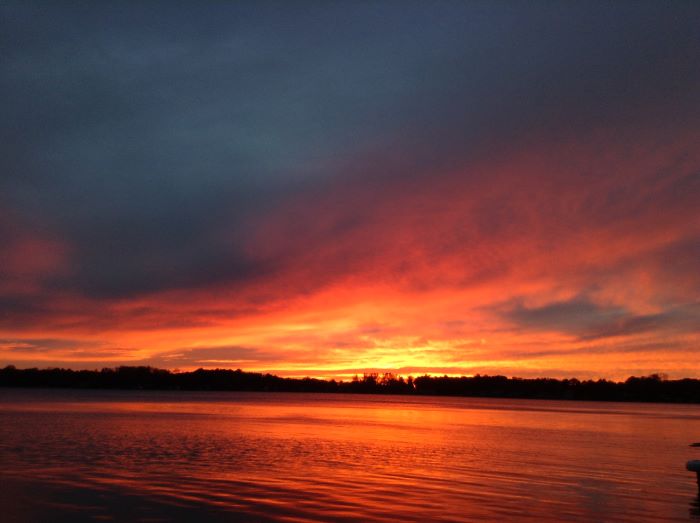 Set on the shores of Devils Lake and an easy drive from Round Lake, Manitou Beach revels in waterfront living. Visit an outfitter like Rob's Rentals or Devils Lake Water Sports to pick up a pontoon boat, kayak or an SUP board for time on the water. The Sandbar Café promises board games, a few decks of cards and a stack of books to occupy your time while you sip your morning coffee or enjoy an ice cream cone. Afterward, pop into the Manitou Beach Glass Factory (a fused glass studio) or the Manitou Beach Boathouse Art Gallery for a colorful souvenir of your visit.
 
5. Go Museum Hopping in Adrian, Brooklyn and Hudson
Historic sites offer a glimpse into another century in Lenawee County. For a good overview of the region's history, visit the Lenawee County Historical Museum in Adrian. Housed in a castle-like former Carnegie Library, the building has been transformed into a repository for local Underground Railroad, Civil War and industrial artifacts. In Hudson, the William G. Thompson House Museum and Gardens opened its doors to a 1890s Queen Anne style home and its extensive collections of Japanese woodblock prints, jade carvings and Chinese glass, and porcelain. In nearby Brooklyn, the 1840s Walker Tavern Historic Site, which once served as a roadside stagecoach stop, offers tours, picnic facilities, a Sunday farmer's market and vintage baseball games.
 
6. Quench Your Thirst with a Craft Beer
Michigan ranks as one of the nation's best places to enjoy a craft beer, with more than 350 breweries statewide. Wet your whistle at one of Lenawee County's favorite watering holes, such as the Tecumseh Brewing Company or Cotton Brewing Company. Go all out and visit the Rockin' the Hills Craft Beer Festival in Manitou Beach in July.
 
Two arts studios and numerous classes make it easy for visitors to unleash their creativity, whether through ceramics, glass, painting or metalwork. The Arts Center's exhibition space focuses on traveling museum shows, and a very nice on-site restaurant, Twelve, makes it easy to linger.
 
Michigan's largest botanical garden, Hidden Lake sits within the lush Irish Hills. Numerous flowerbeds, a demonstration garden, ornamental shrubs, hosta and rhododendron gardens, a plant conservatory and an arboretum fill the grounds at Hidden Lake, which is owned and operated by Michigan State University. Don't care to wander the gardens' 755 acres? A meandering network of roads makes the attraction accessible to automobiles.
 
The scenic countryside of southeast Michigan rolls past as visitors travel aboard the Old Road Dinner Train. Following a segment of the original Erie and Kalamazoo Railroad Line, the three-hour Murder Mystery trip includes a five-course meal.
 
10. Take in a Lenawee County Festival
Interested in award-winning films? Buy a pass to the Adrian International Film Festival. Is music more your thing? Check out the Blues and Brews Festival in Adrian or the Faster Horses Country Music Festival at the Michigan International Speedway. If the arts are more your style, visit Adrian's Artalicious Fine Arts Fair or the Devils Lake Festival of the Arts. In Lenawee County, it seems there's always a festival on the horizon—and a festival for every interest.
 
---