Things to Do in Traverse City: The Ultimate Pure Michigan Guide
Traverse City is a gorgeous and vibrant Northern Michigan town, perfect for a getaway any time of the year. It's rich history, delectable food options, shopping opportunities and various scenic vistas makes it an ideal destination for everyone. (Pro tip: consider a visit during spring or fall when you can save with a seasonal lodging package and enjoy the must-see, must-do activities around the region.)
If you're looking for help to plan your trip, Traverse City Tourism shares a few suggestions.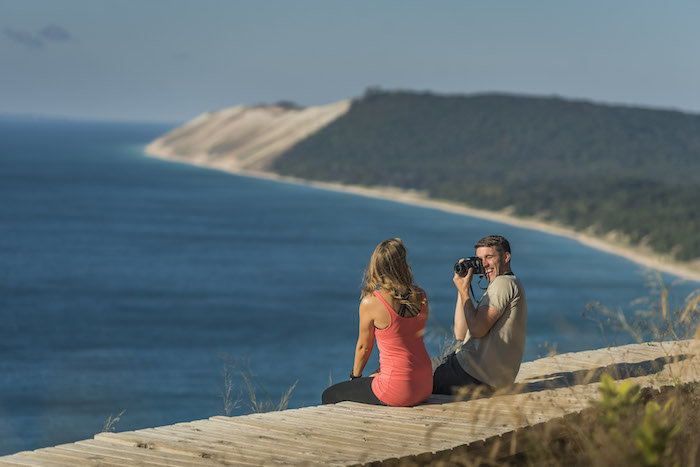 We never get tired of the Sleeping Bear Dunes National Lakeshore, a breathtaking 64-mile curve of beaches, coves, islands and dunes – some perched as high as 400 feet above the water. Its grandeur can be viewed from overlooks along the Pierce Stocking Scenic Drive. But it's even better to walk its beaches, hike its trails or even take a ferryboat ride to the unspoiled Manitou Islands.
 
Traverse City's most distinctive architectural treasure is the sprawling Grand Traverse Commons, our former mental asylum, whose castle-like buildings are slowly being converted into a complex of apartments, shops, galleries, offices and restaurants. Great shopping, and the 480-acre wooded campus is a beautiful place for people to walk, run and bicycle.
 
Each summer, thousands of visitors flock to Traverse City for the National Cherry Festival. From the first window-rattling roar of the jets at the air show to the last float in the Cherry Royale Parade, we are big fans of this annual event. Everything is located conveniently within walking distance, and since almost all the events are free, it offers more than a week of affordable family fun.
 
4. Tour the Traverse Wine Country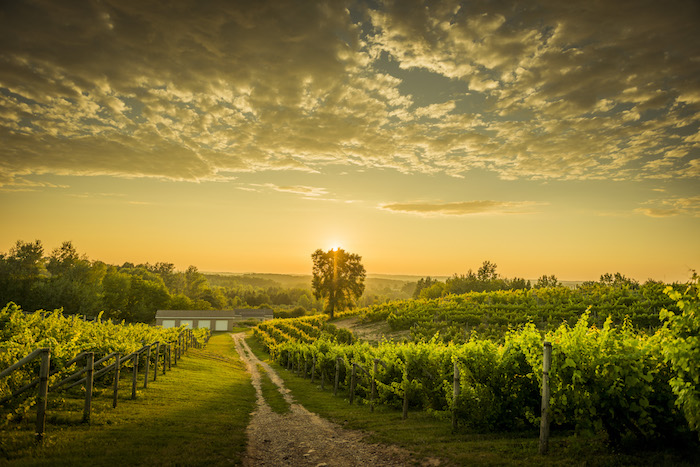 Traverse City may be the "Cherry Capital of the World," but the same water-cradled slopes that make this a perfect place for fruit orchards are now producing some of the best wines in the country. The Leelanau and Old Mission peninsulas are dotted with vineyards and wineries -- many in awe-inspiring hilltop settings that make them attractions in their own right.
 
In a secluded forest setting (about 20 minutes from downtown Traverse City) Interlochen is a magnet for lovers of music, drama and dance. Over 200,000 people visit each year. Come for a show, or simply for a stroll around the campus.
 
6. Bask in the Sun at Traverse City Beaches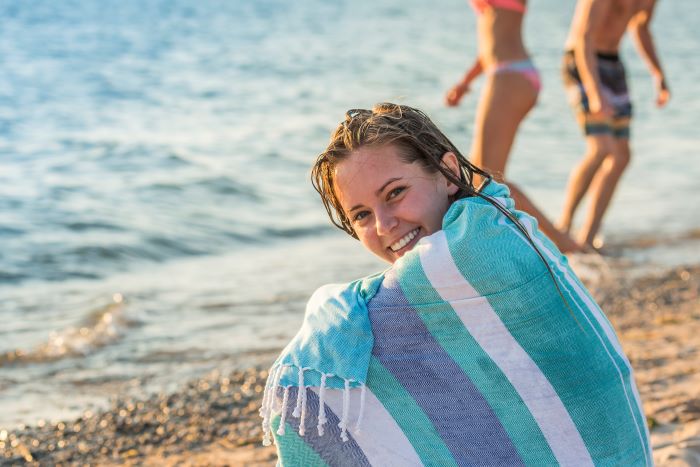 You can't visit without spending some time at Traverse City beaches! On West Grand Traverse Bay, try Clinch Park, West End, and Bryant Park (a particularly good spot to catch the 4th of July fireworks). The entire southern shore of East Bay is one long beach of fine sugar sand, and it's shallow enough for little ones. Check out the Traverse City State Park near Three Mile Road.
 
7. Check Out Slabtown
In the 19th century, Bohemian immigrants came to work in Traverse City's waterfront sawmills. They built their homes with slabs of scrap lumber from the mills, so their neighborhood came to be known as Slabtown. Many of their cottages are still standing – and so are two great bars: Sleder's Family Tavern, and the Little Bohemia Pub & Grill. Both places still preserve the feel of an earlier, more authentic Traverse City.
 
8. Sail the Tall Ships
Traverse City has more tall ship sailing vessels than any other port on the Great Lakes. Taste the exhilaration of the Days of Sail is to take a two-hour cruise aboard the 114-foot Tall Ship Manitou, a replica of a 19th-century schooner, or on the Nauti-Cat, the largest commercial sailing catamaran on the Great Lakes.
 
At the Grand Traverse Lighthouse Museum near Northport, visitors can see how lighthouse keepers and their families lived in the early 1920s. One of the oldest lighthouses on the Great Lakes, it has been in service for over 150 years. The smaller Mission Point Lighthouse at the tip of the Old Mission Peninsula is another scenic treasure.
 
9. Shop the Day Away
Traverse City is a shopper's paradise. Our pedestrian-friendly downtown has scores of fascinating boutiques, restaurants and galleries, plus lots of places to sit and relax. Nearby are picturesque lakeport towns like Leland, Glen Arbor, Elk Rapids and Northport -- filled with hidden byways, cozy cottages, quaint shops and stunning galleries.
 
10. Indulge in Farm Fresh Food
This time of year, fresh fruits and vegetables – including cherries! – can be found almost everywhere around Traverse City. The community has lots of farmer's markets, roadside stands, and U-pick orchards where you can enjoy picking your own fruit. It tastes so much better that way!