Things to do in Holland: The Ultimate Pure Michigan Guide
It's little surprise that
Holland
claims a rich Dutch history. From tulips to wooden shoes and windmills, there's a touch of the Old World around every corner. But there's much more to this West Michigan college town. Whatever your interest, whatever the season, Holland offers a host of Pure Michigan experiences.
Enjoy a Festival
Holland is famous for its annual
Tulip Time Festival
each May, when millions of colorful blooms line city streets and fill flower beds. But Holland hosts a dozen festivals year-round. Check out the summertime
Street Performer Series
with more than 30 musicians, acrobats, mimes and jugglers lining 8
th
Street. As many as 300 artists sell their works at
Art in the Park
each August. The
Tulipanes Art and Film Festival
takes place each September and
Dutch WinterFest
kicks off just after Thanksgiving.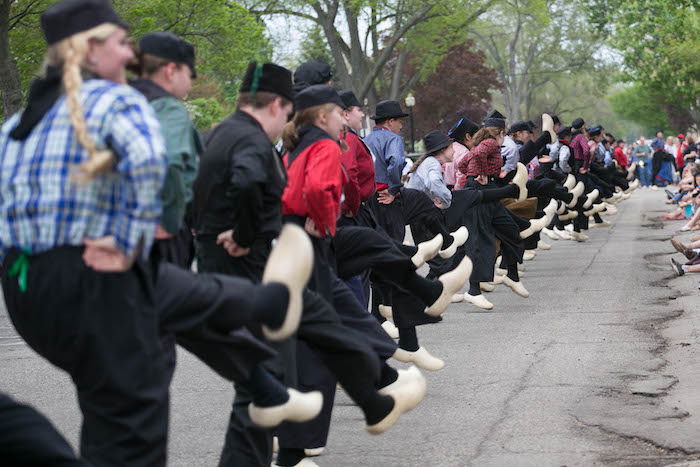 Sample Dutch Treats
Buy a loaf of Dutch sugar bread. Dunk
krakelingen
or
jan hagel
cookies in your coffee. Order up a plate of pigs-in-the blanket for breakfast or add a slice of Gouda to your sandwich. Dutch food specialties are available at restaurants and shops across Holland. Check out
deBoer's
Bakkerij
for authentic Dutch baked goods. Visit the
Holland Peanut Store
for Dutch chocolates and licorice. Or just head to the grocery store, where Dutch cheeses and cookies are commonplace.
Sip a Craft Beverage
New Holland Brewing Company
enjoys a solid reputation with craft beer lovers nationwide. But the downtown brewery and craft distillery is only one of a half dozen in this beer- and spirits-loving town. Wet your whistle at
Macatawa Ale Company
,
Big Lake Brewing
or
Our Brewing Company
for a sampling of Holland's best. If spirits are more your style, enjoy a craft cocktail at
Coppercraft Distillery
. Some facilities even offer behind-the-scenes tours.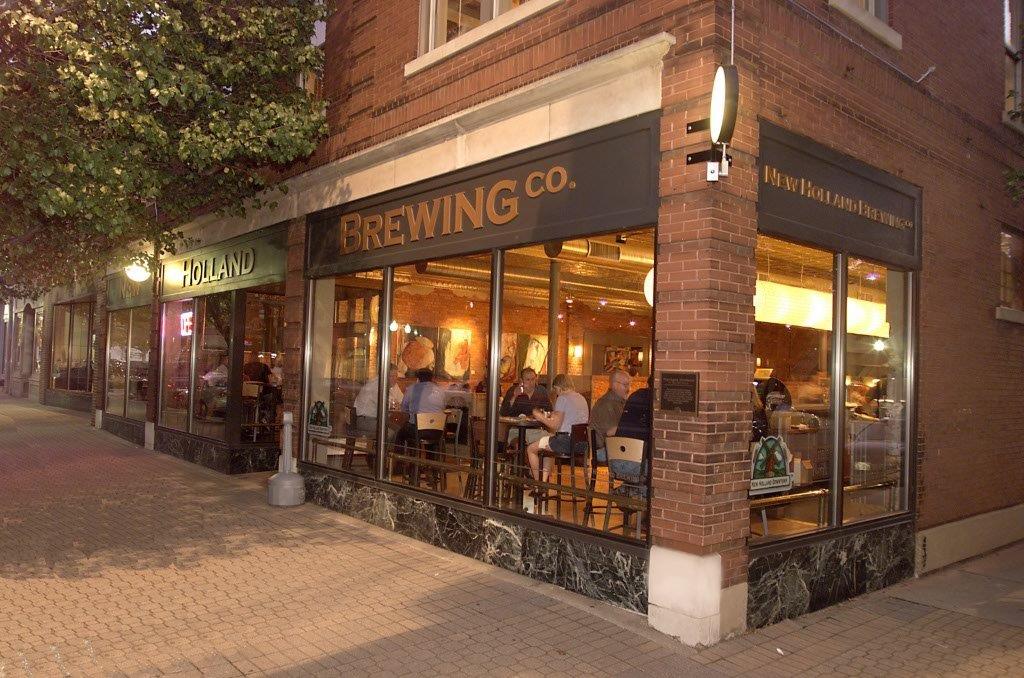 Tour Holland on Two Wheels
More than 155 miles of paved bike paths crisscross Holland, from the thickly-shaded 20-mile Lakeshore Connector Path on the city's north side to the hilly mountain bike trails at the
Upper Macatawa Natural Area
and the dedicated bike lanes downtown. Don't have a bike? You can rent one at
Velo City
or
Rock 'n' Road
.
Meet DeZwaan
Tour a Dutch original, the 260 year-old historic DeZwaan windmill. The only authentic working Dutch windmill in the United States, the mill was purchased and transported to Holland's
Windmill Island Gardens
in the 1960s. She's still at work, milling grain for purchase at the gardens' shops and for use in baked goods around town. While you're visiting, take time to see the gardens' 36 acres of flower beds, its Dutch street organ and carousel.
Dine al Fresco
There's no place better for enjoying the beauty of Lake Macatawa than dining at
Boatwerks Restaurant
, whether on the deck during the warm weather or behind floor-to-ceiling windows in winter. Downtown, enjoy a drink or a meal outdoors at
Butch's Dry Dock
,
Alpenrose
, The
Curragh Traditional Irish Pub
or
New Holland Brewing Company
, among many others.
Savor the Taste of the Lakeshore
The Lake Michigan shore ranks as the state's most agriculturally diverse region, with asparagus, strawberries, blueberries, cherries, peaches and apples all readily available in season. Pick up a sampling of locally-grown goodies at roadside stands, where payment is still in a little cash box, on the honor system. Experience harvesting yourself at one of the area's U-pick farms. Or visit the
Holland Farmers Market
where twice a week local farmers sell produce, fresh flowers, cheese and meat.
Shop Downtown Holland
Experience Holland's unique mix of retail. Independently-owned boutiques line downtown's 8
th
Street, selling items ranging from outdoor gear at
The Outpost
to the hundreds of magazines and books at
Reader's World
; from performance and fashion shoes at
Borr's
to one-of-a-kind artworks at galleries like
Moynihan
. And downtown Holland's unique snowmelt system guarantees snow- and ice-free sidewalks even in the midst of winter.
Hit the Trail
Holland's natural beauty shines at area parks. Lace up your hiking boots to explore the trails at the
Outdoor Discovery Center
or the
DeGraaf Nature Center
. Near Lake Michigan, you can climb the 230 steps of Mt. Pisgah, a towering sand dune with stunning views of Lake Michigan, Lake Macatawa and
Big Red Lighthouse
. And to the east is the
Upper Macatawa Natural Area
with its foot- and bike paths.
Learn a Little History…
Pick up a self-guided historic walking tour brochure at the
Holland Area Visitors Bureau
and wander through
Holland's
charming historic neighborhoods. You'll learn about the 19
th
-century Dutch settlers who left their indelible mark on Holland and the entire lakeshore. Don't miss the
Holland Museum
and the
Cappon House and Settlers House Museums
.
…and Take in a Little Culture
Experience award-winning theatrical performances each year at the
Hope Summer Repertory Theatre
. Also on the Hope College campus are the
Kruizenga Art Museum
, the 800-seat concert venue, the
Jack H. Miller Center for Musical Arts
, and the
Knickerbocker
film and performance theatre. Elsewhere in town, check out the paintings, Delftware and silver of the Dutch Collection of Fine and Decorative Arts at the
Holland Museum
and the musical performances of the
Holland Symphony
.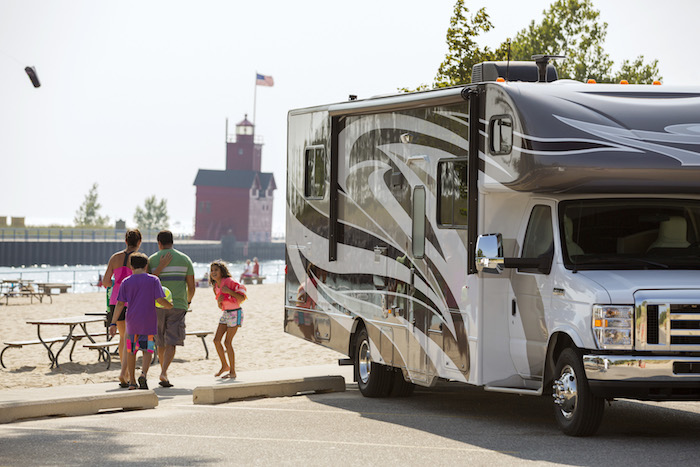 Visit the Big Lake
Holland offers lots of opportunities to enjoy views of beautiful Lake Michigan. Head to
Holland State Park
for swimming, fishing, camping, views of
Big Red
and water sports rentals. To the north,
Tunnel Park
and
Kirk Park
provide sugar-sand beaches and playground equipment. At day's end? All of Holland's Lake Michigan beaches promise rainbow sherbet sunsets and a year's worth of Pure Michigan memories.
---