7 Ways to Celebrate St. Patrick's Day in Michigan
Time to break out your green attire, cook up some corned beef and cabbage and embrace your inner Irish spirit! In honor of St. Patrick's Day, we've gathered up some great ways a Michigander can celebrate. While we can't promise you will find a pot o'gold, these events are sure to be a good time. Here are just a few of the many St. Patrick's Day events happening around the state.
 
What started as a local party by a few residents, the Clare Irish Festival now offers a variety of family-oriented activities. Vendors offer handmade crafts, a parade marches through the streets, live music plays while visitors drink green beer and pets can be found in attendance, competing in a photo contest.
 
Bring out the whole family for two days of Irish-themed fun in downtown Grand Ledge. Over the course of two days, guests can enjoy live Irish music and dancing in between beer and traditional foods. There is also a parade and an Irish stew cook off. The event closes with live dancing and bagpipes by professional performers.
 
Join the festivities that include an Irish jog 5K/10K, St. Patrick's Day parade, Irish pub fare, a scavenger hunt, live music and kids games.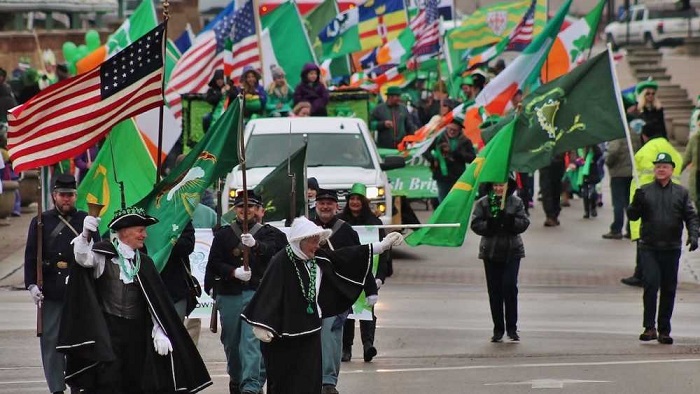 St. Patrick's Day would not be complete without community parades. Holland is inviting you and your family to join them in celebrating St. Patrick's Day with Irish dancers and plenty of kilt-wearers. This is the kind of event everyone from babies to grandparents can participate in.
 
For a grown-up night out on the town, head to Port Huron for the annual pub crawl. Festive party buses will transport you and your party from pub to pub on a continuous loop all afternoon and evening. You can either buy wristbands ahead of time or spend a few dollars more and get one the day of the event.
 
Perhaps one of Michigan's most renowned St. Patrick's Day events is Detroit's Annual St. Patrick's Day Parade. This family-friendly event is sure to entertain all who attend with the various floats. The parade route is on Michigan Avenue through historic Corktown. If you're planning to go, it may be a good idea to arrive a bit early for the best vantage point.
 
If you're in the tri-cities area and are looking for some fun, head to Bay City's annual St. Patrick's Day parade. There will be plenty of Irish music, captivating floats and plenty of shamrocks to be seen. This event is friendly to those of all ages and is a great way to join in community events.
 
---