Upper Peninsula County Road Agencies "Don't Miss" Fall Color Routes
Cool air means fall colors are upon us! Michigan county road agencies in
the Upper Peninsula
have recommended some especially colorful local roads. Peak fall color for
the Upper Peninsula
should be early October. Plug intersections into your vehicle or smartphone navigation system to take advantage of the UP's peak viewing conditions.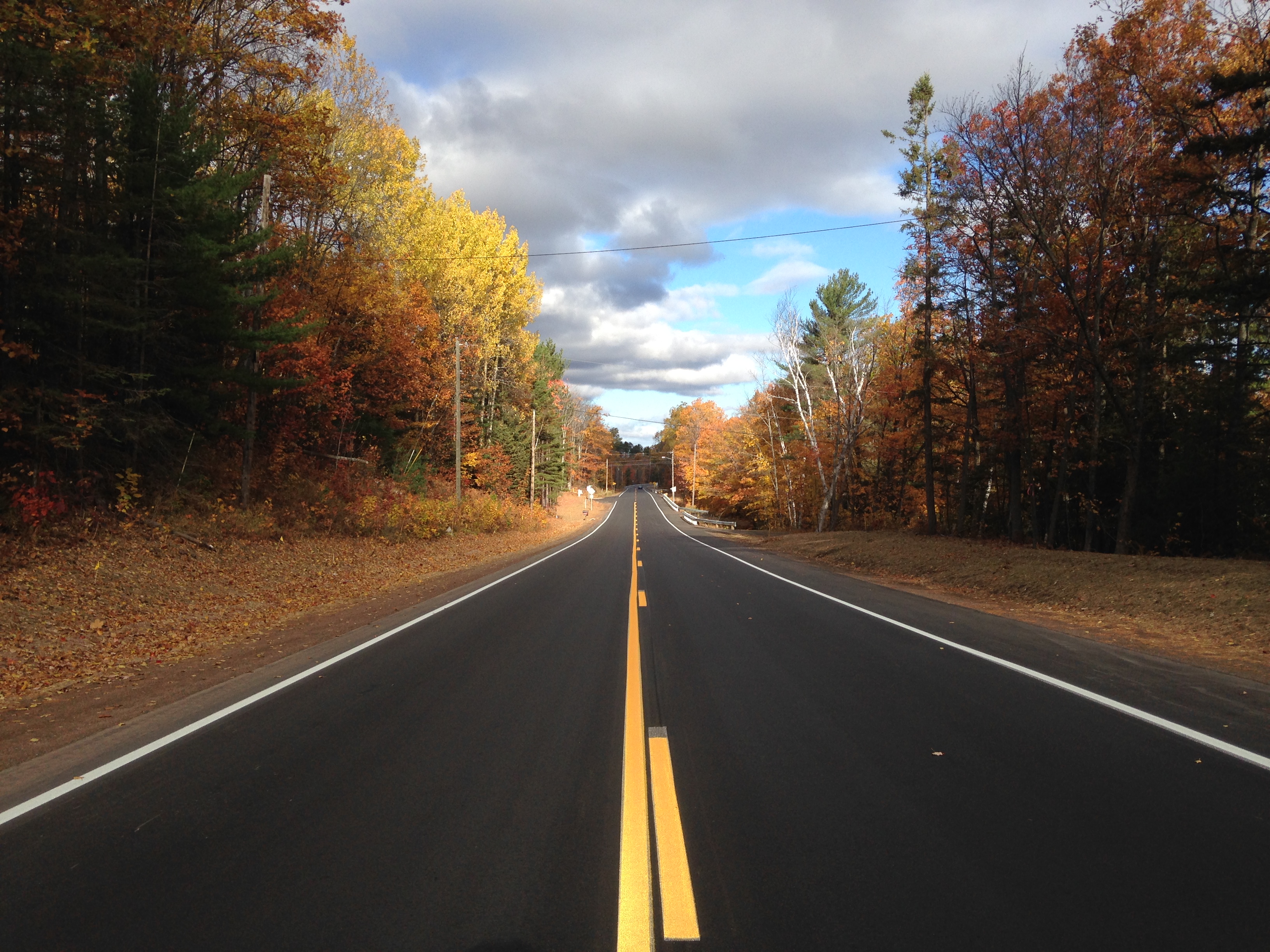 Chippewa County
North and South Caribou Lake Roads in the DeTour Village area
Gogomain Road from Goetzville to Pickford
Lakeshore Drive from Brimley to M-123
Salt Point Road from M-28 to Lakeshore Drive
Dickinson County
Kramer Drive on the north side of the city of Iron Mountain
Metropolitan Road near Felch
Houghton County
Paradise Road
Freda Road
Pike River Road
Calumet Waterworks Road
Iron County
Ottawa Lake Road/ Hagerman Lake Road loop
Pentoga Trail (CR-639) to CR-424 along Chicagon Lake and Pentoga Road from CR-424 to Brule River
Bates-Amasa Road (CR-643) US-2 to US-141 by Paint River and Hemlock River
Gibbs City Road and Ponozzo Road
US-2 to Houghton County
Keweenaw County
Brockway Mountain Drive
Lac La Belle Road
Gratiot Lake Road
Mohawk-Gay Road
Eagle Harbor Road
Marquette County
County Road 510 from County Road 502 north to Big Bay
Triple-A off County Road 510 in Big Bay
County Road 533 in Skandia
M-35 from County Road 480 to Gwinn
Know of a beautiful road in the UP not listed here? Let everyone know with a post to
Facebook
at
https://www.facebook.com/micountyroads
or on Twitter at
https://twitter.com/hashtag/micountyroads
.
Article submitted by
County Road Association of Michigan
---