Destruction Depot - Rage Room
11048 Hi Tech Dr.
,
Whitmore Lake
,
MI
48189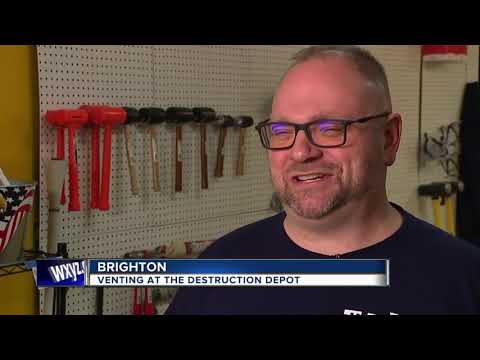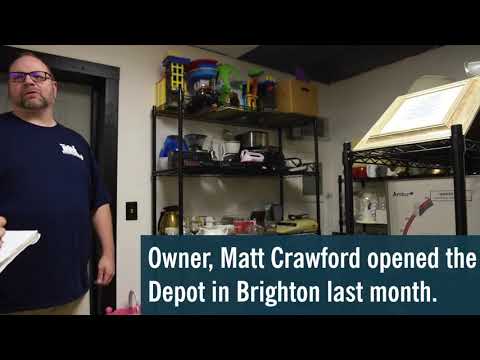 Contact
Body
FEELING STRESSED?NEED TO LET OFF A LITTLE STEAM?
Destruction Depot is a place where you can let out the frustrations of everyday life inside a safe & controlled environment. You will have your pick of various objects to SMASH and vent all of your pent-up RAGE! Come experience something HANDS-ON & TRULY UNIQUE!
​All you need to do is sign the waiver (lawyers, what can you do?), don the protective gear, pick what you want to demolish, choose your weapon, and GO TO TOWN!
​We have MANY options from which you may choose! Our rotating inventory is constantly getting refreshed, so there are always new things to DESTROY!
Destruction Depot is perfect for a fun afternoon with friends, a unique date, corporate events, and parties of all kinds. 
Reviews
Gail D | November 2023
A unique and awesome experience
My Husband and I as well as my sister and her husband went to this establishment. What an awesome place. The staff was GREAT. We were provided with safety equipment as well as we got to choose the...
Travel_Junkie34 | June 2023
Fun experience
5 teen girls had a great time! The 2 ladies working that evening did a great job explaining everything, setting up 2 birthday/welcome signs for the birthday girl and taking pics for them. In addition...
staceandmarkc | June 2022
Blow off steam at the end of the school year!
The Depot is my favorite place to take people for their first smash. It's so unique, and the staff is always friendly and helpful. It's also a great place to take some teenagers after finals!
Derek B | February 2022
Perfect
Great experience and friendly staff. I took my girlfriend as a date and she loved it. Tons of selection for things to smash and things to smash with
rgI9728SE | December 2021
Perfection
Staff was very friendly, explained everything, and made sure our experience was great. The way companies should be ran is this one. Haven't experienced a great company like this in a long time...
TripAdvisor Traveller Rating
Read all TripAdvisor Reviews
Map
Amenities
Amenities

Features

Accessibility
Open Year-round
WiFi

Season(s) of Operation

Spring
Summer
Fall
Winter