The Big Fashion Guy's Detroit Dining Guide
In recent years, Detroit's restaurant industry took a huge hit and support is more important than ever. In support of our restaurant community, here is a list of some of my favorite places to eat at in Detroit. From breakfast, lunch, drinks and dinner—Detroit is still serving up the goods, whether through take-out, cozy patio and igloo dining and dine-in options.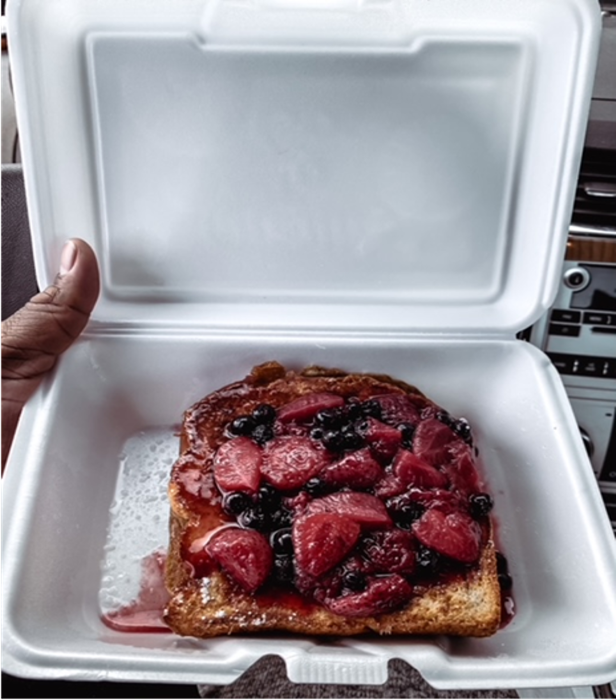 A true Detroit breakfast tradition. The Clique is by far one of my favorite breakfast spots. I love the banana fosters and when I tried the cream cheese-stuffed French toast topped with a berry compote, oh my goodness it was delicious. 
I couldn't say it better myself than the way the owners say it on the website, "They say good things come in small packages and the storied Clique Restaurant in Detroit's Rivertown is no exception. Replete with all the go-to diner favorites, the tiny-but-fabulous greasy spoon also offers unique breakfast offerings such as homemade salmon cakes and grilled cinnamon buns."
It is a gem.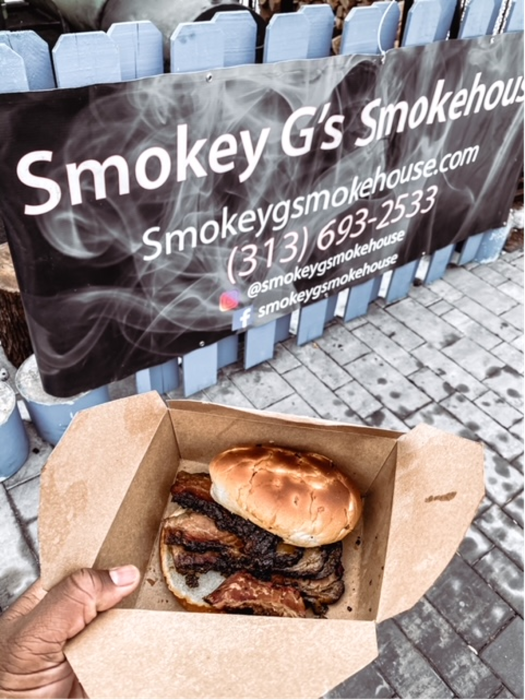 Having a craving for barbecue (BBQ) with all the fixings? Smokey G's Smokehouse is your spot. All their meat is slow-smoked with fruitwood, giving you a flavor you can't resist. Located at Valade Park adjacent to the Aretha Franklin Amphitheater, Smokey G's is a go-to for lunch, especially if you are in the downtown area.
Here I had the beef brisket sandwich, and the meat was so tender it melted in my mouth. Once you have had Smokey G's BBQ, you are hooked. 
COFFEE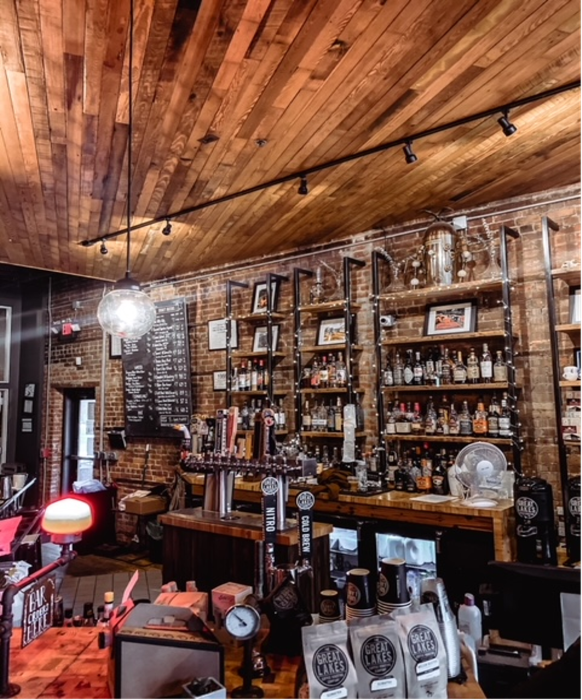 Great Lakes Coffee is an all-around cool spot to be. Not only are their aesthetics great, so is the coffee, which is due in large part to their direct relationships with the farmers that they buy coffee from. They work with them to tweak and develop new strategies to improve the coffee which they roast and brew.
So, whenever I am in Midtown, I stop at the Woodward Avenue location. My favorite drink is their chai latte. They also have a great selection of desserts (including vegan options too) so I always grab a cookie or a Danish.
DINNER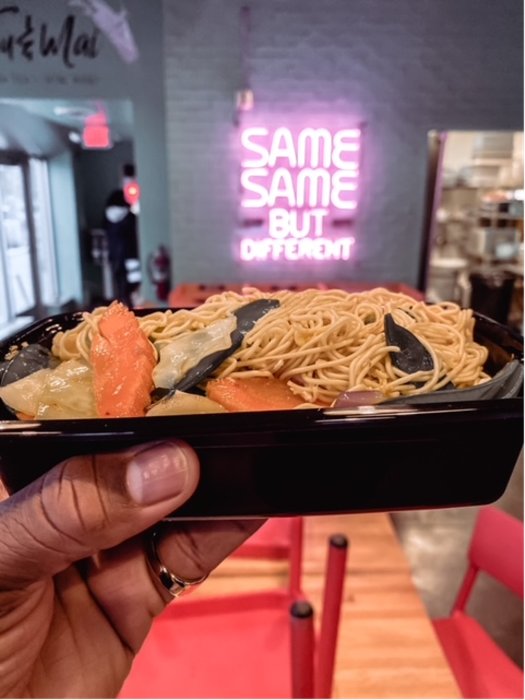 Their motto is "Same Same, But Different", and that's exactly what they offer. Classic Thai food with a delicious twist. They offer halal, gluten-free, vegan and vegetarian options, which is perfect if you are anything like me, and always looking for delicious and healthy places to eat. My favorite dish is the vegetable egg noodle.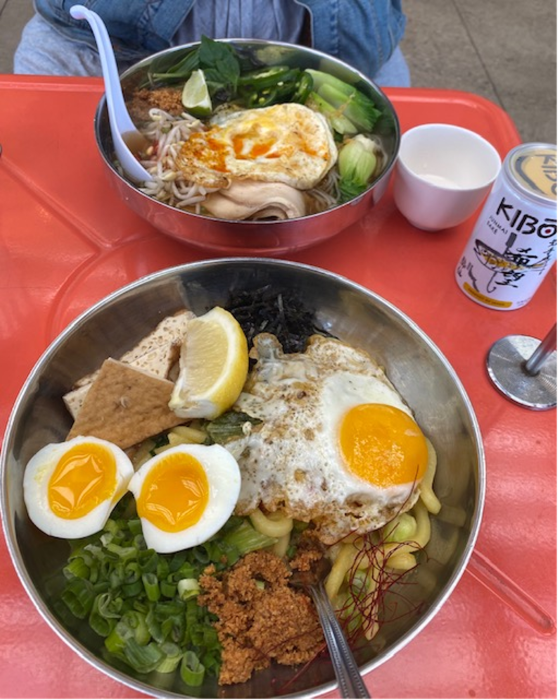 Looking for something different, ima is a cool place to check out. They serve up a modern spin on Japanese noodles and other dishes. They have locations in Midtown and Madison Heights, and each has its own unique twists. When visiting for the first time, I had one of their udon noodle entrees which was packed with flavor.
DRINKS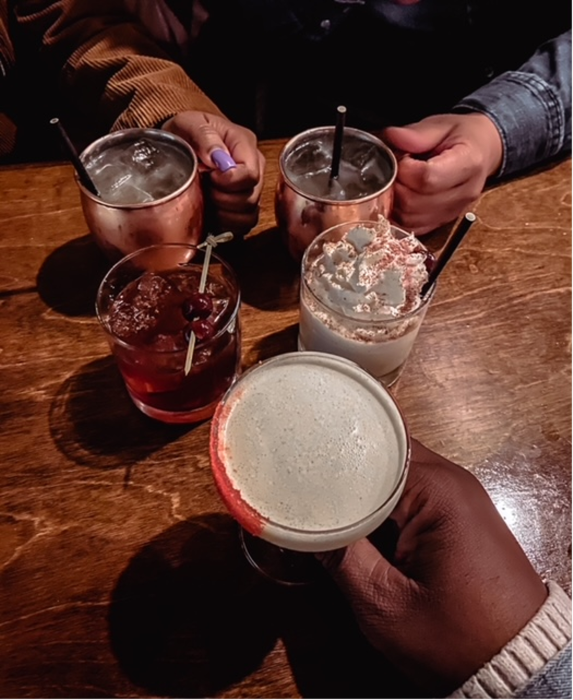 The first licensed distillery in Detroit since the Prohibition, Two James Spirits offers their own brand of spirits in Corktown. What makes their cocktails even better is that they're committed to being environmentally conscious, utilizing locally sourced agricultural products to also help revitalize the community.  
If you are looking to get out of the house and meet a small group of friends for drinks, Two James Spirits is definitely a vibe.
About the Author
From one big city to the next Michael-Anthony "The Big Fashion Guy" was born in Bronx, NY and raised in Detroit with being frustrated with the lack of representation for big and stylish men in 2015 @thebigfashionguy founded "The Big Fashion Guy" blog which has become a firm go-to social media source that documents the urban gentlemen's lifestyle. As it relates to menswear trends, body positivity, grooming, health, and fitness. The Big Fashion Guy has been featured on Fox 2 Detroit, BuzzFeed, The Huffington Post, UPROXX, United Airlines Magazine, Black Detroit Magazine, Detroit Seen Magazine, Hour Detroit Magazine and many other media outlets. Michael-Anthony will definitely continue to share his message of inspiring men of all sizes to "Live Big, Dress Big, and Leave a Big Impression."