Cherry Inspired Favorites from 5 Local Chefs
Five noted chefs showcase the state's signature fruit, mouthwatering tart cherries, at restaurants around the state. From delectable preserves and breads, to tasty libations and signature cuisine, and from zesty salsas and glazes to one-of-a-kind flavor-filled delicacies—our spotlight chefs infuse dishes and cocktails with the sweet-tart flavor of summer. These trendy, luscious favorites are sure to please every palate.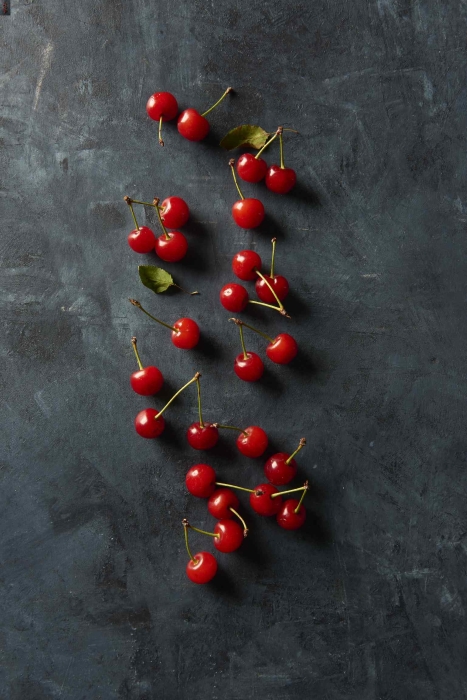 American Spoon, Petoskey
Every year, copper kettles cook down 60,000 pounds of tree-ripened Montmorency cherries from one Leelanau County farmer co-op. It all goes into handmade batches of Sour Cherry Preserves, Fruit Perfect Topping and other cherry products (like salsa). Culinary director Chris Dettmer slathers Sour Cherry Preserves on his PB&J, while the bright tartness and thinner texture of Fruit Perfect makes a wicked waffle garnish.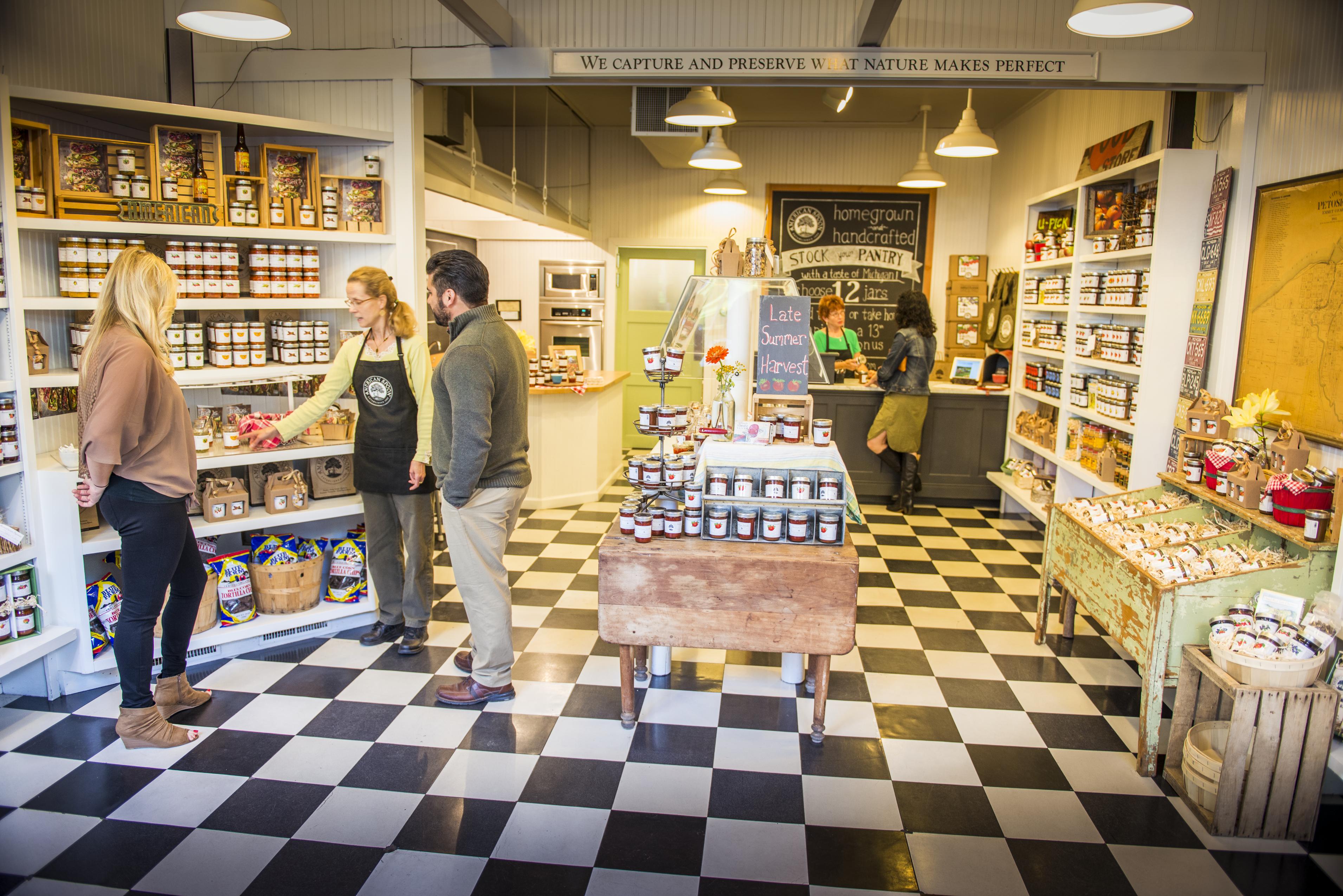 American Spoon| Courtesy Midwest Living Magazine/ Tony Demin
The New York Restaurant, Harbor Springs          
In cherry season, owner-chef Matt Bugera hits the local farmers market to load up on just-picked tarts from Guntzviller's Berry and Vegetable Farm. In the kitchen, cherries cook down with cane sugar and lemon before being blanketed with Crooked Tree Breadworks Addictive Granola (with dried cherries) and baked into the restaurant's signature Cherry Crisp.
Grange Kitchen and Bar, Ann Arbor
The farm-to-table restaurant makes the most of a fleeting season by preserving local Montmorency cherries in aged brandy. After an extended booze bath, chef Brandon Johns' brandied sour cherries swizzle with bacon-infused bourbon, vermouth, bitters and Michigan maple syrup in the GKB Manhattan.
Amore Trattoria Italiana, Comstock
Co-owner and chef Jenna Arcidiacono, West Michigan's pink-haired queen of Italian comfort food, reduces Michigan tart cherries with tomato and smoked paprika into a sweet and savory glaze for meatballs made with local lamb. Dried cherries mix with peppery-fresh arugula, goat cheese and honey vinaigrette in the Forte salad.
Chartreuse Kitchen and Cocktails, Detroit           
At the first sign of peak ripeness, South Haven's Seedling Farms shakes juicy tart cherries from their trees and trucks them to chef Doug Hewitt at Detroit's Chartreuse Kitchen and Cocktails. Behind the bar, fresh cherries infuse yellow chartreuse. In the kitchen, cherries are cooked with vinegar, sugar and mustard seeds into a tangy mostarda to accent the salty crunch of duck confit with barley risotto.