A Day Trip Adventure Into Detroit Coffee
Looking to go on a caffeinated adventure? Detroit has an eclectic coffee scene, spreading itself through its neighborhoods. Guest blogger and coffee-lover Aaron Cruz from Coffee Ann Arbor gives his recommendations for a Detroit coffee adventure.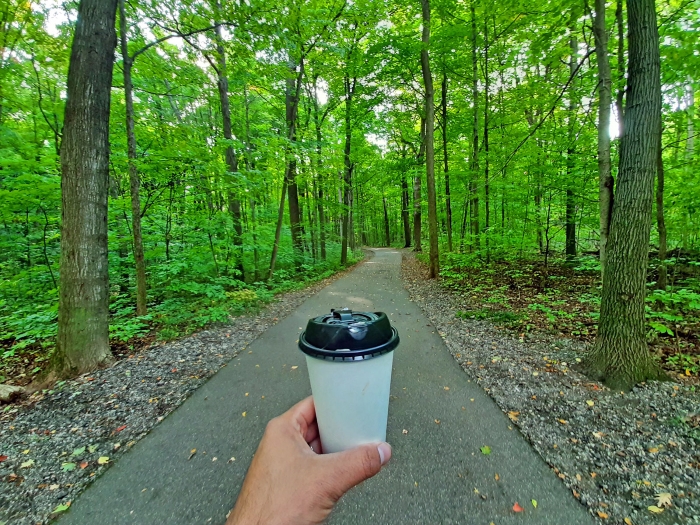 What better way to fuel up for a true coffee lover's getaway before heading into the city than by grabbing that initial coffee. Coming in from the west, you can head into a charming small town like South Lyon and grab a latte from the corner shop, The Corner Social. Stretch your legs out by going for a walk in a park like Mayberry State Park in Northville. Endless trails amongst rolling hills in a forest atmosphere awaits. Are you ready? It's Detroit coffee time!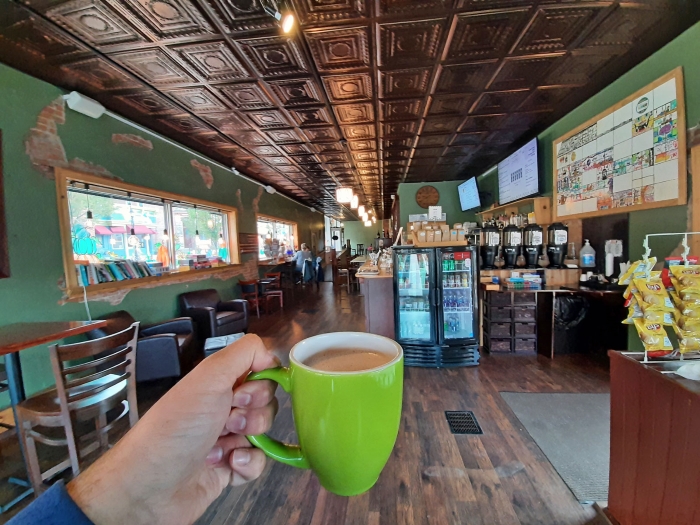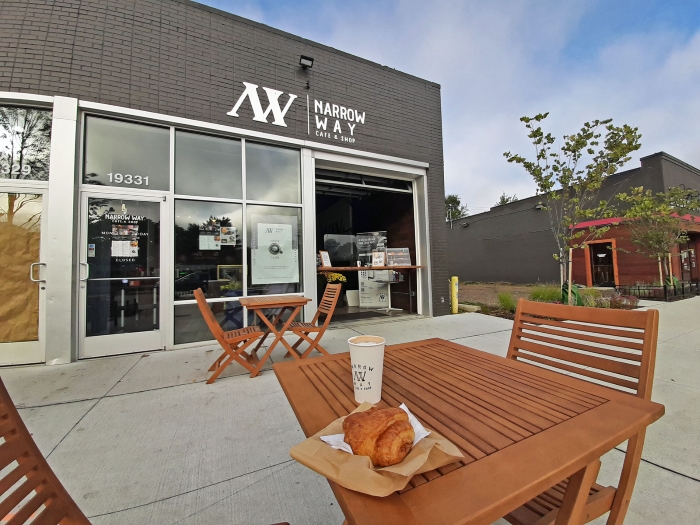 Head into the city from the north side onto the Livernois Avenue of Fashion and into this black-owned café gem. It grew out of a local church where the owners, also clergy, wanted to expand and serve the greater community. Grab a seasonal offering like the Salted Caramel Mocha, along with one of their many pastries like the Ham & Cheese Croissant. Endless smoothie options also await. They serve Zingerman's Coffee, who have partnered with the café to come up with their own signature blends of coffee beans, which you can also purchase for home. Walk the strip to check out all the other eateries and retailers popping up. Chicken and waffles at Kuzzo's anyone?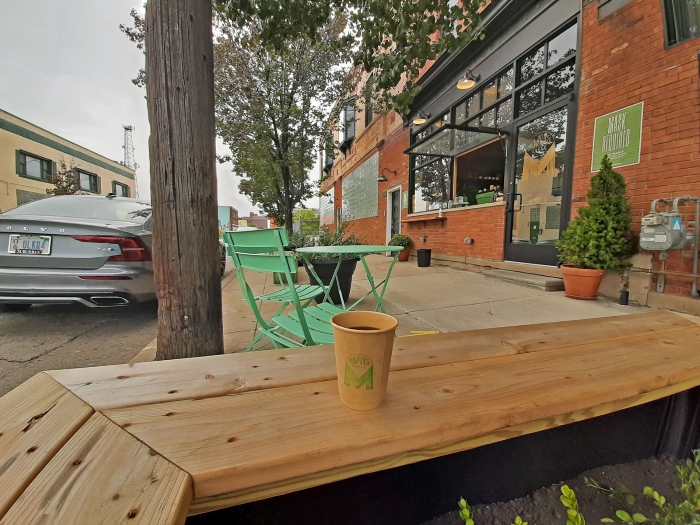 In the up-and-coming Milwaukee Junction neighborhood sits this cute, walk-up Italian-style spot. Order a coffee from their rotating bean offerings as you engage in conversation about your caffeinated day trip or future plans. You will hear conversations with regulars like they are family. Hang with your brew amongst the scenic outdoor seating and benches along East Milwaukee Street. Chai and espresso drinks, as well as tea options, are also available. Alongside is The Kiesling, a local cocktail lounge with the same owners, which in combination could lead to some coffee cocktail fun. An art lover? Take your coffee and walk around the corner to take a selfie with the "The Girl with the D Earring".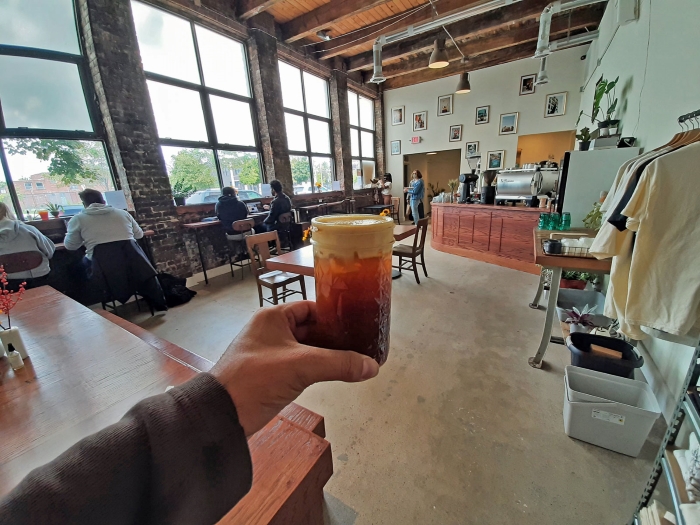 Staying in Milwaukee Junction, don't let this unassuming storefront fool you. This newer spot on Grand Boulevard is a community-focused coffee gem. Enjoy one of their coffee mocktails with the high ceilings and industrial-feeling space. Recommended is The Bee Sting—espresso and tonic water, together with honey and cayenne over ice, is a refreshing combination. Check out the cold brew, espresso drinks and other unique drink combinations, all with in-house made syrups. Don't just order a coffee for yourself, order a suspended coffee too. This beverage is an advanced purchase of a cup of coffee for someone in need, no matter the reason. The Gathering truly wants to make their space accessible to all in the community!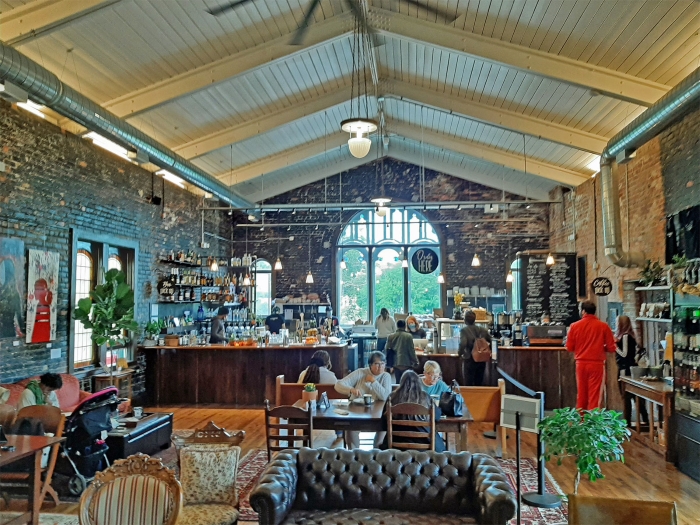 Coffee and pastries, cocktails and small bites, there is something for everyone as the day takes you into the Boston-Edison Historic District. The Congregation opened in 2020 in a 1920's era former church. You will be able to tell as you sit amongst the antiques, stained glass windows and high ceilings. Love avocado toast? This one comes with a kick! Grab a Flat White or other coffee drink, made with local Great Lakes Coffee Roasting Company brew. If it's a nice day outside, sit on the expansive patio overlooking Gordon Park or at the picnic tables on the vast lawn. Maybe while you are there you will run into one of the rotating entertainment options they plan to roll out.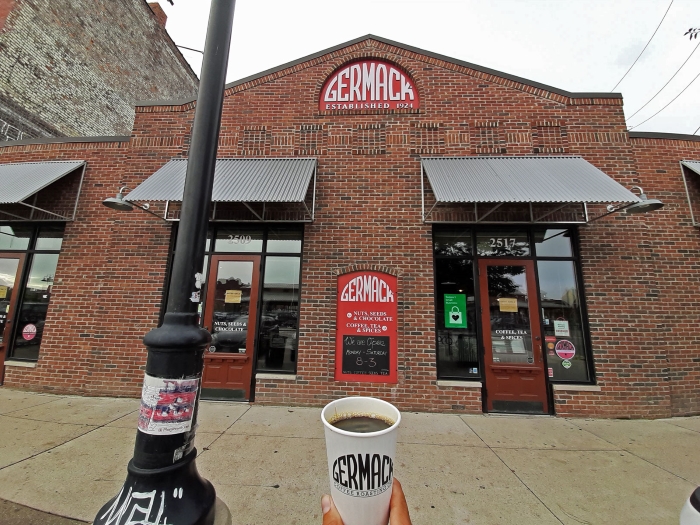 A century-old Eastern Market company known for its red pistachios and other nuts, Germack Coffee Roasting Company has spent the last decade in the roasting and high-quality coffee game. You will discover blends and coffees from Germack that use beans from all over the world. The hot pour over is the way to go. Before getting some fruits and vegetables and scoping out the market, grab one or another espresso drink from the café that sits right across the street. Head next door to grab those pistachios as well, along with chocolates, dried fruits and other gourmet gifts.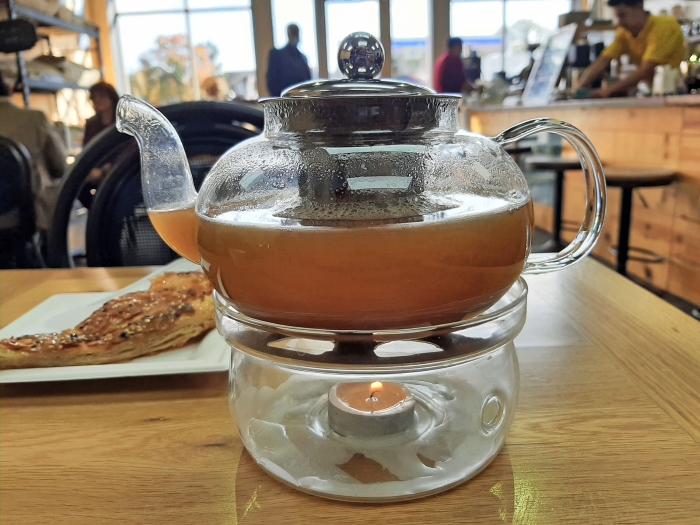 As you exit the city on the southwest side, now in east Dearborn, you can find this shop. Qahwah House is committed to the tradition, innovation and knowledge sharing of coffee rooted in Yemen, the birthplace of coffee—and qahwah is actually the Arabic word for coffee! Experience coffee made in this family-run shop with beans directly imported from their own farm in Yemen that's been in operation for a hundred years. You will find a combination of cinnamon, ginger and cardamom paramount in many of their offerings, including the Rada'ey, a light roast drink. Take a few moments to reflect on the Detroit coffee day and take in the aroma and flavor of these brews. In fact, grab a whole pot alongside a Sabaya, a Yemeni sweet pastry filled with honey and flaky dough goodness. A true, pure experience awaits to end your Detroit coffee adventure.
About the Author: Aaron Cruz is a long time resident of The Mitten. When not out on the open road, he's probably drinking coffee somewhere. He loves exploring independent coffee shops, taking photos and road trips. He is the founder of Coffee Ann Arbor, with the goal of helping to show off the college town areas thriving coffee scene. You also can find him on Instagram, Twitter and on his travel blog.
---