Fun and Adventure at a Michigan RV Campground
Already looking forward to a summer camping excursion? Replace family memories of airport delays, cramped hotel rooms and expensive restaurants with those of scenic drives, comfortable, amenity-filled campgrounds, campfire cookouts and outdoor adventures. To truly appreciate time away with family and friends, you should consider taking an RV trip. No matter which direction you travel, you'll find the perfect Pure Michigan adventure.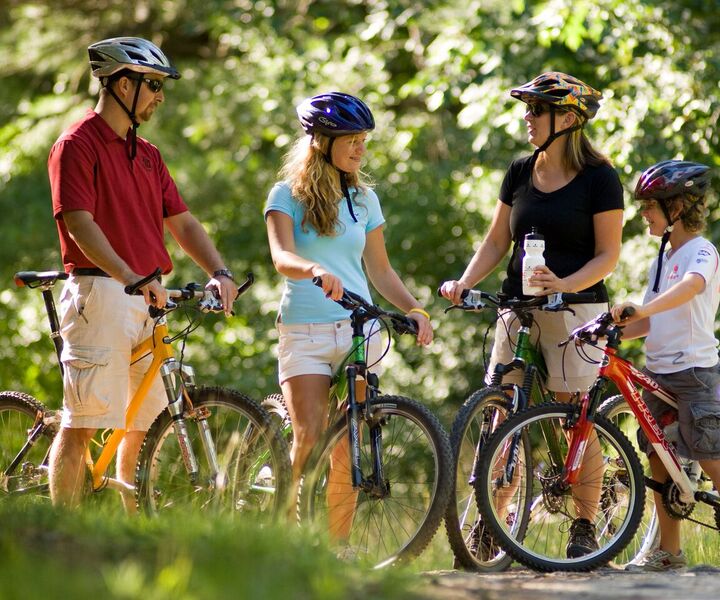 From fishing to horseback riding, trail hiking to canoeing, ATVing to zip lining—if you enjoy an active vacation, there is a Michigan campground and RV park just waiting for you to take advantage of their offerings. Here are a few more activities that you'll enjoy with friends and family at a Michigan RV campground.
Sing-along
—Can anyone carry a tune in your group? Karaoke sounds even better when done around the glow of a campfire. Guitars and Kumbaya optional.
More than s'mores
—While there is nothing wrong with traditional s'mores, dessert of choice for most campers, what about shaking things up and creating your own variation? Consider using a different cookie or chocolate concoction. Maybe an oatmeal cookie with a caramel chocolate bar and slices of fresh bananas? You're only limited by the ingredients you bring to the campfire.
Glow in the dark bowling—
Using plastic water or soda bottles and glowsticks, this family-friendly event doesn't take much effort but sure is easy and fun for everyone. Try knocking them down with pinecones, or whatever ball you might have handy.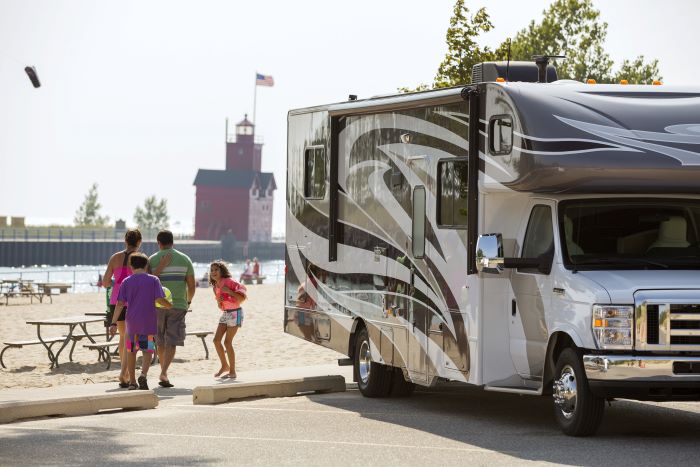 Whether you appreciate the roominess of a motorhome or the convenience of a travel trailer, spending any time with family and friends at a campground is Pure Michigan fun. Visiting an RV show can help you decide if the camping and RV lifestyle is right for you. When contemplating, think about these advantages. RV owners don't have to worry about losing their luggage at the airport or the stress of delayed flights or pricey dinner tabs. RV vacationers experience comfortable and hassle-free getaways every time they travel, taking all the comforts and amenities of home with them. Plus, the RV lifestyle provides the freedom to go where you want, whenever you want.
Find a new RV and places to take it to at a Michigan Association of Recreation Vehicles and Campgrounds (MARVAC)-sponsored RV & Camping Show. With over 1,000 state and private
campgrounds in Michigan,
you're sure to find one located near your favorite destination. To find a show happening near you during the month of March, visit
Upcoming MARVAC RV & Camping Shows
.
---