Hunt for Mushrooms this Spring at America's Mushroom Capital
As the last of the snow melts away and flowers begin to bloom, spring has arrived and a change of scenery is in order. Spring in Michigan brings spectacular bird watching, refreshing outdoor recreation, new farm-to-table cuisine and, of course, mushroom hunting.
 
There are plenty of places to look for mushrooms in Michigan's great outdoors, but the small town of Mesick is a must-visit place for beginner and expert hunters alike. Located northwest of Cadillac above the Huron-Manistee National Forest, Mesick is known for being a great area for finding morel mushrooms in particular. Morels are a delicacy that mushroom hunters covet most of all, and each year Mesick host the Annual Mesick Mushroom Festival in celebration of the hunt for these tricky mushrooms.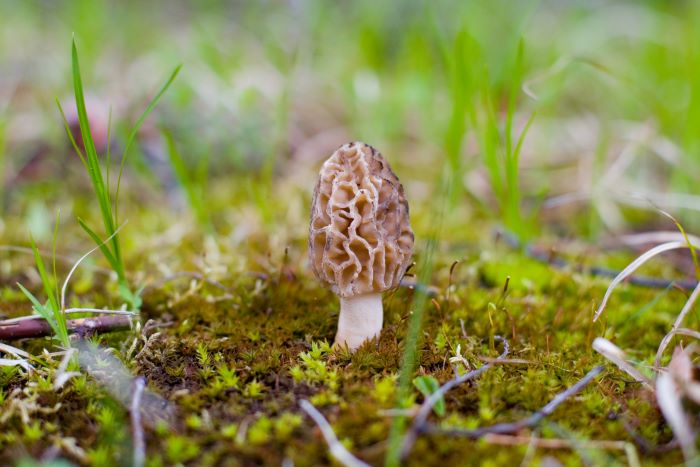 Why Morel Mushrooms are Special
Mesick's abundance of morel mushrooms has earned the town the title of "Mushroom Capital of the United States." Unlike more common mushrooms, morels have what is described as a meaty texture and a woodsy or nutty taste. Their appearance is unique as well with a hollow, honeycomb-structured cap. The only problem with morels that gives them their exquisite status is that they grow unpredictably, making them difficult to find. But this hasn't stopped the mushroom hunters who travel to Mesick every year in hopes of finding them and enjoying the festival.
 
The Annual Mesick Mushroom Festival
2019 marks the 60th year anniversary of the Annual Mesick Mushroom Festival and there are plenty of activities planned to mark the occasion. Festivities include a Grand Parade, foods of all kinds, live music, arts and crafts, volleyball and softball tournaments, mud bogging and morel mushroom hunting contests. You can also join in the Mesick Mushroom River 5K Run and Walk to take in the scenic trails around town and along the Manistee River.
 
Since the best time to find morels is in May, there's a better chance that hunters both new and experienced will be able to find some of these elusive mushrooms during the festival. While you're there, you can also enjoy other springtime activities in the Mesick area like hiking, biking, bird watching and more.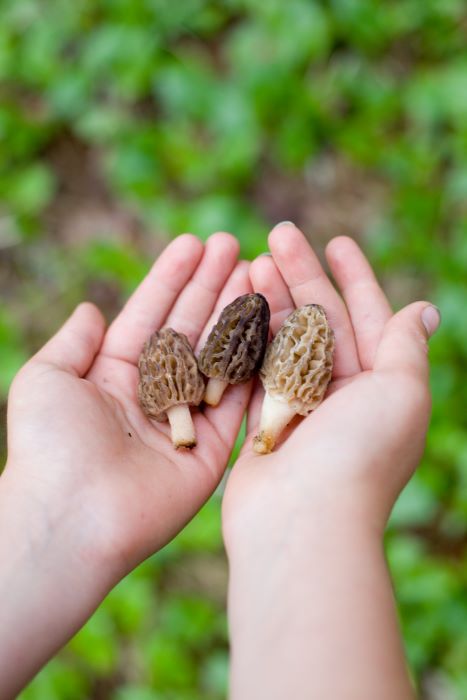 How to Join the Hunt
You will want to come to Mesick prepared to start your hunt, especially if it's your first outing. Some tips for hunting morels include to walk slowly, dress for the weather and make sure you bring a resource to correctly identify morels. "False morels" and lookalikes can be toxic and even deadly (you can learn more about identifying morels at MidwestMycology.org). If you're a beginner or forget your mushroom-hunting gear, Mushroom Pickers Kits are also available at the festival.
 
When you've finally spotted a morel, make sure you cut the mushroom at the base rather than picking it from the ground in order to leave the roots intact. If you're interested in other areas perfect for mushroom hunting after the Mesick Mushroom Festival, the Michigan Department of Natural Resources has an interactive map that shows possible new morel mushroom. You can find more of our tips and secrets to finding morels here.
 
So this spring get your mushroom hunting gear ready and make the trek up to Mesick for a one-of-a-kind morel mushroom celebration. Good luck!
 
 
For more upcoming events and things to do in the region, visit CadillacMichigan.com.
 
---